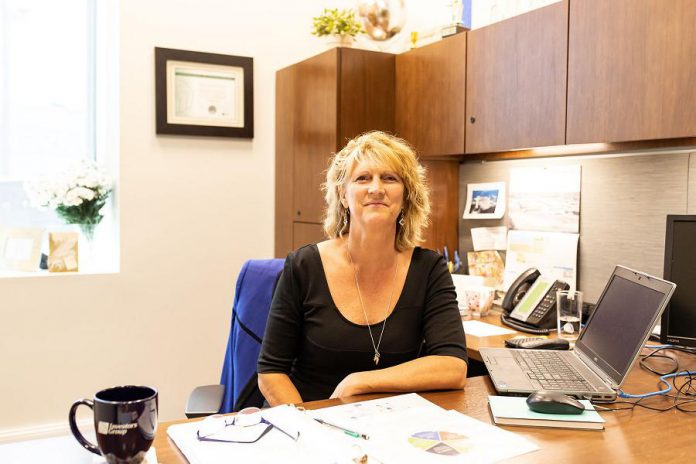 Betty Halman-Plumley believes in taking a holistic approach to everything she does. She learned the value of this early in her career, when she worked at the Peterborough Family Resource Centre / Ontario Learning Years Centre and during the time she served as the Executive Director.
Betty learned that, to best support children, you had to support whole families and make important connections to community.
When Betty made a career change to the financial sector and began working at Investors Group in 2005, she continued using this approach to help provide the best guidance and advice for her clients.
"I chose Investors Group because of the strength and stability of a Canadian company who also valued the importance of teaming and understood the holistic approach to financial success," Betty shares.
Early on in her career, Betty found that she was advising and consulting with clients who often referred her to their elderly parents and to their adult children.
"Clients would connect me with their kids and then with their parents," Betty explains. "I was working with and learning about each generation especially in the area of estate planning and this really inspired me."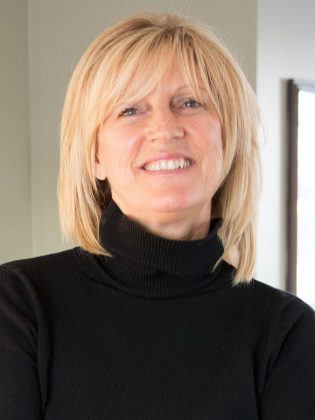 Betty took valuable lessons from each client she worked with and that allowed her to develop better systems to support them as part of their bigger family. In her role as Wealth and Estate Planner as well as Elder Planning Counselor, Betty found that her earlier experiences had helped her to create a more holistic approach and it that it was benefiting her clients.
"I have been working with three generations over my career at Investors Group, and I have learned valuable lessons from each — what families wished they had done differently or put in place before their loved one passed away," Betty says.
"My approach works with families to 'get in front of' and to mitigate these and other concerns, and guides the next stage of the family's Intergenerational Estate Plan."
Betty's mission is clear — to provide professional trusted wealth and estate planning solutions to secure meaningful and enduring legacies — and Betty and her team are happy to be driving this mission to support families.
"It is my goal to help create harmony between generations by developing a deeper honour and respect for their legacy story," Betty says. "By embracing each generation in this journey, it is my hope to begin the process of opening up insights between them and of capturing their wishes and goals — not only to grow, but to protect and transfer legacies today and also to have the power to make a difference tomorrow and for generations to come."
The work that Betty does is complex and rewarding. She must manage expectations, deliver lasting results, and help people achieve their goals … believing that wonderful things are possible. And for some of this, Betty relies on her faith.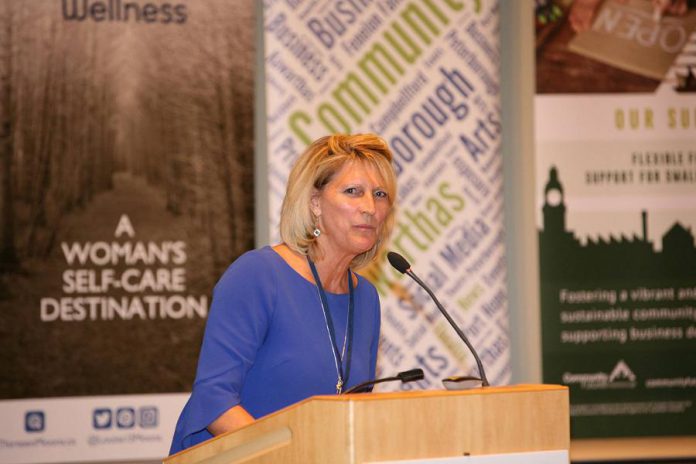 Betty's faith drives her interest in supporting people, her community, and causes. She's not always that vocal about her faith, but she lets it guide her and she welcomes signs when they start appearing.
A couple of years ago, Betty started noticing the number 89 popping up repeatedly. It was part of her address, her ID number at work … it was everywhere. She was thinking about this one day driving in her car, listening to Carrie Underwood, and she thought how great it would be if she could sing and inspire people.
"We all need good role models, and I can't sing, but I wanted to inspire," Betty laughs. "I have always felt that my work was my calling and so I looked up Psalm 89, and it happened to be on page 899 in my Bible."
Psalm 89 says, "I will sing of the mercies of the Lord forever: with my mouth will I make known thy faithfulness to all generations."
What Betty read was confirmation that she was on track with the work she had been doing with families. Today this Psalm is framed and displayed in her office — as a reminder of her commitment to legacy planning and that she is doing what she has been called to do.
Betty Halman-Plumley is Division Director at IG Wealth Management (Investors Group Financial Services Inc.) at 246 George Street North in Peterborough. You can contact Betty at 705-748-9599 ext. 6256 or at betty.halman-plumley@investorsgroup.com. For more information about Betty, visit advisor.investorsgroup.com/en/betty_halman-plumley. You can also can connect with Betty on Twitter, Facebook, and LinkedIn.