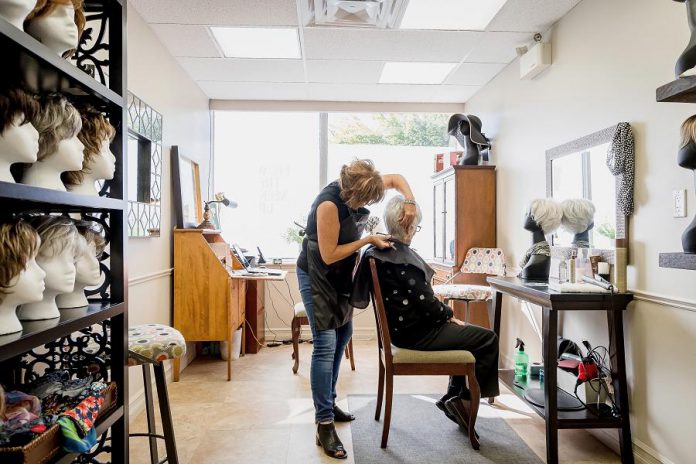 Frances Fourcaudot's job can get 'hairy' … but that's a good thing in her business.
The owner of From the Neck Up is a hair loss and trichology specialist. She helps people look their best with nonsurgical hair replacements after they have lost their hair primarily due to chemotherapy, autoimmune diseases, alopecia, female pattern baldness, and other hair loss conditions. In many instances, she offers these people a new lease on life.
With skills obtained as a former hairstylist, Frances can style and customize wigs and toppers in a way that look natural in appearance, and understands why it's important to create a natural-looking solution that make people look confident.
"Hair loss is not a topic that is readily discussed," explains Frances. "When clients come to see me, it can be a very emotional time."
"My goal from that first client consultation is that they sleep better at night knowing that there's a solution and somebody to help them, because that alone is half the battle — when they don't know what's causing the hair loss or they're so overwhelmed."
"It's a game changer when the thought 'How am I going to get through the day with my hair?' doesn't become their number one fear in the morning."
With a passion for hair, Frances became a licensed hairstylist. She moved to Durham Region at 22 and, while raising a family, spent decades making locals look their best.
It was during that time she decided to turn her life to helping transform women's appearances with hair replacements, and she opened two wig salons in Pickering.
"I had a particular skill that could help women get through chemotherapy and there weren't many places in the area that were educated in wig fitting and did it well."
A few years ago, her decision to move back to her hometown of Peterborough to be closer to family also offered up the opportunity for Frances to open another boutique — but one that catered to women, men, and children.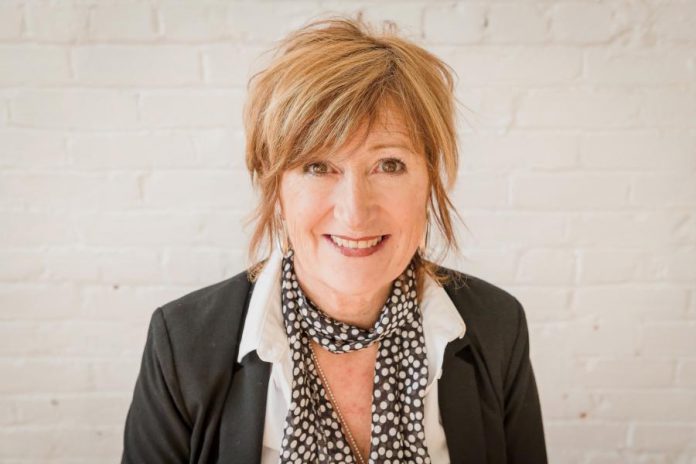 In 2018, From The Neck Up opened its doors in the lower level of the Westmount Pharmacy building on Victory Crescent in Peterborough. In a brightly lit, welcoming space that is private and confidential, Frances offers a selection of full and partial custom-styled human hair wigs, synthetic wigs and hair toppers, as well as wig repairs.
"Synthetic wigs are extremely low maintenance and economical," she explains. "If you have temporary hair loss, I highly recommend synthetic."
A human hair wig is more for long-term hair loss and it feels great on the skin, she notes.
"It does require more maintenance and you have to style it like you would with your own hair. But most people like to do that, as it's what they miss most."
A topper, which isn't a full wig but a custom-made hairpiece, clips on top of the crown to mask the hair loss and blends naturally with remaining hair.
Rows of wig-coiffed mannequin heads in a variety of styles line the perimeter of the boutique. A long mirror hangs on the wall at the fitting station, furnished with a comfortable chair.
Frances notes she is dedicated to creating a space that will help clients look like the confident people they knew were always there.
After a free consultation, she works with each client to correctly distinguish the colour, quality, and length to simulate natural hair, and find the perfect wig style for them that is realistic and comfortable. She can also colour and cut the hair pieces to complement her client's features.
"Clients come back to see me a year later and I don't recognize them. Some have lost weight or have got a job promotion. Their newfound self-confidence has been life altering."
"People aren't in a hurry to tell others they've had a hair replacement as it's relatively private. But when my clients go shopping or to the bank and get compliments, it affects everything about them — they walk different, they talk different, and they've got more confidence. They're in control of their life again."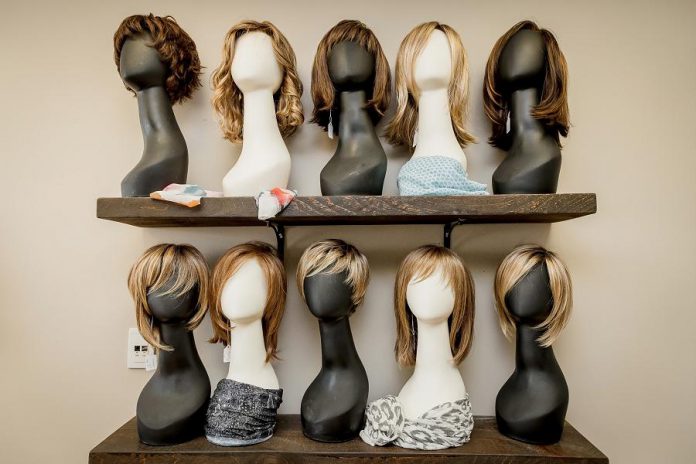 Frances has recently expanded her services to include people in the LGBTQ community.
For those identifying as transgender who choose to change their appearance like their hair and be their authentic selves, Frances says she can offer custom cut and colour services, wig management and recommendations — all in a safe, inclusive environment.
"They have a vision of beauty and I can help them find it, while giving them the privacy and dignity that they deserve," Frances says.
In addition to her work, Frances is a proud supporter of the Angel Hair for Kids and The Hearth Place Cancer Support Centre. She also volunteers her time at Peterborough Regional Health Centre's Look Good Feel Better program, where she helps women fit themselves with wigs and hair prostheses during cancer treatment.
Her positive energy and enthusiasm have directly benefited many patients. She thrives on sharing her knowledge of the beauty industry and solutions available for people to enjoy better hair days.
Frances' favourite part of the process is when she sees the total transformation from the hair.
"I love to see the look on a person's face and how good they feel," she says. "It brings tears to my eyes every single time. Knowing that I'm able to contribute to someone's wellbeing has been very rewarding."
From The Neck Up is located on the lower level of the Westmount Pharmacy building (Unit 3, 768 Victory Crescent) in Peterborough. Appointments are highly recommended for privacy purposes. Free parking and wheelchair accessible parking is available.
For more information, call 705-775-2797, email frances@fromtheneckup.ca, or visit www.fromtheneckup.ca. You can also follow From The Neck Up on Facebook and Instagram.