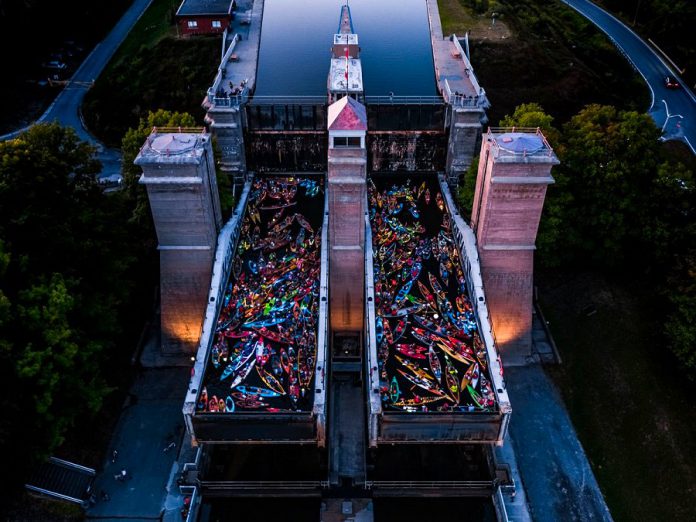 I'm writing this early in September and the first frost warning of the season has arrived this morning. I'm hoping that this is an aberration and that our late summer will not be as short lived as our so-called spring this year. So I am now looking back fondly on these August images when we had some warmth, evenings without excessive bugs buzzing, and some truly magnificent sunsets and sunrises in The Kawarthas! We hope you enjoy our top posts from this month and please do follow and support our local photographers.
Do you want to get on our top photographers list? All you need is an Insta account and to tag us using our hashtag #kawarthanow when posting your photo.
We share photos from across our readership area, which is the five-county area surrounding Peterborough which includes Peterborough, Northumberland, City of Kawartha Lakes, Haliburton, and Hastings (we sneak in the occasional Algonquin Park picture as well, particularly if it's by a Kawartha photographer).
To see our daily shares of photos, follow us on Instagram @kawarthanow and check out our feed's highlight reels for recaps of every month in 2019.
Advertisement - story continues below
#1. Lighting Up The Night by Justen Soule @justensoule
Posted August 25, 2019. 11,718 impressions, 1,647 likes
Paddlers in lighted canoes and kayaks fill up the Peterborough Lift Lock on August 24, 2019 for the annual Lock & Paddle event, held in the evening for the first time this year. The event was presented by the Trent-Severn Peterborough Lift Lock National Historic Site and the Canadian Canoe Museum.
Posted August 14, 2019. 7,809 impressions, 341 likes
Brantford painter David Grieve is one of the 24 artists and artisans participating in the 26th annual Apsley Autumn Studio Tour, which takes place on September 21 and 22, 2019. Many of Grieve's paintings are inspired by Jack Lake in North Kawartha, where he maintains a summer studio.
#3. Lakefield Sunrise by Joe Yusif @kawartha_joe
Posted August 7, 2019. 7,410 impressions, 597 likes
A colourful August sunrise in Lakefield.
Advertisement - story continues below
Posted August 16, 2019. 7,009 impressions, 482 likes
A canoe, a dog, and the serenity of a Saturday summer at Long Lake in Kawartha Highlands.
#5. Little Lake at Dawn by Lou Fitze @fitzephotography
Posted August 28, 2019. 6,847 impressions, 564 likes
A beautiful capture of a Wednesday morning from Little Lake Marina in downtown Peterborough.
#6. Moody Saturday Morning at Burleigh Falls by dlb_photos @dlb_photos
Posted August 19, 2019. 6,674 impressions, 506 likes
A heron at Burleigh Falls. There's wonder in the Kawarthas even on our dreariest days!
Advertisement - story continues below
#7. Sunset Tongue by Tess the Border Collie @tessbordercollie
Posted August 28, 2019. 6,511 impressions, 419 likes
In honour of International Dog Day on August 26th, we posted this photo of kawarthaNOW's 13-year-old pup Tess out for a sunset boat cruise. She's a lucky cottage dog and loves the boat. Photo by Bruce Head at Picnic Island in Eels Lake, North Kawartha.
#8. Early Morning on Pigeon Lake by Fred Thornhill @kawarthavisions
Posted August 18, 2019. 5,951 impressions, 434 likes
A stunning capture of a morning kayaker on Pigeon Lake.
#9. Blueberry Island at Sunset by Linda Hicks @beegrl1014
Posted August 5, 2019. 5,943 impressions, 402 likes
Wrapping up the Civic Holiday long weekend with a sunset cruise on Eels Lake in North Kawartha.