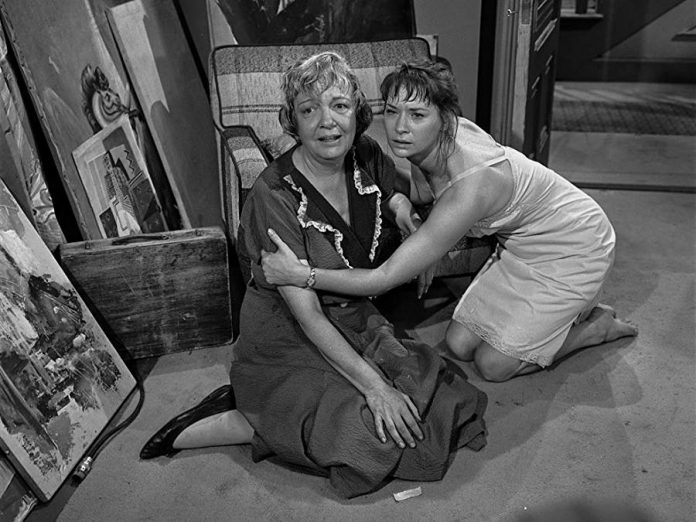 Submitted for your approval: a secret place in a familiar town, where theatrics of the past mingle with concepts of tomorrow. Located 45 minutes from nowhere, but as close as your back yard, up the alley and through the door, The Theatre on King is entering … The Twilight Zone.
Continuing an annual tradition of popular serials, this year the folks at The Theatre on King (TTOK) are recreating scripts from the classic television series The Twilight Zone. Under the banner "The Semi-Darkness Place", the first two episodes will be presented on Friday, September 20th, with Derek Weatherdon presenting "The Midnight Sun" and Kelsey Gordon Powell directing the fan favourite "It's a Good Life".
Serials at TTOK has become an important part of the theatre's culture, with the TTOK's genesis deriving out of their serialized presentation of Pennies From Heaven. Later serials have included Young Frankenstein, The X-Files, and The 5000 Fingers of Dr. T.
Advertisement - story continues below
Organized this year by actor Kelsey Gordon-Powell, bringing The Twilight Zone to the stage was an original, although obvious, idea.
"I've wanted to be part of the serials for a while now, and with The Twilight Zone there are so many great ideas," says Kelsey. "There are so many great scripts that would work well on stage and it's a good way to get other artists involved."
Created by award-winning writer and TV pioneer Rod Serling, The Twilight Zone pushed the boundaries of conventional television when it made its debut in 1959. Weaving together elements of science fiction, fantasy, and the macabre, The Twilight Zone presented a fantasy world centred solidly in reality, but with bizarre happenings and twist endings.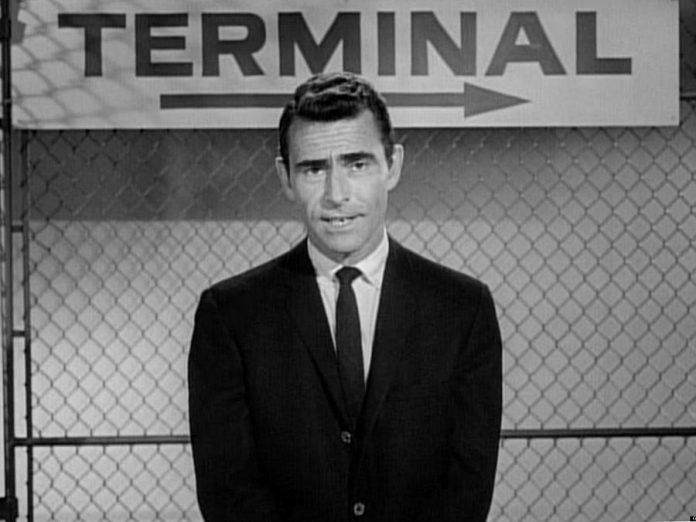 Overseen by Serling, who not only appeared as narrator of the series but wrote more than half of the episodes, a team of celebrated writers including Charles Beaumont, Richard Matheson, Ray Bradbury, and Jerry Sohl created fantasy stories that dealt with some heavy topics rarely or never been explored on television before.
Instantly popular with viewers, The Twilight Zone also became a showcase for new actors who would later become household names, as well as aging Hollywood actors finding new careers on television. The show would be revived multiple times on television and in film, but the original series which ran until 1964 remains to be the best remembered and most loved.
"The Twilight Zone is one of the most important shows in TV history," Kelsey points out. "It came at the right time. On TV at that point, there was absolutely nothing thought provoking."
"The people who love The Twilight Zone are people with inquisitive minds, people who are willing to push themselves into their own imagination, and people who could look at what things could be instead of what they aware — or on the other hand look at things as what they are instead of what they could be. It spoke to that."
"On every episode of The Twilight Zone, they were commenting on issues that never went away. Every episode deals with something we can apply to our contemporary life. The more you direct and perform in it, the more you realize it's true."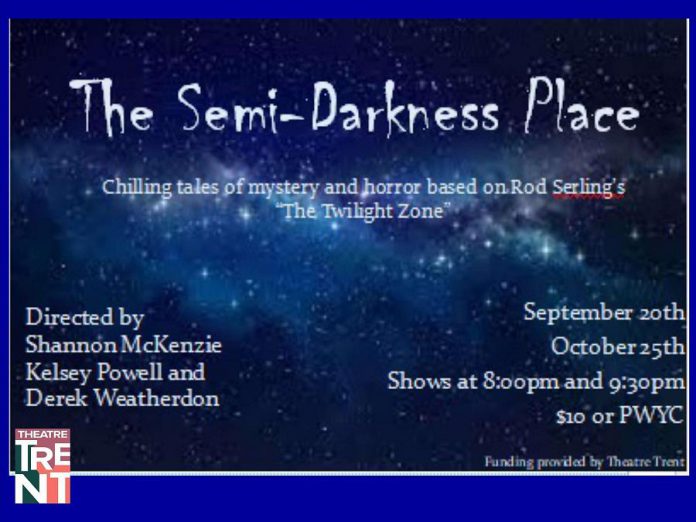 For the first episode on Friday night, Planet 12's Derek Weatherdon presents Rod Serling's classic chiller "The Midnight Sun", featuring Robyn Smith and Kelsey Gordon Powell alongside Dani Breau, Mark Hiscox, and Sorsie McQuarrie in their TTOK stage debuts.
"The Midnight Sun is about an ecological catastrophe where Earth is knocked off its orbit and it's moving towards the sun," Kelsey states. "It sounds a little bit familiar to what we are facing today."
For the second episode, Kelsey is directing Serling's "It's a Good Life", based on a 1953 short story by Jerome Bixby. Deemed one of the all-time classic episodes of The Twilight Zone, Kelsey directs Caoimhe McQuarrie as a terrifying child with unlimited powers, alongside Matt Gilbert, Robyn Smith, Shannon McKenzie, Den Smith, Luke Foster, and Ashley McQuarrie.
In describing his vision of the classic tale, Kelsey alludes to the political crisis currently going on in the United States.
"It's a Good Life is about a child who nobody can tell 'no' too, and has absolute power over everyone around him," Kelsey says with a grin. "That might sound familiar too. Both episodes go well together, because they are issues we are dealing with: absolute fascism and ecological catastrophe. But they are done with the tongue-and-cheek style of Rod Serling that I love."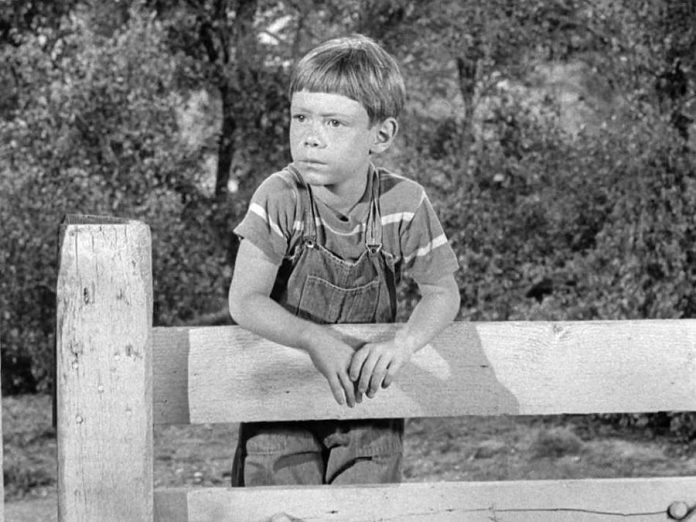 Of course The Twilight Zone wouldn't be complete without the stoic and mysterious presence of Rod Serling, who will be played in all the episodes by TTOK artistic director Ryan Kerr.
The Twilight Zone returns on Friday, October 25th when Shannon McKenzie directs Serling's "Five Characters in Search of an Exit". A haunting and strange tale with a classic twist ending, her cast includes Dan Smith as the clown, Luke Foster as the hobo, Robyn Smith as the ballerina, Naomi DuVall as the bagpiper, and Kelsey as the major.
"I never saw an episode of The Twilight Zone when I was asked to direct," Shannon admits. "I've seen about eight episodes now. I figured out the twist ending before it ended, but we are making a few changes."
Advertisement - story continues below
The October 25th performance will be paired with a yet-to-be-announced episode. Kelsey says, if the performances prove popular, the series could continue through the winter.
"If people have an appetite for this, there is a chance that we could keep doing it. It's a niche, but it's a strong niche. People who love The Twilight Zone really love it."
"The Twilight Zone was a thinking show," he adds. "It was always about being challenging to the audience, and the people who liked being challenged responded to that."
Come take a walk into The Twilight Zone on Friday, September 20th, and again on Friday, October 25th. Both episodes are performed at 8 p.m., and again at 9:30 p.m. Tickets are $10 at the door or pay what you can.