Tickets are selling fast for a big-name improv comedy show coming to Market Hall Performing Arts Centre in downtown Peterborough at 8 p.m. on Friday, November 22nd.
Created by Linda Kash and Pat Maitland, "Klusterfork It's Christmas" pokes good-natured fun at the holidays we all love to endure.
The two-hour show features several A-list alumni of The Second City: Linda Kash (Fargo, Seinfeld, Everybody Loves Raymond, Waiting for Guffman, Best in Show), Paul Constable (Gary the Canadian Tire guy), Patrick McKenna (nephew Harold from The Red Green Show), Deborah Kimmett (Downward Facing Broad), and Ed Sahely (The Red Green Show, Robocop, Monk and The Drowsy Chaperone).
Rounding out the cast are Peterborough performers Megan Murphy, Pat Maitland, Dianne Latchford, and Paul Crough on piano.
Kash and Maitland developed the idea for the show after many conversations about Christmas as a time of peace and joy — and absolute mayhem.
"It's an improv comedy show reminding everyone we're human and all have our klusterfork moments," Maitland says.
"Like knowing that at some point, Aunt Ursula will announce that white wine doesn't count as drinking because it isn't vodka."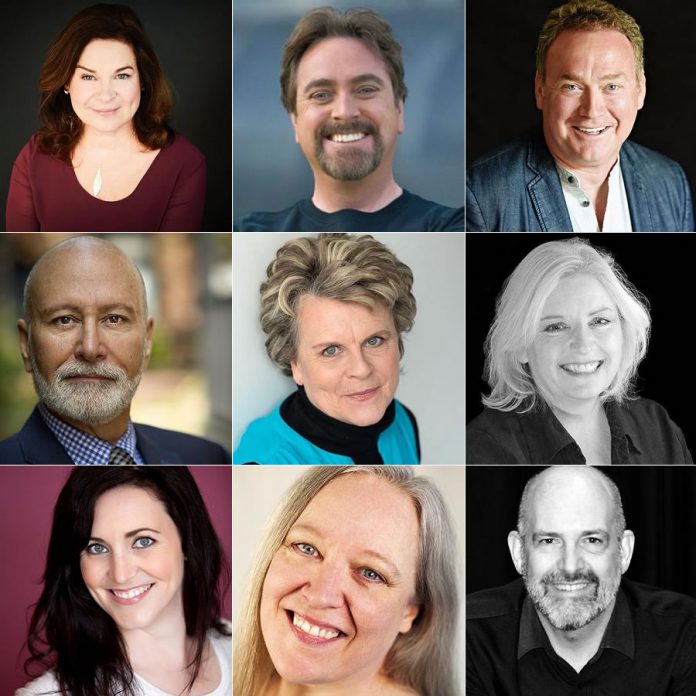 Kash, who became known for her role as the Kraft Philadelphia Cream Cheese Angel, was able to draw upon her extensive connections in the entertainment industry to bring big-league professional improvisors to Peterborough, along with hometown performers.
"I do improv shows all the time in Toronto, so now I want to introduce my improv friends to this Peterborough audience and have a blast," she explains. "I get to share these immensely talented people in front of the town that I call home. There's nothing better than that."
Kash consider "Klusterfork It's Christmas" somewhat of a reinvention of the improv hit series, Impros vs. Joes — co-created by her late husband Paul O'Sullivan — that meshed pros from Toronto with players from Peterborough.
Advertisement - content continues below
"I love my Peterborough arts community as much as I love my Toronto improv Second City family," she says. "To blend the two is going to be a party!"
General admission tickets are $30 ($20 for students, arts workers, or the underwaged), including all fees, and are available in person at the Market Hall Performing Arts Centre (140 Charlotte St., Peterborough), by phone at 705-749-1146, or online at markethall.org. A group rate of $25 per ticket (including fees) is available for 10 tickets or more.
A portion of proceeds from ticket sales will be donated to Five Counties Children's Centre Peterborough.
Note: "Klusterfork It's Christmas" is recommended for audiences 14 years and older.