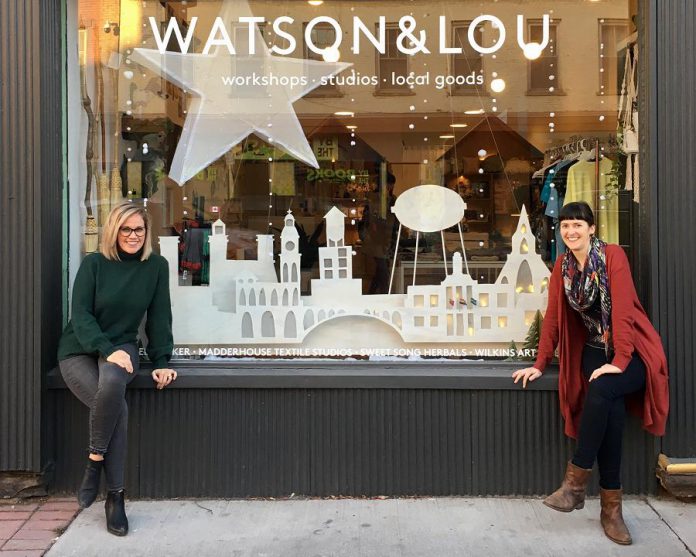 Many people have caught on to the fact that supporting locally owned independent businesses, artists, and craftspeople is a good thing.
We understand that investing our dollars locally whenever we have the choice results in a richer cultural experiences, higher-paying jobs, and better contributions to the local tax base.
Choosing local also nurtures the unique character of our community, and can reduce our impact on the environment.
"Most people have a basic understanding of why supporting small businesses versus Goliaths is beneficial," explains Anna Eidt, who owns and operates creative hub Watson & Lou in downtown Peterborough along with Erin Watson.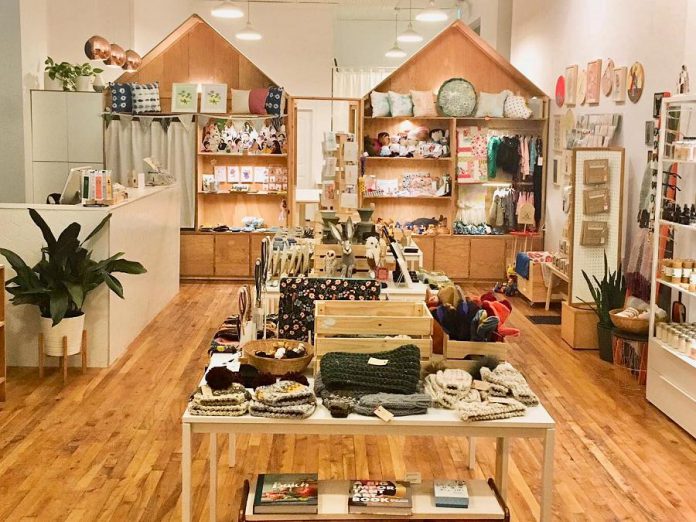 "But shifting our daily habits to 'buy less and buy better' to invest in unique local talents instead of familiar, generic ones takes time and effort," Anna adds. "We hope, that by demonstrating tangible benefits in our community, we can help people make that shift."
Anna and Erin are on a mission to provide beautifully curated local gift items and useful workshops, making it more than worth your while to diverge from the normal routine and spend an afternoon in downtown Peterborough. With a wide range of unique contemporary goods (and some demo toys to distract the kids while you shop), they aim to provide valuable keepsakes to please all ages and interests.
Recently celebrating two years in business, Watson & Lou is truly a "choose local" success story. Over 70 per cent of the goods available at Watson & Lou are made in Peterborough and the Kawarthas, and many of the raw materials used by local artists and makers, both in the creation of goods and for workshops, are sourced locally as well.
Watson & Lou walk the talk, so far facilitating about $200,000 in gross income for local artisans, helping them to continue and — in some cases — significantly expand their creative practice.
"Especially with a for-profit model, we believe there is a moral responsibility to ensure our business truly benefits everyone involved," Anna says.
Watson & Lou is currently working with more than 50 local suppliers. While their offerings tend towards fun gift items, Erin and Anna say that investing in creative arts is far from a frill.
Not only is the arts and culture sector important to a vibrant local economy, but unique regional art has its own intrinsic value and contributes to cohesive and healthy communities with their own strong identities.
"With the loss of good manufacturing jobs to the whims of the global economy among other challenges, we are serious about boosting the things that make Peterborough a worthy destination and a great place to live," explains Erin.
"We are forging a friendly, supportive community that our regular customers also get to be a part of. And just like the intrinsic value of arts and culture, this can't be measured in dollars — it's priceless."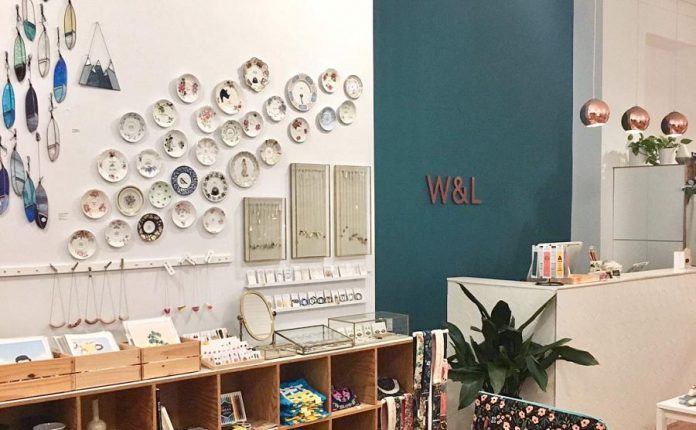 Along with supporting the local economy and creating community, another proven benefit of choosing local is reducing the impact on the environment. For example, locally made and locally sourced items don't have to travel as far and don't require distribution warehouses, minimizing transportation-related emissions.
"The very nature of our business means a more gentle ecological footprint," Erin says. "With the help of our makers, we're constantly finding ways to lessen that impact. We recognize that none of us are perfect, and that's okay. Together we can problem solve to find better ways to produce and share the things that sustain us and bring us joy."
Watson & Lou is located at 383 Water Street in downtown Peterborough. Hours are 11 a.m. to 6 p.m. on weekdays and 10 a.m. to 5 p.m. on Saturdays.
For more information, call 705-775-7568, email hello@watsonandlou.com, or visit www.watsonandlou.com, where you can shop online and also sign up for workshops (the winter/spring workshop schedule will be available as of February 1st). You can also follow Watson & Lou on Instagram, Facebook, Twitter, and Pinterest.
Do you own a local independent business? If you'd like to be featured in our "choose local" promotion, contact kawarthaNOW Publisher Jeannine Taylor at 705-742-6404 or jt@kawarthanow.com.