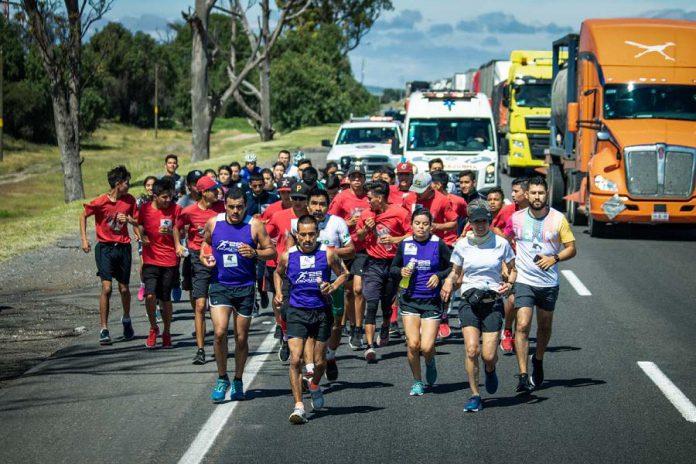 This is the story of the Monarch Ultra, an international relay run involving 46 ultra runners who ran the monarch's migratory route from Peterborough, Canada to Macheros, Mexico this past fall.
I yearned to understand the challenges that monarch butterflies face, the communities that the monarchs visited on their journey south, and what it would feel like to run in their shoes.
Our team of four (Clay Williams, Rodney Fuentes, Gunther Schubert, and myself) started our expedition on September 19th, 2019 in Peterborough, Ontario. On November 4th, 2019, we arrived at the Cerro Pelon Monarch Butterfly Sanctuary in central Mexico; one of the overwintering grounds for the eastern population of monarchs.
Advertisement - content continues below
In seven weeks, we clocked over 4,000 kilometres across two borders, through beautiful towns in Canada, the U.S. and Mexico, along treacherous highways, and finally, through magical monarch sanctuaries.
When ultra runners signed up for the Monarch Ultra's first-of-its-kind relay run, most of them had never run an ultramarathon (which is any footrace longer than the traditional marathon length of 42.1 kilometres). Yet, on the day they were due to run their leg, the runners were beyond excited to test their limits.
Alongside the athlete's determination, many dedicated their run to monarch butterfly conservation.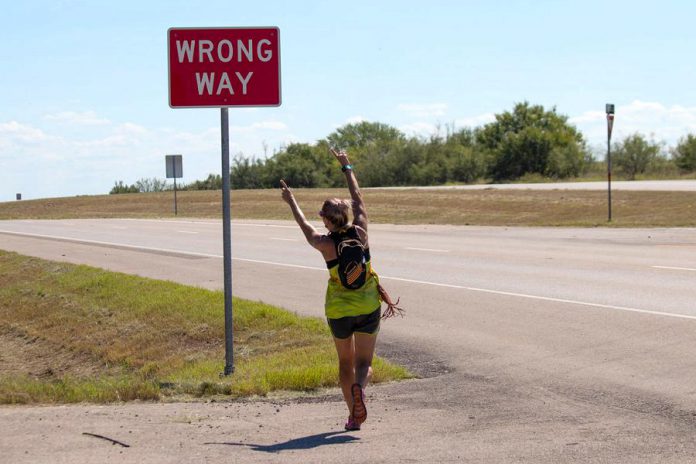 During the seven-week journey, the runners completed distances of 50 kilometres or 100 kilometres through oppressive heat, pollution, exhaustion, dehydration, and gruelling highways. I soon realized these were the same challenges that monarchs face on their journey south.
Altogether, I ran seven legs totalling over 450 kilometres of the 4,300-kilometre relay run. I was amazed at how quickly my body recovered between runs; the sheer joy of being on this wild expedition was the medicine I needed to recover from exhaustion and run again.
Since it was a relay run, runners did not know who the runner who ran before them was, or who the runner was for the next day. Yet they were part of a chain of runners who connected the communities along the monarch's southern migration and promoted our message of pollinator conservation, with the hopes of bringing worldwide attention to monarchs and other pollinators.
Some of the communities we ran through welcomed us and hosted receptions where we were invited to share our vision and message.
In San Antonio, Texas, we had the opportunity to address city council on climate change and pollinators. That same day, they passed the San Antonio Climate Action & Adaption Plan.
One of our supporters said, "So proud of you all! It's surreal to see you on the San Antonio City Council TV! The sacrifices you are making to share your message are so very real, and we witness that through your speech. Beautifully spoken. We love you."
Advertisement - content continues below
That kind of encouragement went a long way when we were on the road, away from our families and communities for an extended period.
In Mexico, we were overwhelmed with the support from all sides — the federal government, including the Mexican Ministry of the Environment and Natural Resources (among others), municipalities, running groups, conservation groups, and businesses.
I will never forget the first reception hosted for us in San Diego de la Union, Guanajuato. Kids reached out to give us giant hugs for our accomplishments, as the city transformed their square into a monarch-inspired festival and invited the whole town for a night of music, theatre, poetry, painting, and dinner to welcome our team.
Combining butterfly conservation, education, ultra running and community building, our movement has only just begun. Bringing people together across borders in a shared mission, this project was elevated to another level entirely, thanks to the tremendous support we received along the way, including from our community in Peterborough.
We hope to run and fly with the monarchs again in 2021, and we aim to inspire people to act, protect, run, and — most of all — to fall in love with the Earth.
To keep in touch with the Monarch Ultra project, visit us on Facebook, Instagram, and Twitter.
VIDEO: 4,300 Km – Rodney Fuentes

4,300 Km from Rodney Fuentes on Vimeo.
This story was originally published on Nature Conservancy Canada website.