The new year marks a new decade and the first major milestone in our resolution toward the 2050 climate action goals. In the 2020s, we resolve to reduce global pollution by 45 per cent. While the global situation demands dramatic changes, New Year's resolutions are most successful when they are realistic, measurable, and specific.
With that in mind, I'd like you to consider three small but significant changes in 2020. These changes can be good for you and for our shared environment — and that's the point. To maintain our quality of life, we each need to maintain both our personal health and the health of our planet.
Advertisement - story continues below
2020 Challenge #1: Eat a plant-based diet one more day each week
I think it was Arnold Schwarzenegger who said that "abs are made in the kitchen" not necessarily in the gym. That's an important reminder that your diet is fundamental to how healthy and strong you feel.
Choosing plant-based proteins more often can reduce the risk of diabetes, heart disease, and certain types of cancers. Eating more beans and other legumes can also boost fibre intake, helping you feel satisfied after meals.
Shifting toward a plant-based diet also reduces your impact on the environment. According to the Earth Day Network, if a family eats one more plant-based meal per week for a year, "it would be the equivalent of taking your car off the road for five weeks."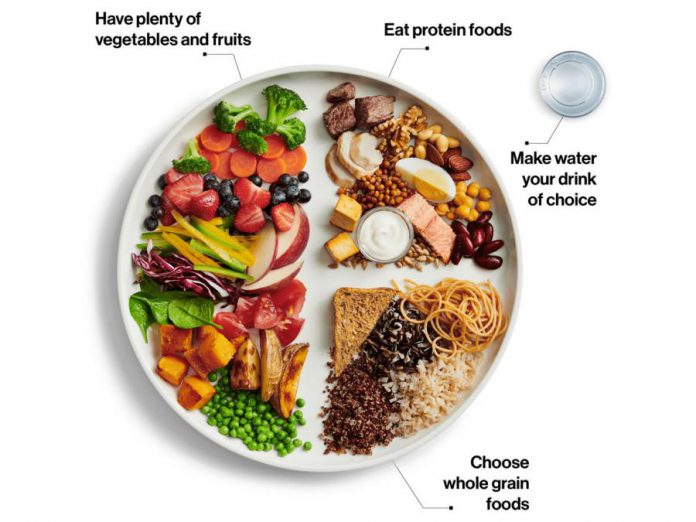 You can also pair a more plant-based diet with cooking from scratch more often.
"Eating food made from basic ingredients is often healthier and lower in salt, sugar, and saturated fats, which Canada's Food Guide recommends limiting," shares Lauren Kennedy, registered dietitian at Peterborough Public Health. "Taking steps to cook more often and eat more plants can help improve your health and overall well-being, while also benefiting our planet."
For more information, visit canada.ca/foodguide.
Advertisement - story continues below
2020 Challenge #2: Commute by bike one more day each week
"Riding your bike more often is one resolution that has direct benefits to you and to the climate," suggests Tegan Moss, executive director of B! KE: The Peterborough Community Bike Shop.
"In Canada, personal transportation accounts for 27 per cent of CO2 emissions, so each trip that you take by bicycle is a simple way you can directly reduce your carbon emissions. Not only is riding good for the climate, but riding more means spending more time outside, more time exercising, and more time enjoying the feeling of freedom that comes from being on two wheels."
In many ways, Peterborough is also ideally suited to a bike-based lifestyle.
"Our community covers a small area and many of your destinations are closer than you think," Moss points out.
With 35 per cent of local car trips being less than five kilometres in distance, there are many opportunities to shift toward bikes. The Institute for Transportation and Design Policy suggests that if global ridership of bikes grows from seven per cent to 23 per cent, urban CO2 emissions would be reduced by seven per cent.
If the idea of biking in the winter seems daunting, B!KE has tips and resources to help you feel safe and secure. For more information, visit communitybikeshop.org/winterwheels/
Advertisement - story continues below
2020 Challenge #3: Localize your vacations this year
Vacations can be a healthy and enjoyable escape from the everyday. But vacations can also be a stress on your personal budget with the costs of tickets, hotels. and meals.
The impacts of air travel are also unaffordable for the planet. A return flight to the United Kingdom, for example, contributes carbon pollution that is the equivalent to 40 per cent of the average carbon emitted by driving for a whole year.
Travelling more locally is a brilliant solution to both of these problems. We often overlook the gems that are in our backyard for flashy amusements thousands of kilometres away.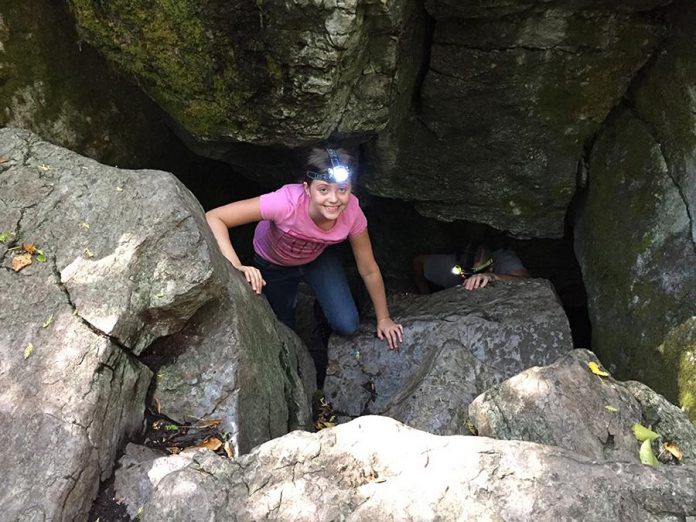 "Nearly half of the three million visitors we welcome to Peterborough and the Kawarthas each year are visiting friends and family," says Kelly Jessup, corporate marketing officer for Peterborough and the Kawarthas Economic Development.
"The most important things we as residents can do to help support sustainable economic growth in tourism is first, to familiarize ourselves with the incredible volume and variety of experiences we have here in the region, and second, to incorporate those experiences into your time with family and friends — whether it's enjoying a meal at a restaurant using local ingredients, visiting a local attraction or attending a festival, fair or concert."
"The positive impacts these small actions would have on this community are incredibly valuable."
Within only an hour's drive or bike, you will find destinations you have never visited. There are a number of driving tools (such as OALLEY) that can provide you with a radius of how far you can go in a specified amount of time.
In 2020, spoil yourself with higher quality, shorter distance vacations. Swap international flights for domestic, and domestic flights for road trips, and road trips for trips by bike or by foot! Less time spent in busy airports and on the road means you are maximizing your precious time away from work or school.
Advertisement - story continues below
As we welcome the possibilities and challenges of 2020, I encourage you to make your own realistic goals to improve your health and the health of our environment.
Share your 2020 Challenges with GreenUP on Instagram, Facebook or Twitter. Feel great knowing that you are contributing to a better life for yourself and a better planet for everyone.