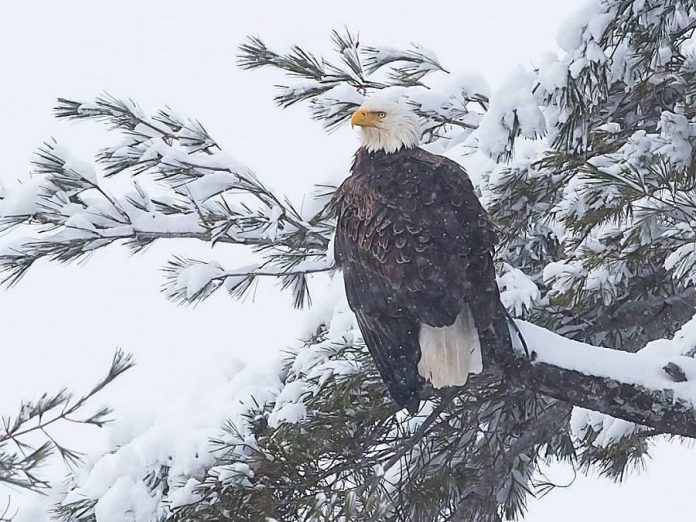 For those of us emerging from the holiday fog during the first deep freeze in January, we have to be grateful that December 2019 was easy on us in terms of winter weather.
One of the things that I love about this column is reviewing the top photos as a retrospect of the month. Although our top selections are actually chosen by our followers through impressions and likes, it always seems to work out that the top nine for any given month is a perfect synopsis of what the month truly represented.
In the case of December, we had the return of snowy owl and bald eagle sightings, pond (or lake!) hockey, twinkle lights and snow, a touch of ice storm, a Santa parade, and sunsets. As always, the Kawarthas are perfect in any season! Stay warm in January our #kawarthapeeps.
Advertisement - story continues below
Do you want to get on our top photographers list? All you need is an Insta account and to tag us using our hashtag #kawarthanow when posting your photo.
We share photos from across our readership area, which is the five-county area surrounding Peterborough which includes Peterborough, Northumberland, City of Kawartha Lakes, Haliburton, and Hastings (we sneak in the occasional Algonquin Park picture as well, particularly if it's by a Kawartha photographer).
To see our daily shares of photos, follow us on Instagram @kawarthanow and check out our feed's highlight reels for recaps of every month of the year.
Posted December 12, 2019. 5,413 impressions, 646 likes
#2. Aurora borealis over Trent University by Jeff Jun-Jae Jung @jefferyjung
Posted December 27, 2019. 5,334 impressions, 405 likes
#3. Night lights by Mallory Harrison @mallyharrison
Posted December 24, 2019. 5,289 impressions, 518 likes
Advertisement - story continues below
Posted December 8, 2019. 5,172 impressions, 444 likes
#5. Hockey night in Canada by Travis Tedford @travistedford
Posted December 27, 2019. 5,130 impressions, 469 likes
Advertisement - story continues below
#6. Merry Christmas from Kashabog Lake by Mike Quigg @_evidence_
Posted December 29, 2019. 4,880 impressions, 466 likes
#7. Peterborough County sunrise by Brandi Cheng @life__in__focus
Posted December 28, 2019. 4,869 impressions, 432 likes
Advertisement - story continues below
Posted December 20, 2019. 4,734 impressions, 426 likes
#9. After the ice storm by Katie Ellement @katieellement
Posted December 31, 2019. 4,645 impressions, 425 likes