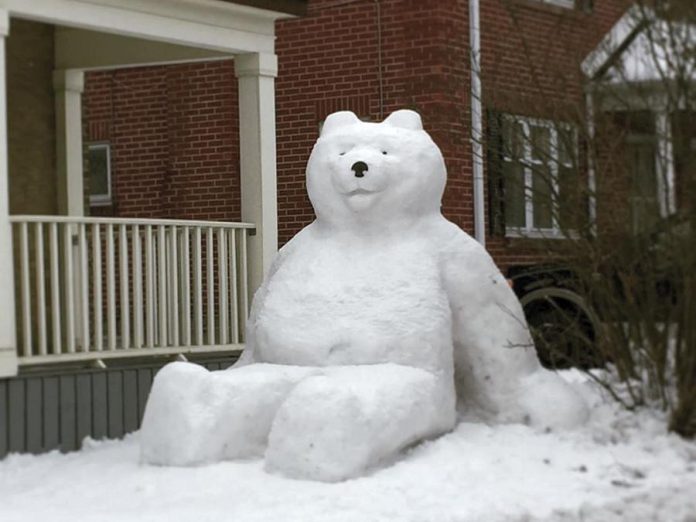 January is finally over. Yes it is. I can't recall a January where so many lamented the length of that month. But now we can step back and enjoy what January brought us on our Instagram, including great conditions for building a mega snowbear, scenic snow scenes, misty mornings, and more.
Do you want to get on our top photographers list? All you need is an Insta account and to tag us using our hashtag #kawarthanow when posting your photo.
We share photos from across our readership area, which is the five-county area surrounding Peterborough which includes Peterborough, Northumberland, City of Kawartha Lakes, Haliburton, and Hastings (we sneak in the occasional Algonquin Park picture as well, particularly if it's by a Kawartha photographer).
To see our daily shares of photos, follow us on Instagram @kawarthanow and check out our feed's highlight reels for recaps of every month in 2020.
Advertisement - story continues below
Posted January 28, 2020. 8,089 impressions, 925 likes
This polar bear made of snow ("snowlar bear") was created by Jon Kolodziej @onkolodziej and Dana Beren Watts @danaberenwatts outside their home on George Street in downtown Peterborough. After kawarthaNOW shared these photos on social media, the snowlar bear went viral, resulting in Dana Beren Watts being interviewed by CBC Radio's Ontario Morning host Wei Chen.
#2. Marmora Mine by Aryan Mojiri @aryanmojiri
Posted January 4, 2020. 6,781 impressions, 416 likes
#3. Abandoned building in Curve Lake by Nancy Boast Photography @boastnancy
Posted January 10, 2020. 6,326 impressions, 449 likes
Advertisement - story continues below
#4. Warsaw Caves Conservation Area by Andy Holden @andy.holden
Posted January 2, 2020. 6,129 impressions, 625 likes
#5. Paudash Lake cottage road by Jeff Teräväinen @jeffteravainen
Posted January 3, 2020. 5,779 impressions, 477 likes
Advertisement - story continues below
#6. East City sunrise over the Otonabee River by Brian @bparypa73
Posted January 3, 2020. 5,694 impressions, 420 likes
#7. Pagoda bridge in Jackson Park by Harry Radford Photography @harryradfordphotography
Posted January 19, 2020. 5,690 impressions, 452 likes
Advertisement - story continues below
#8. Spring thaw in Bancroft by Tim Haan Photography @tim.haan.photography
Posted January 4, 2020. 5,653 impressions, 467 likes
#9. White Lake walk with Cooper the border collie by Chris Pudel @chrismpudel
Posted January 26, 2020. 5,469 impressions, 464 likes