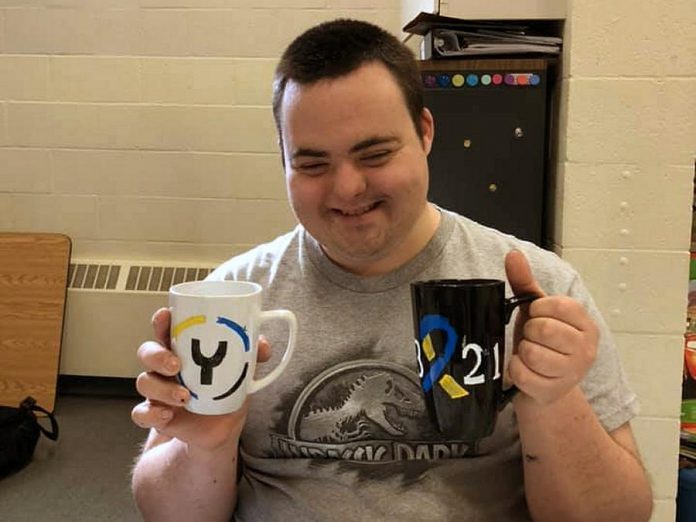 A group of local adults with Down syndrome has launched their own business.
The Biz Group is a new initiative supported by the Down Syndrome Association of Peterborough, a non-profit charitable organization whose mission is to support and enrich the lives of individuals with Down syndrome so they reach their fullest potential.
Members of The Biz Group are currently creating unique, hand-painted "love mugs" that are available for purchase for $10 each. All proceeds go directly to The Biz Group members.
Advertisement - story continues below
The Biz Group has already created mugs for Y Drive, a Peterborough-based designated-driver service, and Peterborough Challenger Baseball, a local special needs baseball team.
Down Syndrome Association executive director Sharon Crane tells kawarthaNOW in an email that significant challenges exists for anyone with a disability, including those with Down syndrome, to obtain any kind of meaningful work.
"The latest statistics suggest that one in 20 businesses will not even look at hiring anyone with a disability," Crane explains. "The barriers are huge for our adults with Down syndrome. These opportunities are rare and difficult to obtain."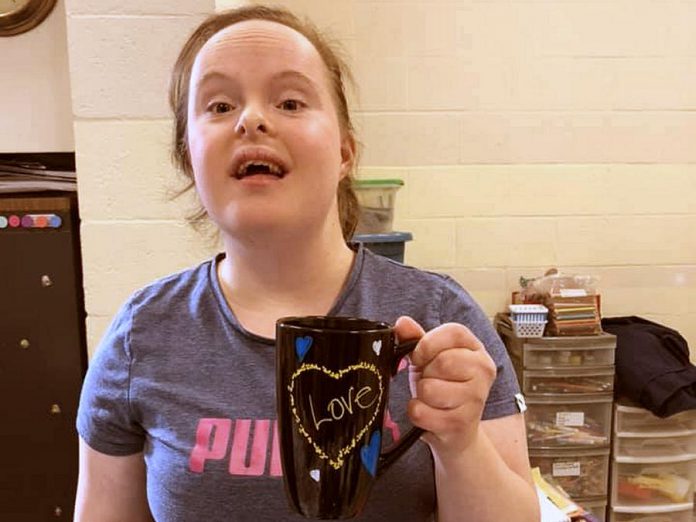 The Biz Group will also be adding hand-painted tote bags and t-shirts to their product line, and creating a few items for 2020 World Down Syndrome Day on Saturday, March 21st.
"I am amazed at the pride of achievement within this group, and the amount of joy and true happiness they have expressed when knowing that someone has purchased their creations," Crane adds.
For more information about Down Syndrome Association of Peterborough, visit downsyndromepeterborough.ca. If you are interested in purchasing products from The Biz Group, email info@downsyndromepeterborough.ca or call 705-749-6695.
VIDEO: The Biz Group thanks Peterborough Challenger Baseball for their custom mug order