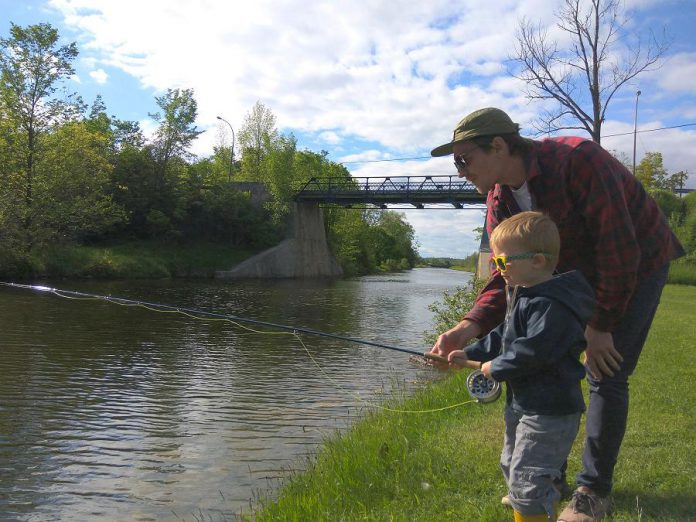 March has arrived, and the spring fishing season openers are just weeks away.
Recreational fishing offers many benefits. Through fishing, children and adults alike can connect with the natural environment, enjoy first-hand experiential learning about different species and habitats, connect with the food web, and confirm the importance of clean water. Fishing can also offer stress relief and natural health benefits.
Like any interaction with the environment, however, it is important to minimize the negative impacts of recreational fishing.
"There's more to angling than just catching fish," says Adam Weir of the Ontario Federation of Anglers and Hunters (OFAH). "Healthy fisheries rely on anglers being good environmental stewards. Do your part so current and future generations can enjoy Ontario's world-class fisheries."
Anglers of any experience level can always learn more about how to leave a smaller footprint. To help, here are five green fishing tips with the memorable acronym LEARN — Licence, Education, Awareness, Respect, No Waste.
Advertisement - story continues below
License
Even if you only plan to fish for one-day, get a valid Ontario fishing license.
A fishing license is legally required, and it is also a great way to give back. One hundred per cent of revenues from licenses go directly toward the protection of future of fish and wildlife in Ontario through education, conservation, and management.
Getting a licence is easy and fast. All the info is available online at www.ontario.ca/page/fishing.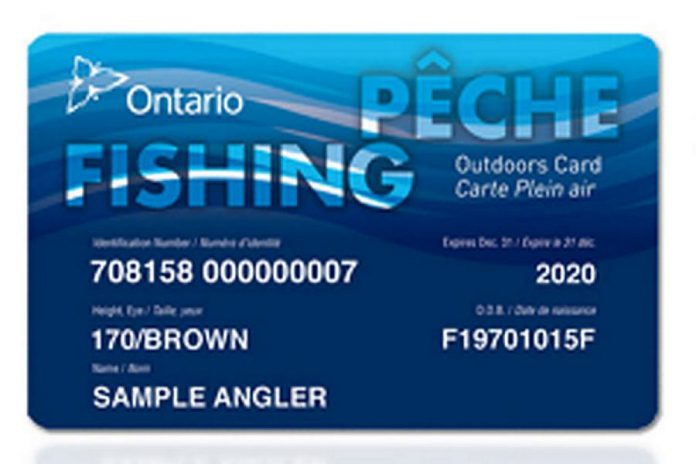 Education
Take responsibility for your own education about how to fish sustainably. Reading this article is a good first step.
Fishing regulations can feel overwhelming at first. Consider educating yourself about two key things: where you are fishing and what you might catch. The Ontario Ministry of Natural Resources and Forestry offers an online fishing tool with maps and information on fishing in Ontario called Fish ON-Line that can help answer both questions.
Through Fish ON-Line, you can search the name of the waterbody you are planning to fish (for example, Chemong Lake) and the mapping tool will display waterbody information, regulations, fishing seasons, fish species, etc. Fish management is sectioned into 20 geographical zones within Ontario to help protect fish populations and prevent harm.Learn more at www.ontario.ca/page/how-use-fish-line.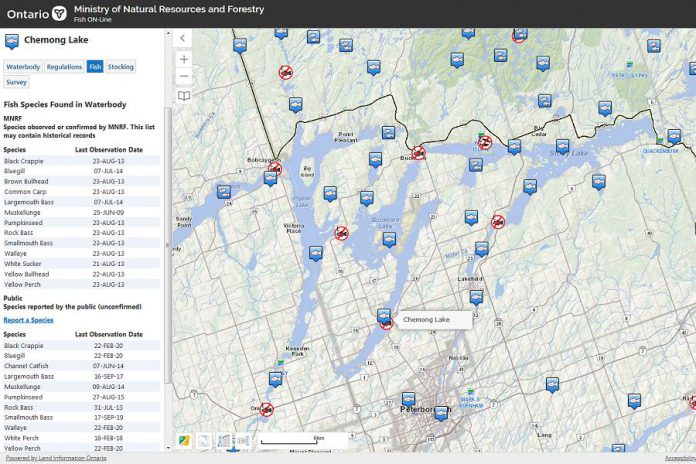 Being educated on what species you might catch and how to properly handle them is also vital for reducing harm. Proper handling of fish can be specific to the species you have caught, so read up on species within the waterbody you are visiting.
Generally, hold fish gently, evenly support the full weight of the fish, and get the fish back into the water as quickly as you can. Do not reel fish in too quickly from deep water: give them time to adjust to changes in depth.
Advertisement - story continues below
Awareness
Just as you would be mindful to not trample your own garden or introduce pests or weeds, be aware of the habitats around you while fishing. For example, avoid damaging shoreline vegetation as a healthy shoreline is essential to reducing erosion and providing shaded fish habitat.
Dumping extra bait into a local waterway is illegal, and for good reason. The release of live or natural bait could have detrimental impacts on waterways and fish habitat. Bait species may not be native (naturally supposed to be in a waterway), and they could be invasive (have the potential to spread quickly). Invasive bait species could take over natural habitats and food sources, causing the collapse of aquatic species (like fish) and water quality.
For example, according to Ontario's Invading Species Awareness Program, earthworms make great bait, but are not native to Ontario and can cause severe harm to Ontario's forest ecosystems if dumped into a new area.
VIDEO: Invading Species Awareness Program PSA – Live Bait

Try to bring only as much bait as you need. Bring any unused bait back with you. Some baits can be frozen or chilled for future use.
Ontario's Invading Species Awareness Program offers resources to help you be aware of plant and animal species you should avoid introducing to Ontario waterways. For more information about bait and invasive species, visit www.invadingspecies.com.
Respect
Whether you are an experienced or first-time angler, demonstrate respect for fish and their environment.
This respect includes being a positive advocate for more sustainable ways to fish recreationally, and following sustainable practices while fishing.
Sharing these principles will encourage others to also take measures to respectfully protect the environment.
Advertisement - story continues below
No waste
Do not leave any fishing tackle or other waste behind. Fishing line, for example, can cause significant harm to fish, turtles, birds, and humans if it is not disposed of properly.
Fishing conservation groups have installed designated Fish Line Recycling Depots at many popular fishing areas across Ontario. These depots are long, vertical white pipes (usually with a sign), with a slot designed to only accept fishing line.
You can find line recycling bins at many tackle shops, or you can collect and mail fishing line directly to the Berkley Conservation Institute's recycling collection centre in Spirit Lake, Iowa.
VIDEO: Berkley Fishing Line Recycling

Practicing sustainable fishing ensures that future generations are able to connect with a healthy, natural environment through fishing. Share these tips for how to LEARN sustainable fishing. If you are new to fishing, consider participating in the Tackle Share program this year.
"Each summer, Otonabee Conservation partners with OFAH to provide the Tackle Share program at Beavermead Campground in the City of Peterborough," says Paul Finigan, a watershed biologist with Otonabee Conservation.
"The program provides fishing rods and reels, along with workshops about fish identification, aquatic habitats, and water safety tips so that if you're new to fishing, you have everything you need to give it a try. You can also fish at some of Otonabee Conservation's lands."
VIDEO: Go Fishing in Ontario with TackleShare

Visit www.otonabeeconservation.com for more information about fishing locations, maps, and directions.
To report illegal fishing or other natural resource violations, call the Ontario Ministry of Natural Resources and Forestry's hotline at 1-877-MNR-TIPS (1-877-847-7667).