This month, food writer Eva Fisher learns about cultured butter at Lofty Butter Company in Trent Hills, enjoys old-school made-from-scratch baked goods at For the Love of Sprinkles in Peterborough, looks forward to the new brunch menu at Kit Coffee in Peterborough, discovers the Milk & Honey Eatery in Lindsay, and samples the beer and wine of Palestine at Nateure's Plate in Peterborough.
Advertisement - story continues below
New Lofty Butter Company makes cultured butter by hand
Husband-and-wife team Marie and Chad Miller, based in Trent Hills, have started a new small-batch cultured butter business called Lofty Butter Company.
Their products will debut at the Warkworth Maple Syrup Festival's Artisan Show and Sale, held on the weekend of March 14th and 15th at the Warkworth Town Hall Centre for The Arts (40 Main St., Warkworth).
Co-owner and chief butter officer Marie Miller explains that cultured butter is ripened before churning, meaning that it is actually churned with crème fraiche instead of liquid cream.
"It gives it more of depth of flavour and a tangier smell and taste," she says.
Cultured butter is also excellent for baking and cooking because it has a higher butter fat content than regular butter, as well as a higher smoke point for frying.
It's also a flavourful choice for bread, pancakes, or anywhere where you would use regular butter.
According to Marie, cultured butter used to be the norm.
"It's the OG butter. This is what you would have had on the farm back in the day, because it would have taken several days for them to collect enough cream in order to make a batch of butter, so it would have just sat in a bucket on the counter. It would have fermented naturally."
Marie says Lofty Butter Company has modernized the process for food safety.
"We use four different bacterial cultures that we add into the cream, so we can safely ferment it."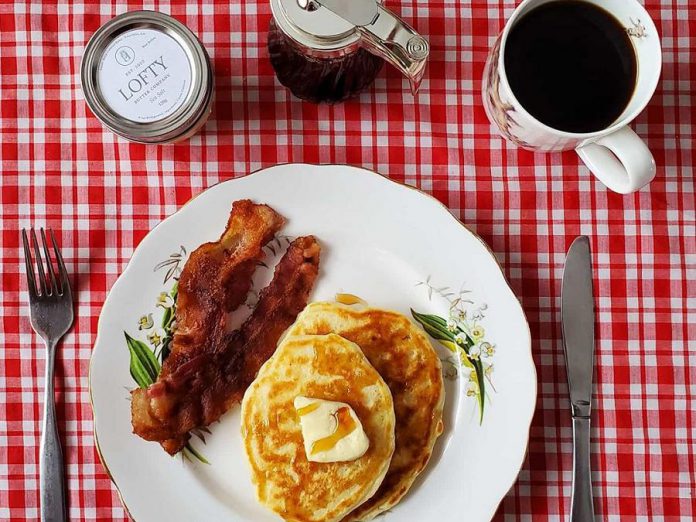 In the future, you will be able to find Lofty Butter Company at the Coddrington Farmers' Market. The Millers are also currently applying for a number of farmers' markets and food festivals.
In the meantime, you can follow them on Facebook, Instagram and Twitter, or head to their website at www.loftybutter.ca.
For the Love of Sprinkles bakery and cafe now open in downtown Peterborough
For the Love of Sprinkles (57-360 George St. N., Peterborough, 705-874-2340) is a new bakery and cafe that opened on Tuesday (March 10) in the heart of downtown Peterborough.
It offers a variety of desserts as well as soup, sandwiches, and healthy lunch options.
Owner Amy Keller had a longtime dream of retiring early from her teaching career and starting a bakery. She says that as a teacher she was inspired to make change.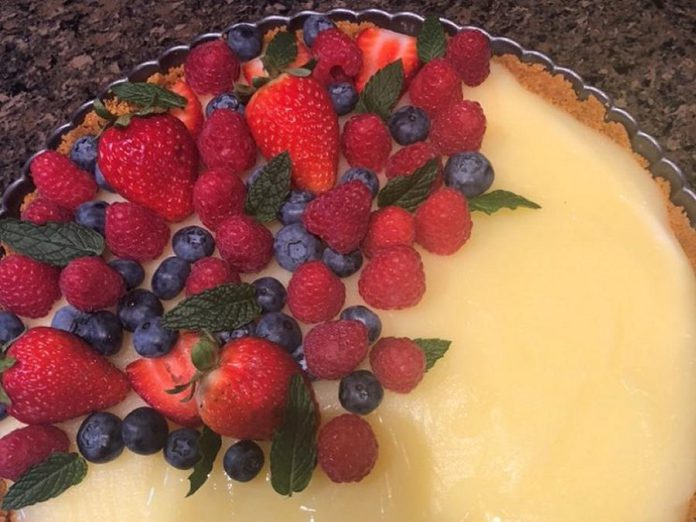 "It's incredible how kids' lunches are just filled with chemically laden pre-packaged stuff," Amy explains. "Nobody has anything homemade anymore. So a lot of the reason for doing this is to bring back that old school bakery thing where it's made from scratch, with no chemicals or preservatives — just simple ingredients and quality ingredients."
Guests can treat themselves to peanut butter cookies coated in a peanut ganache and sprinkled with Chex mix, or to a cookies-and-cream or candy bar cupcake.
The whole goal of it all is to have a beautiful space to come and enjoy something that is simple and deliciious," Amy notes.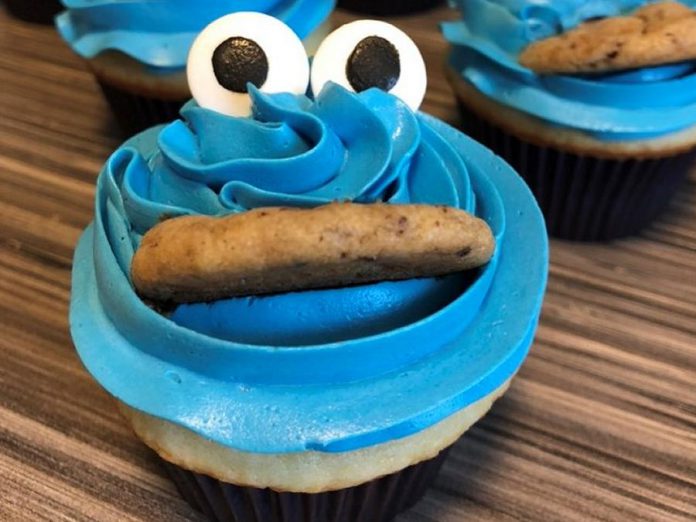 For the Love of Sprinkles is licensed, and Amy plans to use the space to host bridal showers, bachelorette parties, and baking classes, as well as a monthly "Failed It!" competition, where contestants attempt to create elaborate works of cake art with limited skillsets.
For the Love of Sprinkles is open from 9 a.m. to 4 p.m., Tuesday through Saturday. For more information, visit fortheloveofsprinkles.org or follow them on Instagram.
Advertisement - story continues below
Kit Coffee to offer brunch menu
Kit Coffee (144 Hunter St. W., Peterborough, 705-927-6703) will soon be offering brunch from their downtown Peterborough bakery and cafe.
Owner Helen McCarthy says brunch will be on the menu daily from 10 a.m. to 3 p.m. by the beginning of April, in addition to baked goods and coffee.
"It's a place you can come and it's cozy and we have all-from-scratch baking and good coffee," Helen explains. "It's a place for community."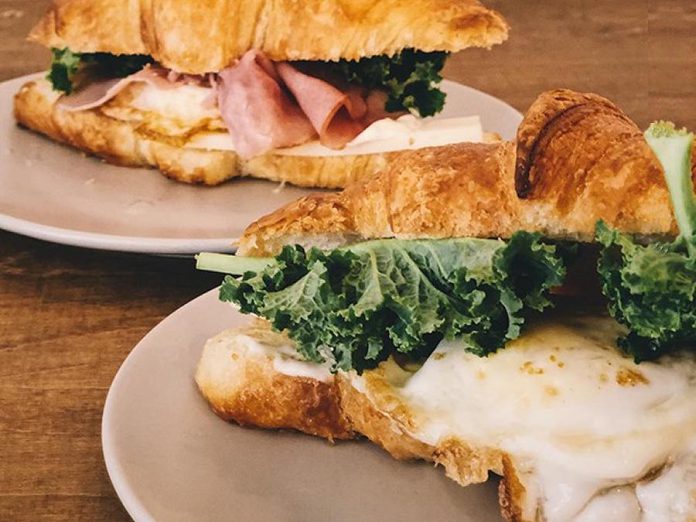 Brunch dishes will include options appropriate for a variety of diets, including vegan french toast made with sourdough and topped with a seasonal fruit compote and coconut whipped cream, or eggs benedict with Stirling butter hollandaise on a choice of sourdough or a gluten-free potato latka.
There will also be shakshuka, a traditional Moroccan brunch dish made with a tomato sauce and poached eggs in the centre.
The cafe is also debuting breakfast croissants with aioli, fried egg, cheese and a choice of greens or ham. These will be available as a grab-and-go option beginning in late March.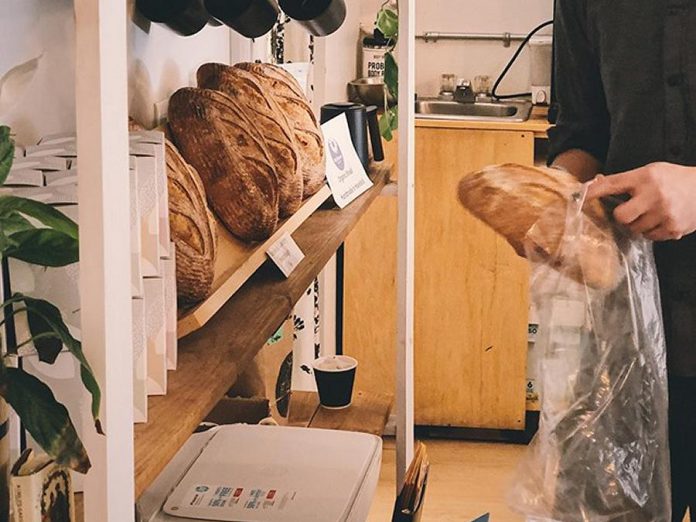 Helen has signed Kit Coffee up for a Community Supported Agriculture (CSA) from Cedar Grove Organic Farm in Omemee, and plans to incorporate this into her menu this summer. A CSA provides direct access to local produce by purchasing a "share" of the season's yields.
"I wanted to have the menu support our local farmers and eat the bounty that we have in this area," Helen says.
You can find Kit Coffee at their downtown Peterborough location or at the Alexander Medical Building (849 Alexander Court, Peterborough). Brunch will be offered exclusively at the downtown location.
For more information, visit kitcoffeeptbo.ca.
Advertisement - story continues below
Milk & Honey Eatery opens in Lindsay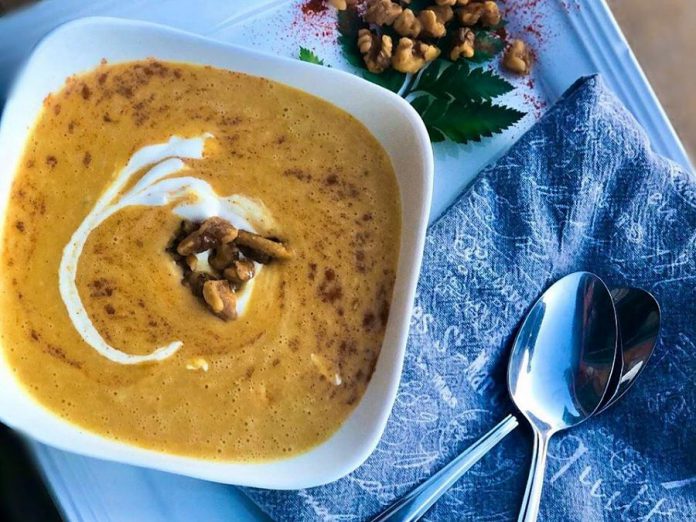 Last Monday (March 2), 22-year-old Olivia Moore opened the doors to Lindsay's newest cafe, the Milk & Honey Eatery (17 William St. S., Lindsay, 705-878-9998).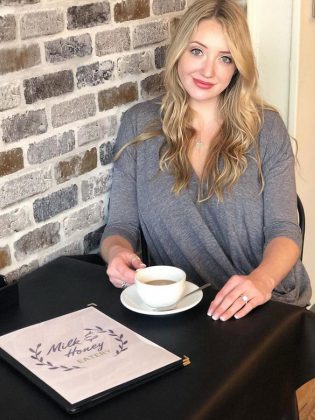 Olivia worked in restaurants throughout high school and college, but after getting her business diploma she was ready to open her own cafe.
"Opening my own restaurant is something I've always wanted to do," she explains.
"I've always liked the idea of being my own boss, and of being someone else's boss, because I know I'm good at it."
The menu at Milk & Honey Eatery offers a variety of lunch options, from gluten-free crustless quiches to paninis and grilled wraps.
The steak and cheese panini is a popular choice. It features roasted red peppers and onions, a sweet chili sauce, and homemade garlic aioli. Olivia's caramelized onion and maple butternut squash soup was another early hit.
The dish won the Judges' Choice and Best Tasting Soup awards at Kawartha Lakes Soupfest in February. But, with a rotating soup menu, it won't regularly be available.
Milk & Honey Eatery also offers scones and baked goods. "I love baking," Olivia says. "That's mostly my passion."
Olivia also collaborates with local businesses. Cake by the Lake in Bobcaygeon created a special honey cinnamon cheesecake exclusively for Milk & Honey Eatery. Local collaborations like this are an important part of Olivia's plan.
"I like to do as much as I can locally, and then everything else is made by me."
For more information, visit www.milkhoneyeatery.ca. You can also find Milk & Honey Eatery on Instagram and Facebook.
Advertisement - story continues below
Taste the beer and wine of Palestine at Nateure's Plate
Toronto-based social enterprise Palestinian Just Trade is hosting a beer and wine tasting event on Monday, March 16th from 7 to 9 p.m. at Nateure's Plate (182 Charlotte St., Peterborough, 705-874-1215).
The event will feature beverages from Tayhbeh Winery and Taybeh Brewing Company, founded by Nadim, David, and Canaan Khoury in the Palestinian village of Taybeh.
There will be tastings, as well as the Canadian premiere of Brewed in Palestine, a short documentary by Emma Schwartz featuring the brewery and winery.
Beer fans will want to try the Taybeh Golden, the original beer offered by the brewery: a bright golden beer with a subtle malt character and delicate hop notes. Karen Rodman, coordinator of Palestine Just Trade, says that most of the ingredients for the beer are from the Taybeh region.
"The beer is made from locally grown grains, malt from France and Belguim, hops from Czeh and Bavaria, along with Palestine's own natural spring water and yeast."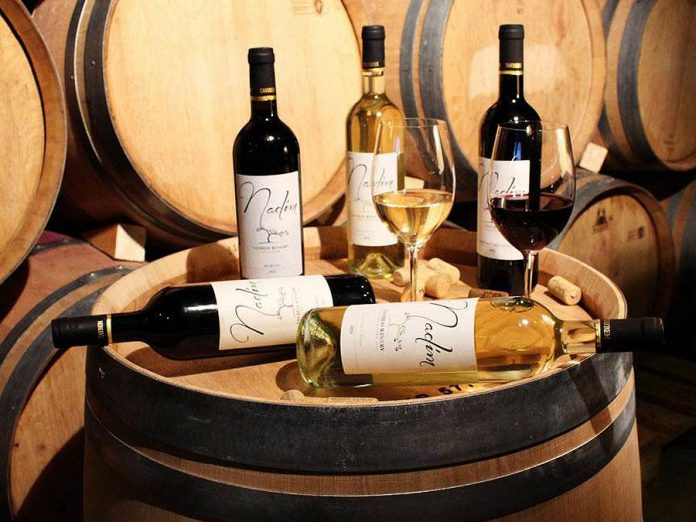 Wine fans might enjoy the flagship Grand Reserve Cabernet Savignon, or perhaps the 2018 Sauvignon Blanc, which Karen describes as "a medium-bodied wine displaying rich aromas of citrus and green apple."
She notes that the wine grapes are also grown in Palestine. "Taybeh is very careful to source its products locally."
Palestinian Just Trade is an organization established in 2018 to promote the import of goods from Palestinian organizations. Any profits are reinvested into Just Peace Advocates, a not-for-profit international human rights organization working to support peace in Palestine. For more information, visit palestinejusttrade.ca