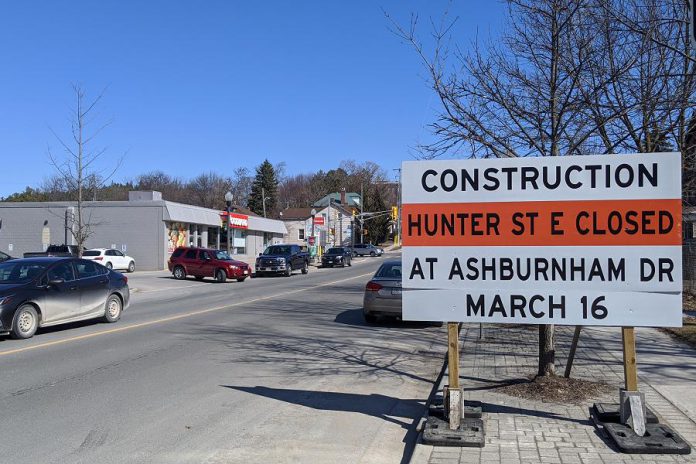 If you normally take the tunnel under the Lift Lock to get to or from East City in Peterborough, you'll need to take another route during the day on Monday (March 16).
Hunter Street East will be temporarily closed between Ashburnham Drive and Museum Drive while the city completes underground sewer work.
The section of Hunter Street East, which connects East City to Ashburnham Drive via the Peterborough Lift Lock tunnel, will be closed on Monday from 7 a.m. to 6 p.m.
Alternative routes into East City from Ashburnham Drive include Maria Street and Armour Road via McFarlane Street.
Advertisement - story continues below