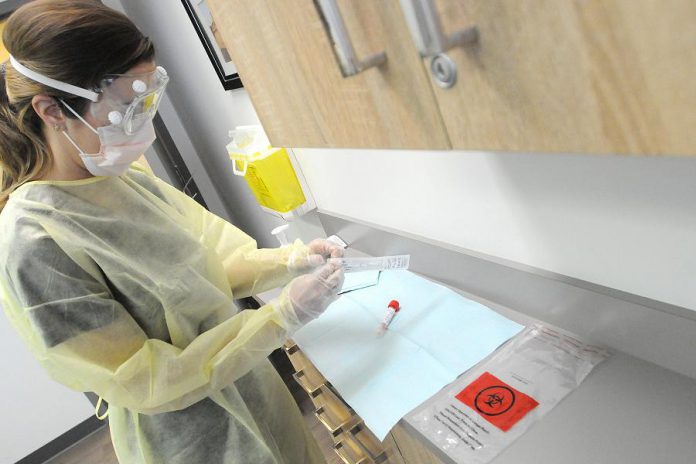 Peterborough Public Health reports two new positive cases of COVID-19, bringing to five the total number of cases in Peterborough city and county, Hiawatha and Curve Lake.
Peterborough Medical Officer of Health Dr. Rosana Salvaterra shared that news during her daily media briefing on Tuesday morning (March 24).
Of the two new cases, one is a woman with a travel history with, at this point, five contacts identified by Peterborough Public Health.
The other is a man who attended a bonspiel in Edmonton, Alberta. His contacts are being determined.
Both are in self-isolation, as are the previous three people who have tested positive.
In addition, 283 cases remain under investigation with 140 cases tested negative to date.
For the area served by the other health unit in the Kawarthas (Haliburton, Kawartha, Pine Ridge District Health Unit, which includes Kawartha Lakes, Northumberland, and Haliburton), there have been 12 positive cases, including one death.
For the most recent information on COVID-19 in Ontario and the Peterborough area, visit ontario.ca/coronavirus or peterboroughpublichealth.ca.
Peterborough Regional Health Centre is also providing news, updates, information and resources on its website at prhc.on.ca/cms/covid-19-novel-coronavirus.