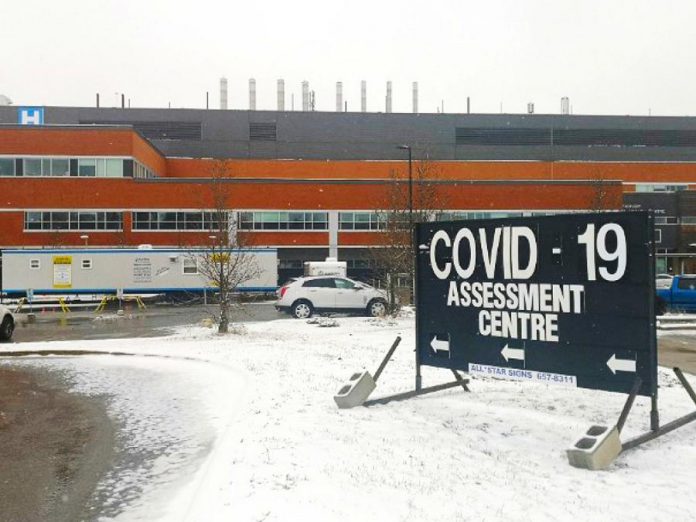 Peterborough Regional Health Centre (PRHC) has moved its COVID-19 assessment centre from the emergency department (ED) to a mobile site, and has completed upgrades to its main entrance — which now features touch-free sliding doors.
Patient and visitor access to the hospital building will be through the main entrance sliding doors, where screening measures continue to be in effect 24 hours a day.
The ED entrance remains open for emergency care only, with COVID-19 screening also in effect at the ED doors.
The Cancer Care entrance is now closed to public access.
Most visitor presence at PRHC is now suspended with some exceptions. Patients and visitors coming to PRHC must clean their hands well upon arrival and frequently while at the hospital.
Anyone whose travel history and/or symptoms indicate they may be at risk of having COVID-19 will receive direction from the screener.
Assessments at the mobile COVID-19 assessment centre are available by appointment only, after patients have completed the following steps:
Complete the COVID-19 self-assessment at covid-19.ontario.ca/self-assessment.
Based on the results of your self-assessment, contact Telehealth Ontario at 1-866-797-0000 or Peterborough Public Health at 705-743-1000 ext. 401
If symptoms are severe, please call 911 and alert the dispatcher to your travel history and symptoms.
Patients should go to PRHC's assessment centre only as directed by Peterborough Public Health or Telehealth Ontario. Members of the public who come to the assessment centre without an appointment will not be seen.