Hello from everyone at GreenUP! A lot has changed since our last column, and much will continue to change. We have closed the GreenUP Store temporarily to safeguard the health of our community. We are doing everything we can to help flatten the curve of the COVID-19 pandemic.
Now the good news: the GreenUP team is still here. We are working remotely, following self-isolation and physical distancing recommendations. You can find us on social media @PtboGreenUP and at www.greenup.on.ca, where we are sharing resources and activities to help you stay healthy and positive.
Over the last week, GreenUP's team of educators and sustainability experts began collecting fun and healthy activities for you to do at home. Stay tuned as we work with our partners and our amazing local residents to provide you with more over the coming weeks and months.
For now, here are three things for you to try over the next week:
1. Go outside and get your "Vitamin N"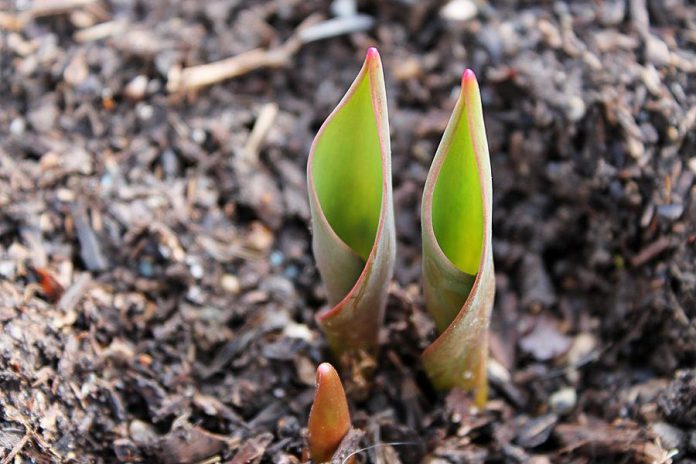 Celebrate spring's arrival in Ontario. Peterborough Public Health says that it is safe to go outside as long as you practice proper physical distancing, maintaining a minimum distance of two metres (around six and a half feet) from other people and avoiding gatherings of people.
We need to get outside, now more than ever. Getting out into nature, even just by sitting on your porch or balcony or walking around your block, is good for your mental and physical health.
A few years ago a systematic review called Green City: Why Nature Matters to Health reinforced the scientific consensus around the positive impact of nature on our mental and physical health. Spending time in nature can decrease anxiety and depression.
You can also pair your "Vitamin N" (nature) with virtual social connections. We may not be able to gather physically, but we have never been better equipped to gather together online. Participate in virtual events and shared online experiences in the coming weeks.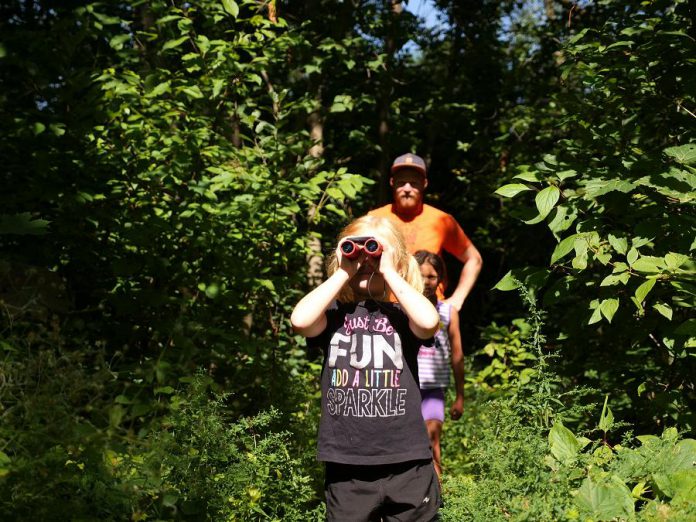 For example, this coming Saturday, March 28th, is the first ever Peterborough Self-Isolation Bioblitz. This local initiative is coordinated by Peterborough resident Dylan Radcliffe, author of the Steward's Notes website at stewardsnotes.ca.
"Exposure to nature can be a great way to reduce your stress levels," notes Radcliffe. "That's why I think it's the right time for Peterborough's first ever self-isolation backyard bioblitz. With the spring migration in full swing and plants emerging from the winter, now is the best time to be a naturalist."
Instructions for the Peterborough Self-Isolation Bioblitz are available at stewardsnotes.ca/2020/03/18/peterborough-self-isolation-backyard-bioblitz-march-28th/.
The website www.resources4rethinking.ca also offers an amazing collection of resources reviewed by teachers. Right now, you can find the Spring Awakenings: Plants, Birds, and Bugs nature guide, which is a great way to get ready for the bioblitz on Saturday.
2. Discover the wonders of water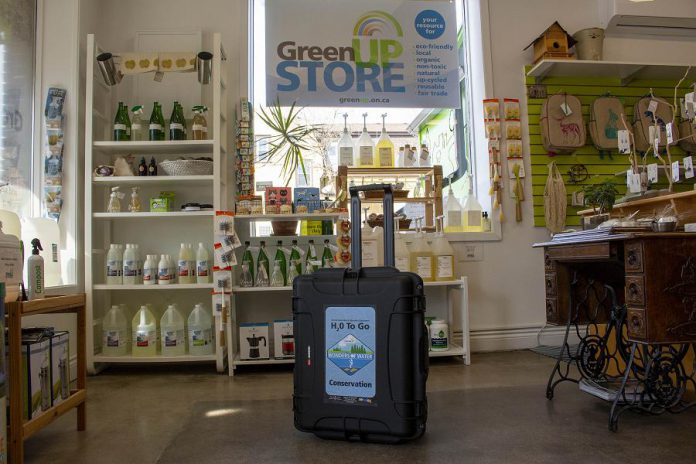 Many of the people who work at GreenUP are also parents of young children. We sympathize with other parents and guardians who are juggling childcare, work, and the uncertainty caused by COVID-19.
We are not here to suggest you should be home schooling, if that's not realistic or healthy for you right now. Instead, we will be sharing a wide range of educational activities over the coming weeks to help guardians find some free time and make this time meaningful and educational for your children.
With that in mind, last Sunday was World Water Day, and you can find activities created by the educators from our Water Programs at www.greenup.on.ca and on social media @PtboGreenUP. (Heads-up: these activities require adult assistance.)
Stability is important right now, and the educators behind these resources will be familiar, reassuring faces for some Peterborough schoolchildren. GreenUP's Matthew Walmsley and Karen O'Krafka have visited many local classrooms recently with GreenUP's Wonders of Water program.
3. Get creative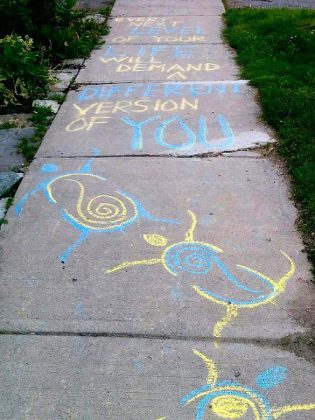 Kristen LaRocque, the coordinator of GreenUP's store and resource centre, points out that making art fills hours and lifts spirits.
On our social media accounts @PtboGreenUP we will be sharing a series of posts about #ArtAtHome. These activities are often easy for adults to set up and then allow children to enjoy with less direct supervision.
In many communities, people are creating colourful hearts to display in their windows. Together we can show neighbours that we are all practising physical distancing and staying at home because we care about each other.
Another way to connect with neighbours around your home is to create temporary, low-impact, and low-waste public art. Consider creating chalk murals on nearby sidewalk or the walls of your home.
Take some inspiration by searching online for Andy Goldsworthy's stunning nature art made from objects found in nature (e.g., stones, sticks, fallen leaves).
Sharing visual art in these ways shows that we care about each other while respecting physical distancing. If you decide to collect natural material for your art, please also be respectful of the habitats that are important for creatures and plants during spring, like areas sheltered from frost under leaf litter and rocks.
GreenUP would love to see what you are up to with these and other activities. Please share your photos, videos, and messages with us on Facebook, Instagram, and Twitter by tagging us @PtboGreenUP. You can also email us at info@greenup.on.ca.
We are all in this together. GreenUP's team is here to make this fight sustainable, healthy, and fun. Go #TeamPtbo and #TeamCanada!