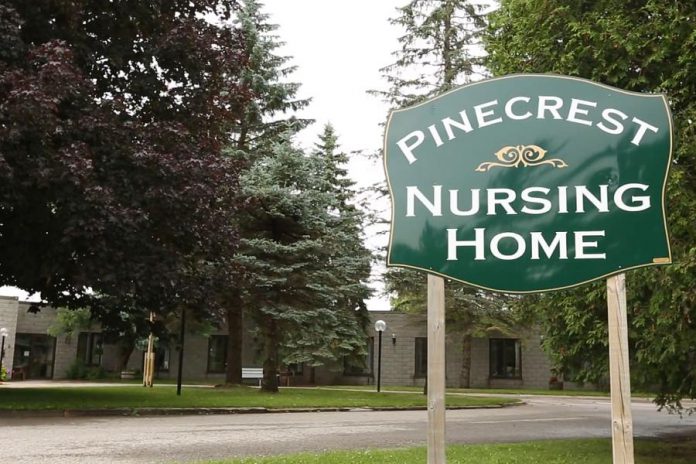 The death toll at Pinecrest Nursing Home in Bobcaygeon has risen to 22, after two more residents passed away on Friday (April 3),
"This is an especially trying time for all of us who are part of the Pinecrest community and we are all affected by this loss," administrator Mary Carr says in a statement.
Families have been informed of the status of their loved ones, Carr says.
The home has sent additional tests to the local health unit, Carr says, and will continue to keep families updated as information becomes available.
As staff at the home continue to provide comfort and care to residents who are ill, the home has increased staffing levels and is are working to add additional supports for its care team.
Processes and measures implemented at the home to help keep residents and the community safe include strict physical distancing of staff working with ill residents as well as those working with healthy residents, wearing full personal protective equipment at all times, and ensuring diligence in all areas of care and in carrying enhanced cleaning techniques.
"Our staff have been astounded by the support from our community," Carr says.
"We are grateful for the kind words, acts of solidarity, and even homemade food and gifts. This support means the world to us as we work to put residents and families first."
"Even one loss in our home leaves a lasting mark on our residents, their families, and our care team and these recent deaths have been felt by the whole community."
Carr also released a video statement updating the community and thanking them for their support.
VIDEO: Pinecrest Nursing Home Statement – April 4, 2020