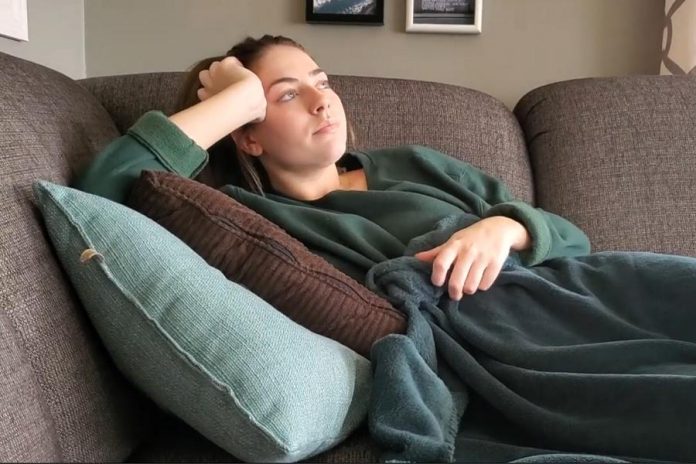 A Selwyn Township family has made creative use of their self-isolation time during the COVID-19 pandemic to create a parody song about … self-isolation.
In a YouTube video, 22-year-old Ashton Kelly sings "Something to Do-ah (The Isolation Song)" to the tune of "Hallelujah" by Leonard Cohen.
The idea came after Ashton's grandfather Peter tagged her when sharing a Facebook video of a dance parody. Ashton and her mom Deborah decided to take it once step further and create an entire song.
"I'm a singer, and Hallelujah is kind of my holy grail of karaoke songs," Ashton tells Brian Kelly in an interview on The Wolf 101.5 FM.
VIDEO: Something to Do-ah (The Isolation Song)

Her stepfather Mark Russell wrote the lyrics in a single morning, Ashton says.
"I was looking to capture the irony that, yeah, we're all stuck inside right now but we've never had more things available to keep us entertained," Mark tells The Wolf. "I also wanted to fill it with pop culture references that were relevant to the isolation period that we're going through, and I wanted to drop some Canadian references in there as well."
Ashton's mom helped tweak some of the lyrics in the rough draft, Mark says, to make sure the references were really current. The song contains clever stanzas such as:
You've binged Tiger King again and again
Did Carole Baskin kill her husband?
I hope you cool cats and kittens
Find something to do-ah
The video also features Ashton's younger brother Isaiah.
"He was a good sport," Ashton tells The Wolf. "He doesn't like to be on camera."
Since being posted on YouTube on Sunday (April 5), the video has almost 5,000 views so far with 127 likes as of the date of this story.