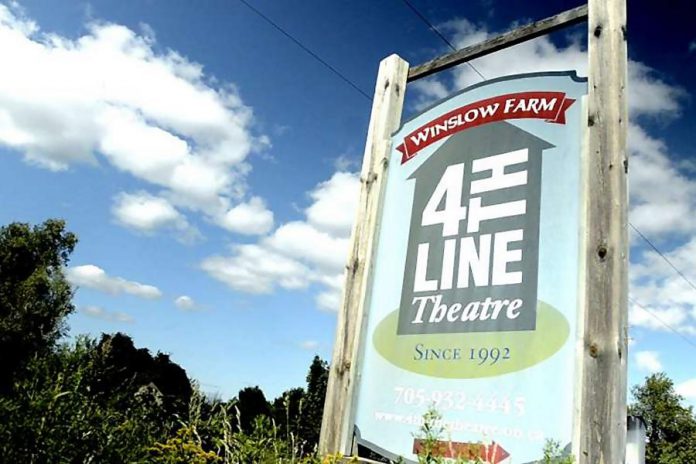 4th Line Theatre, the outdoor theatre company in Millbrook, is postponing the first play of its summer season.
The Great Shadow, written by Alex Poch-Goldin and directed by Deb Williams, was originally set to premiere on Tuesday, June 30th and run through July.
The theatre company's board of directors decided on Monday (April 27) to postpone the show until the 2021 summer season.
"I am devastated to have to tell you this news," writes managing artistic director Kim Blackwell in a letter to supporters. "I am heartsick for all the artists who will be affected by this decision"
"The most important priority of the company is to ensure that everyone who comes to 4th Line Theatre is safe and protected and that the theatre is following all provincial regulations. And that is the framework we used to make this difficult decision."
Poch-Goldin has previously written The Bad Luck Bank Robbers and The Right Road to Pontypool for 4th Line Theatre. The Great Shadow is a comedy set in Trenton, Ontario in the roaring '20s.
Advertisement - story continues below
Blackwell says everyone who has already purchased tickets for The Great Shadow will have a credit in their account for the show's new date in 2021.
No decision has yet been made to postpone the second play in the 2020 summer season, the world premiere of Maja Ardal's Wishful Seeing, scheduled for the month of August. The theatre company's board of directors will make a decision in late May, according to Blackwell.
The postponement of 4th Line Theatre's first production also means the charitable organization no longer has a source of revenue in July. To donate, visit 4thlinetheatre.on.ca.
The story has been updated to correct a misspelling of Alex Poch-Goldin's name.