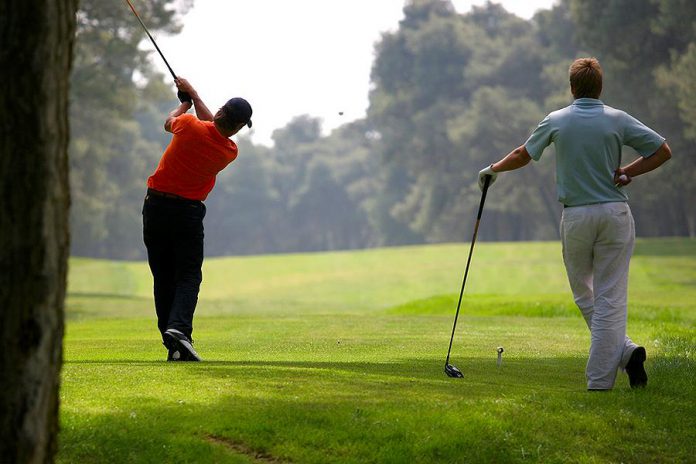 The Ontario government has announced that golf courses, private campgrounds, and marinas are among the businesses that will be allowed to reopen on Saturday (May 16), just in time for the Victoria Day long weekend.
Premier Doug Ford made the announcement at Queen's Park on Thursday afternoon (May 14) along with health minister Christine Elliott, finance minister Rod Phillips, economic development minister Vic Fedeli, and labour minister Monte McNaughton.
"During the last several weeks, the people of Ontario have been called on to make incredible sacrifices to help us stop the spread of COVID-19, including staying home from work, closing down businesses and going without a regular paycheque," Ford said. "However, we are reopening even more of our businesses beginning this long weekend. We are taking a cautious, balanced approach to our economic reopening, to protect the health and safety of everyone."
Advertisement - story continues below
Beginning at 12:01 a.m. on Saturday, May 16th:
Golf courses will be able to open, with clubhouses open only for washrooms and restaurants open only for take-out.
Marinas, boat clubs, and public boat launches may open for recreational use.
Private parks and campgrounds may open to enable preparation for the season and to allow access for trailers and recreational vehicles whose owners have a full-season contract.
Businesses that board animals, such as stables, may allow boarders to visit, care for, or ride their animals.
The government also announced that stage one of Ontario's framework to reopen the economy will begin just after midnight on Tuesday (May 19), when retail stores that are not in shopping malls and have separate street-front entrances can reopen.
These businesses will be required to have measures in place that can enable physical distancing, such as limiting the number of customers in the store at any one time and booking appointments beforehand or on the spot. Clothing retailers will only be able to use fitting rooms with doors, not curtains, to facilitate disinfecting. Retailers would restrict use to every second fitting room at any one time to allow for cleaning after use and ensure physical distancing.
Seasonal businesses and recreational activities for individual or single competitors, including training and sport competitions conducted by a recognized national or provincial sport organization, can resume. This includes indoor and outdoor non-team sport competitions that can be played while maintaining physical distancing and without spectators, such as tennis, track and field, and horse racing.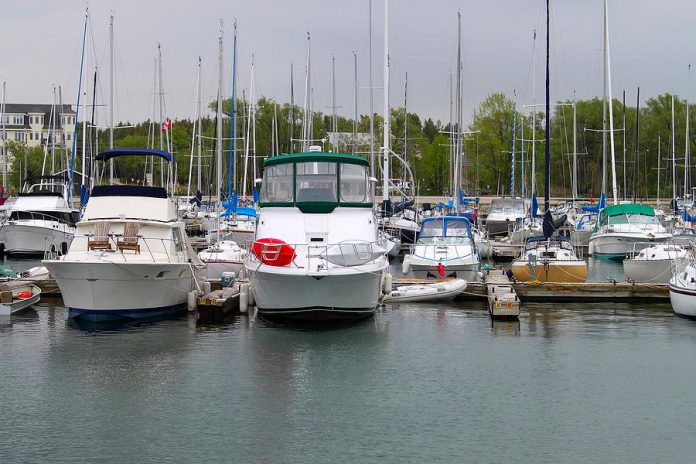 Animal services — specifically pet care services including pet grooming, pet sitting, dog walking, and pet training — can resume. Off-leash dog parks can reopen. Veterinarians can resume all services by appointment.
Indoor and outdoor household services that can follow public health guidelines can also resume business. These include housekeepers, babysitters, cooks, house and window cleaning, and general repairs.
Other businesses that can fully reopen include vehicle dealerships and retailers, as well as office-based media operations that cannot be done remotely (such as film and television studios and video game studios — although filming and other on-site activities requiring the gathering of workers, performers, and others are not allowed under stage one) and general maintenance and repair services (such as appliances).
Libraries can now offer pick-up and delivery.
Advertisement - story continues below
Certain health and medical services can also resume, such as in-person counselling and scheduled surgeries. This is based on the ability to meet the conditions outlined in the framework announced by the Ontario government on May 7th. That framework requires hospitals to have a stable number of COVID-19 cases, a stable supply of personal protective equipment, a stable supply of medications, adequate capacity of inpatient and intensive care unit beds, an adequate capacity of health human resources, and the availability of post-acute care outside the hospital that would be required to support patients after discharge.
Non-essential professional services related to conducting research and experimental development in physical, engineering, and life sciences (such as biotechnology, agriculture and industrial research and development labs) can resume.
Emissions inspection facilities will be allowed to conduct heavy vehicle emissions testing.
Essential construction limits will also be lifted, allowing all construction in Ontario to resume, including land surveyors.
"I want to be clear that businesses should open only if they're ready — I'll repeat that — only if they're ready," Ford said. "We need to keep in mind that all of this is dependent on the numbers. The truth is, we can't fully predict where things will go, so we need to be ready to react if we see a sudden increase in cases. We cannot let our guard down now. We must watch the trends like a hawk."
To support business owners and workers, the Ontario government has launched a website to provide businesses with information on personal protective equipment (PPE) suppliers. The Workplace PPE Supplier Directory has an up-to-date list of Ontario companies and business associations that are ready to supply personal protective equipment.
The government says that Ontario's Chief Medical Officer of Health will closely monitor the situation to advise the government when certain public health restrictions, including adjustments to social gatherings, can be gradually loosened or if they need to be tightened.
In the past two weeks, the Ontario government has already eased restrictions on selected businesses, allowing garden centres and nurseries and hardware and safety supply stores to open and all retail stores with a street entrance to offer curbside pick-up and delivery. Ontario also reopened provincial parks for limited day use only.
The Ontario government will be providing an update on school closures and child care early next week.
PDF: "A Framework for Reopening our Province – Stage 1" – Government of Ontario
A Framework for Reopening our Province - Stage 1 - Government of Ontario

This story has been updated with additional details about the stage one reopening of Ontario's economy.