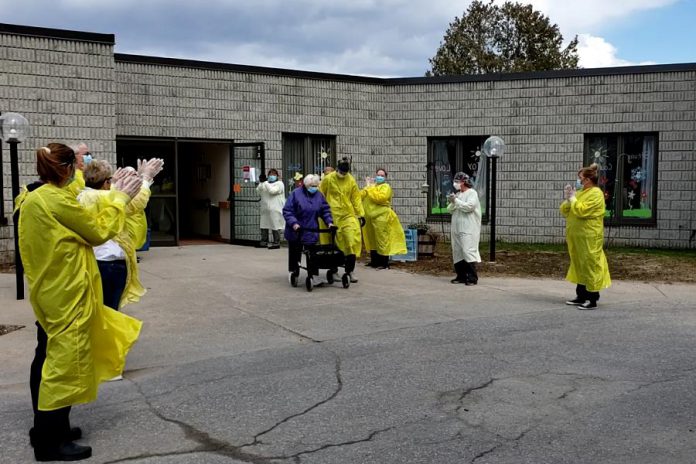 If you'd like to brighten the day of a resident of Pinecrest Nursing Home in Bobcaygeon, you can write them a letter via email.
Pinecrest was recently declared free of COVID-19, after an outbreak was first declared on March 18th. The outbreak, the largest in Ontario at the time, would eventually claim the lives of 28 residents of the home.
According to an update shared on Friday (May 22) by the home's administrator Mary Carr, a member of the Fenelon Falls community has organized the Caring & Connecting Pen Pal Initiative.
Advertisement - story continues below
"This is a letter-sharing group that invites anyone in the community to write letters to Pinecrest residents," Carr writes. "Residents can respond if they wish, but the primary goal is to connect residents with the community and boost spirits with cheerful and uplifting letters."
Some of the residents will receive their first letters this weekend.
"I know that they will appreciate this connection as social distancing measures remain in place following Public Health's ongoing isolation directives," Carr writes.
Carr shares that residents of the home continue to do well, and are enjoying their outdoor walks in the summer-like weather.
She also says a few families have been busy planting flowers in the front gardens of the home for residents to enjoy, and that staff members who were also affected by COVID-19 have been returning to work.
"Our residents are happy to see familiar faces in the home and we are so glad to see our staff recovered and healthy," Carr writes.
If you would like to participate by sending a letter to a Pinecrest resident, email it to activities@pinecrestnh.ca. Carr asks that all letters be sent by email, which will be delivered to the residents in person.