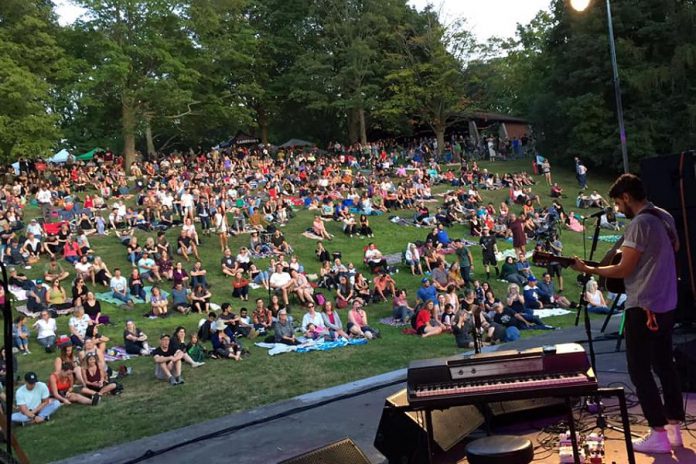 The 31st annual Peterborough Folk Festival has been cancelled due to the COVID-19 pandemic.
The free three-day outdoor music festival was scheduled to take place from August 21 to 23, 2020 at Nicholls Oval Park in Peterborough.
"We wish to express our gratitude to attendees, vendors, sponsors, artists, the whole Peterborough and Kawarthas community, and most of all to the volunteers without their contributions the last 30 festivals would not have been possible," reads a statement from the festival's board.
Advertisement - story continues below
Over the past 30 years, the festival has featured musicians such as Serena Ryder, The Strumbellas, Kathleen Edwards, A Tribe Called Red, Donovan Woods, William Prince, Fred Penner, Sharon and Bram, and many more.
The economic impact of the summer festival, when combined with year-round programming, is estimated at $1.4 million for the city and surrounding area. In 2019, the festival was attended by more than 15,000 people.
"Peterborough Folk Festival is a celebration of music, art, culture, and above all else community," the board writes. "Although our community has been shaken we are resilient. We are eager to share our future plans, as we want to continue the Folk Festival's history of creating community driven positive and equitable space."
VIDEO: Peterborough Folk Festival 2020 – Teaser