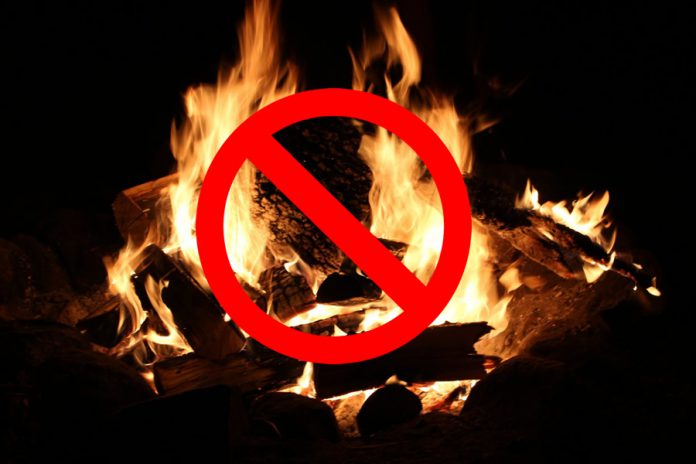 Most townships in Peterborough County have announced either total fire bans or fire restrictions as of Monday (July 6) due to extremely hot and dry conditions.
In North Kawartha, a total fire ban is in place until further notice. Absolutely no fireworks or open-air burning is permitted.
In Asphodel-Norwood, no open-air burning is permitted.
Advertisement - story continues below
In Douro-Dummer, a fire ban is in place, prohibiting all open-air fires including campfires, burn barrels, and fireworks. All open-air burning permits are suspended. Certified gas appliances such as CSA-approved fire tables, bowls, pits, and BBQs are not considered an open-air fire and can be used in accordance with the manufacturer's instructions during the fire ban.
In Otonabee-South Monaghan, no open-air burning is allowed. This does not include a small and confined fire that is used to cook food on a grill, barbeque, or spit and is supervised at all times.
In Selwyn, brush burning or fireworks are not permitted. Small campfires are allowed but all fires must be supervised. No burning is allowed in built-up areas of the township, including Lakefield, Bridgenorth, Woodland Acres, Ennismore, and Young's Point.
In both Cavan Monaghan and Havelock-Belmont-Methuen townships, no open-air burning is permitted except for campfires in the evenings from 7 p.m. until 6 a.m.
On Tuesday (July 7), Trent Lakes issued a ban on all open-air burning until further notice. This ban suspends all approved open-air burning permits and includes burning of clean wood and brush, outdoor campfires, all outdoor wood burning appliances, and fireworks.
This story has been updated to include an announcement from Trent Lakes.