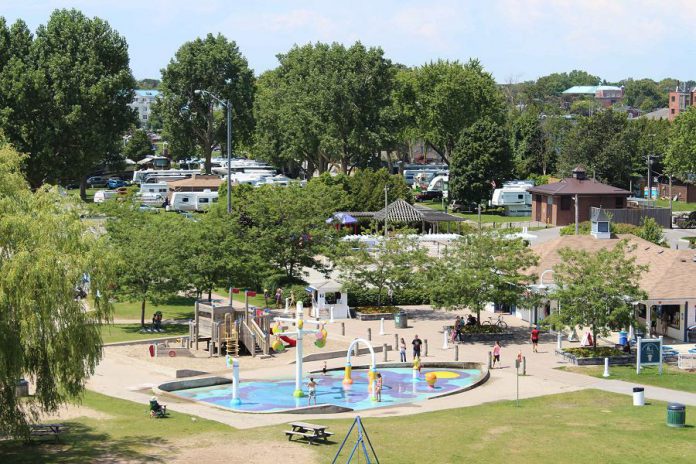 If you're a Cobourg resident looking to beat the heat, you have another option beginning on Friday (July 10).
The splash pad in Victoria Park will reopen to the public at 9 a.m. on Friday, but with new rules and guidelines in place due to the COVID-19 pandemic.
The Victoria Park splash pad will operate seven days a week, Monday to Sunday, from 9 a.m. until 5 p.m. (weather permitting).
Advertisement - content continues below
Staff will ensure the splash pad is thoroughly cleaned and sanitized three times daily and will wear personal protective equipment when required. The splash pad will be closed daily during opening hours between 12 p.m. and 1 p.m. for cleaning.
The splash pad has been fenced off to control and limit the occupancy to a maximum of 10 people at a time. A roped entrance line has been created, and two staff from YMCA Northumberland will be on-site daily to assist splash pad users and ensure rules and procedures are being followed.
To ensure the health and well-being of staff, visitors, and the community, the following strict protocols will be enforced to help reduce the risk and spread of COVID-19:
Do not enter if you suspect you have COVID-19 or if you have any known symptoms.
All users must apply hand sanitizer prior to entering.
A physical distance of two metres must be maintained from other users and staff.
Do not spit or blow your nose in the water spray.
The only equipment allowed in the splash pad are goggles.
splash pad users must enter through the east side and exit on the west side.
Those who fail to adhere to the following rules and procedures will be asked to leave the splash pad immediately.