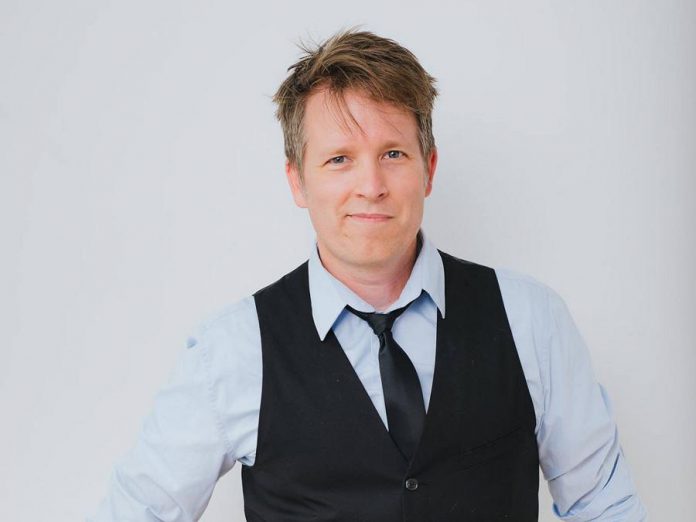 Ray Henderson, the former artistic director of Arbor Theatre in Peterborough, has been arrested and charged with sexual assault and sexual exploitation, according to a media release on Friday (July 10) from Peterborough police.
Police say they received information in June about a sexual assault that occurred in 2013 while Henderson was living in Peterborough and involved in the performing arts community.
It's alleged that, at the time, Henderson sexually assaulted and exploited the female victim, who was under the age of 18 years at the time of the offences.
Police say Henderson was in a position of trust to the victim before and during the alleged offences. They did not identify in which capacity Henderson was working when the alleged offences took place.
On Monday (July 6), a warrant was issued for the arrest of Raymond Frederick Henderson, 49, of Grand River Avenue in Brantford, for two charges of sexual exploitation and one charge of sexual assault.
Henderson turned himself in at the Peterborough Police station on Thursday (July 9), where he was arrested on the warrant.
He was released from custody and is scheduled to appear in court on September 9, 2020.
Henderson was well known in Peterborough's theatre community as an actor and director. He also taught at Fleming College.
In 1995, he began directing for Arbor Theatre and subsequently became its artistic director. He continued to work with the young people's theatre company throughout the 2000s, directing many children's productions.
In 2008, he was involved in the improv show Impros Vs Joes and, the following year, founded the Citiots improv group, which has since disbanded.
In 2018, Henderson left Peterborough. He was most recently working as a sales consultant for an automobile dealership in Brantford.