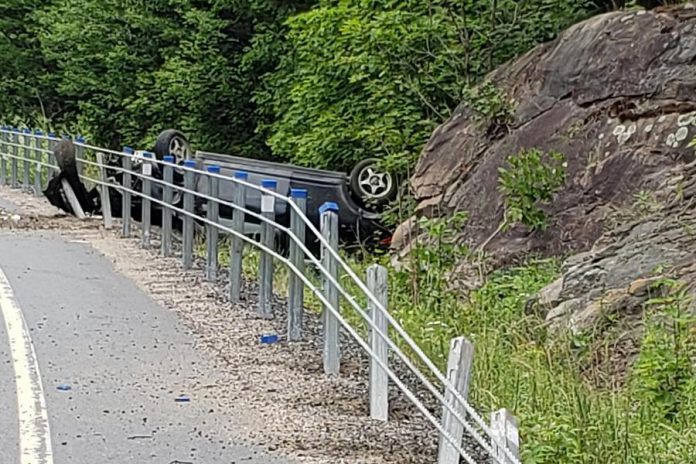 A 59-year-old man is dead following a single-vehicle crash on Highway 118, west of Big East Lake in Minden, on Wednesday morning (July 15).
At around 10:30 a.m., Haliburton Highlands OPP responded to a call of a westbound vehicle that had travelled over the guardrail and rolled over.
The driver, who was the only occupant of the vehicle, was pronounced deceased at the scene.
Advertisement - story continues below
Police have not yet publicly identified the deceased man, but released a photo of the vehicle on social media and have expressed condolences to the man's family and friends.
The Haliburton Highlands OPP, with assistance from Bracebridge OPP, are investigating the accident. All lanes on Highway 118 are blocked and expected to remain closed until Wednesday evening.
Witnesses are asked to call Haliburton Highlands OPP at 1-888-310-1122.