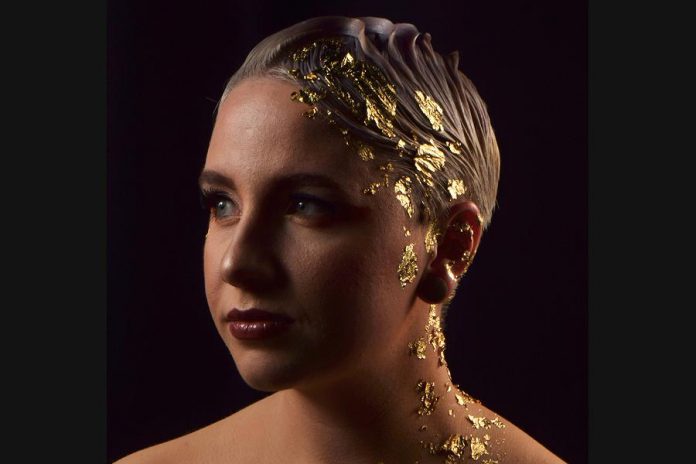 If you've been missing live local music during the pandemic, you'll have a chance to experience it again this Saturday night (September 5), when Peterborough-based singer-songwriter Evangeline Gentle performs at a special livestreamed event from Hamilton to celebrate the vinyl release of their debut full-length album.
After Gentle released their eponymous album in Canada last September on Rae Spoon's label Coax Records, it immediately began to garner critical acclaim. Exclaim! called the full-length album "a triumph" and "highly listenable", with CBC Music heralding Gentle as one of seven "exciting" break-out artists of 2019, with their voice communicating an "aching warmth that comes with knowing hardness and choosing softness instead."
FYI Music described the "purity and expressiveness" of Gentle's voice and said they are "a talent to be watched".
Advertisement - story continues below
The accolades have continued after Sonic Unyon Records released the album internationally on August 21st. FATEA says Gentle's voice is a "rich balance of strength and vulnerability" and calls the album a "rare delight in a crowded marketplace". Great Dark Wonder calls the album "stunning". Red Guitar Music says it's "assured and mature, brimming with the kind of lyrical clarity and songwriting skill that many artists spend a career chasing" and a "significant achievement".
Finnish music site One Chord to Another describes the album as "rich, beautiful and powerful in its vulnerability" and "a treasure". A review by Folk Radio encourages you to listen to their voice and words "and have Gentle on your mind".
Following the album's international release, Gentle was also interviewed by Forbes and by NPR's Scott Simon.
VIDEO: "So It Goes" by Evangeline Gentle

Written over three years, Gentle's 10-track LP was produced by Jim Bryson (Oh Susanna, Kathleen Edwards, Kalle Mattson, The Skydiggers) at his Stittsvile studio Fixed Hinge and mastered by Grammy-nominated Philip Shaw Bova (Bahamas, Feist), with musical support by percussionists Pascal Delaquis and Matt Greco and vocalist Carleigh Aikins.
When the album was released internationally, Gentle also released a lyric video for the track "The Strongest People Have Tender Hearts", directed and edited by Peterborough filmmaker Rob Viscardis. The video includes flashback footage from Gentle's UK tour in early 2020, before the pandemic hit. Viscardis has also worked on Gentle's other music videos (several more have since been released).
In celebration of the album's international release and vinyl version, Gentle will be performing a special online concert on Saturday, September 5th with a full band featuring Peterborough musicians Nick Ferrio on guitar, Derek Bell on bass, and Matt Greco on drums.
VIDEO: "The Strongest People Have Tender Hearts" by Evangeline Gentle

Advertisement - story continues below
Produced by Sonic Unyon in conjunction with Dan Mangan's Side Door Concert, the show begins at 6 p.m. at Mills Hardware in Hamilton, where Gentle and their band will perform live before a small and exclusive audience of friends and family.
For everyone else, access to a live stream of the concert will cost $6. Tickets are available now at sidedooraccess.com/shows/sZ7g700jJTk5i1z0ZqBF.
For more information about Gentle and to buy or stream their album, visit www.evangelinegentlemusic.com.