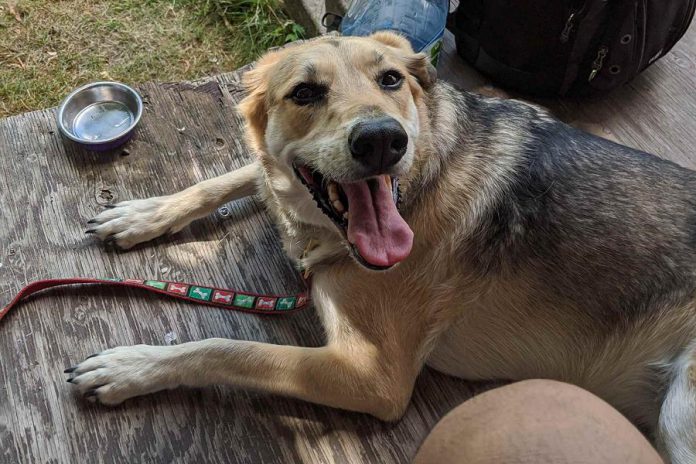 UPDATE Fri Sep 11 7 p.m. – Readers have advised us that Lucy was found running loose on Thursday afternoon. The Peterborough Humane Society was called and picked up the dog. Lucy was reunited with her owners on Friday morning, before the police issued their media release about the dog. Police have been advised of the situation and we will update this story again when they issue an official update.
Original story below.
Peterborough police are seeking the public's help in locating a stolen dog.
Sometime between 1 and 9 p.m. on Thursday (September 10), an unknown person or persons entered a home on Park Street in Peterborough and took a dog.
The dog, named Lucy, is part husky and part hound.
Advertisement - story continues below
Anyone with any information is asked to contact Peterborough Police Service at (705) 876-1122 or Crime Stoppers at 1-800-222-TIPS or online at www.stopcrimehere.ca