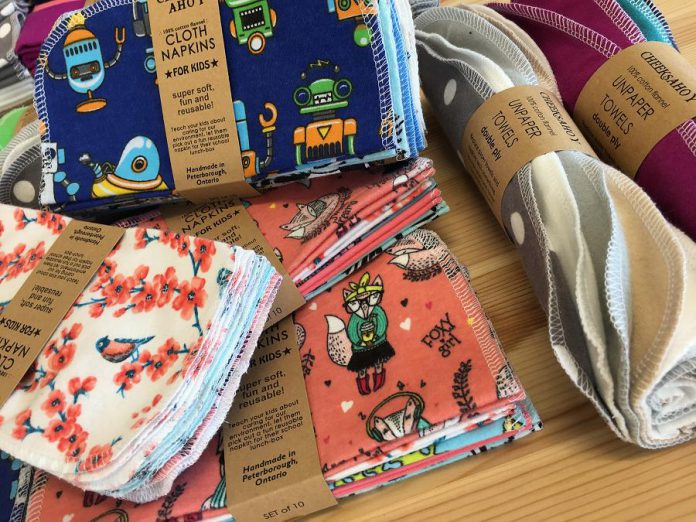 Let's talk trash. Next week (October 19 to 25) is Waste Reduction Week in Canada.
Last week, federal Environment Minister Jonathan Wilkinson announced plans to eliminate single-use plastics by 2022. By 2030, Canada has committed to zero plastic waste.
But our trash does not vanish simply because it's trash. In 2016 alone, 29,000 tonnes of plastic garbage polluted beaches, parks, lakes, and our air — this according to the Draft Science Assessment of Plastic Pollution informing the recent federal announcement.
Advertisement - story continues below
Below you'll find six tips to help you trash talk constructively. These include local resources to reduce waste in your life and support broader waste reduction initiatives in Peterborough, and across Ontario and Canada. I've summarized these from the Waste Reduction Week in Canada website (visit wrwcanada.com to learn more).
Before we look at that list, let's acknowledge that not all waste is created equal.
Apart from the visible tangible waste you deal with every day, there are also the less visible greenhouse gas emissions that we're all responsible for.
The impacts of these emissions, however, are clearly visible. Human-caused climate change is apparent in our daily lives. This past summer was one of the hottest and driest ever in Peterborough: over 30 days above 30°C. The average in the 1990s was 6.3 days above 30°C. The Otonabee Region Conservation Authority declared a low water condition on June 18 and it is still in effect.
We need to take climate action to reduce our waste, both individually and also collectively through bold, informed leadership. If you aren't sure what those programs might be locally, check out GreenUP's Climate Action Resource at greenup.on.ca/climate-action-resource/.
Climate action requires that we disconnect our daily lives and economies from fossil fuels. That action includes, for example, creating bike-friendly infrastructure so residents walk or use bikes instead of cars for trips under 5km. Climate action also includes reducing plastic waste. Plastics are, after all, made from petroleum.
The recent single-use plastic announcement by the federal government gives provinces and municipalities the leadership they need to take aggressive action on the underlying habit of "single use." Whether your groceries come home in plastic or paper single-use bags, you are still participating in an economy of waste.
With that in mind, here is your six-step cheat sheet for breaking those wasteful habits and supporting a shift towards a sustainable economy.
Advertisement - story continues below
1. Draw a circle, not a line
Consider the coffee pod: Canadians use 2.8 million of these every day, and most end up in the garbage.
This is an example of a linear economy: with those coffee pods you can draw a straight line from raw resource, through manufactured product, to the landfill. This linear economy is not sustainable.
In a circular economy, products are designed to ensure we reuse resources by reinvesting them in new products again and again. Instead of a straight line from raw resources to landfills, we draw a circle that reduces resource extraction and waste.
You may think that recycling already draws that circle. Recycling, however, is not quite the same thing as a circular economy. Instead of finding a recycling solution after a product is already designed and bought, in a circular economy we would never design and produce wasteful products like coffee pods to begin with. In a circular economy, the start of product design is planning for the recovery and reuse of materials.
Learn more about the circular economy at wrwcanada.com.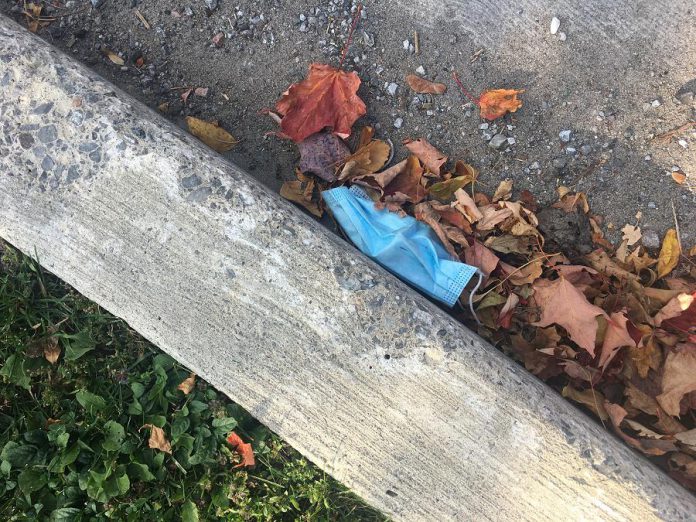 2. Reuse textiles
It takes 2,650 litres of water to produce a single cotton t-shirt. North Americans send about 40 kilograms of clothing per person to landfill each year. Of that, 95 per cent could be reused or recycled. We need to use these resources responsibly.
What can you do? Swap or share, sell, or donate. Watch for opportunities when the local Free Market starts up again (visit opirgptbo.ca/free-market/ for details).
Get creative: DIY upcycle old items into new fashion items. Instead of buying new textile products, support sustainable reuse at places like Talize and Value Village. If you have old clothes that can't be re-worn, consider reaching out to B!KE to see if they can re-purpose these as rags for their shop.
3. Eliminate e-waste
How can you reduce waste from electronics? Repair or refurbish instead of buying new.
Recycle to avoid sending electronics to the landfill.
If you must buy new, look for sustainable, circular approaches to product design.
For e-waste solutions in Peterborough, reach out to our local rebootcanada.ca.
Advertisement - story continues below
4. Pause before plastic
When you see plastic, pause and think.
As discussed above, most plastics are made from petroleum. Avoid products or foods that come with single-use plastic.
For more ideas on how to reduce plastics in your life, check out GreenUP's monthly #ZeroWaste features by subscribing to our e-newsletter. You can also chat with Kristen LaRocque (coordinator at the GreenUP Store and Resource Centre) at kristen.larocque@greenup.on.ca about reducing plastic waste.
5. Plan meals
Did you know about 47 per cent of wasted food in Canada comes from homes? Of the 42,000 tonnes of waste dumped into the Peterborough landfill each year, approximately 5,880 of thatis wasted food. That is 650 garbage truck loads of wasted food!
Avoid "bought & forgot" waste by planning meals before you buy food, eating what you buy, getting creative with leftovers, and composting.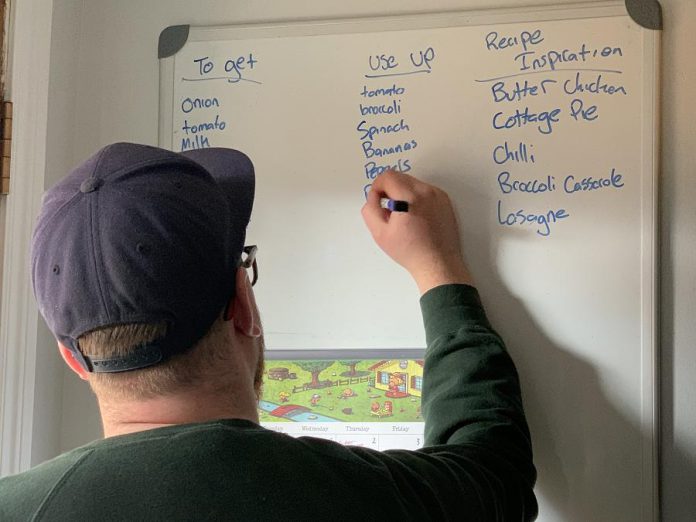 6. Share and repair
Ownership is overrated.
For example, a membership to the Peterborough Tool Library means you can borrow instead of own tools: you'll have more money and space to build neat things. You can also afford a much nicer bike if, instead of having your own shop, you get a membership to B!KE and make use of their shop and amazing tools and expertise.
How else can you share and repair in Peterborough? Advocate for bike and car share programs, and support local swap, repair, and reuse programs like Repair Café Peterborough or Habitat for Humanity Restore.
Consider participating in or creating swap events within your neighbourhood and workplace. Find new life for unwanted or damaged products and textiles.
With a little bit of thought, sharing and repairing can still be done safely by following COVID-19 requirements from Peterborough Public Health. A wasteful linear economy is bad for our health too.
Get ready for Waste Reduction Week, Peterborough. Follow @PtboGreenUP on social media for more tips and to share your own success stories!