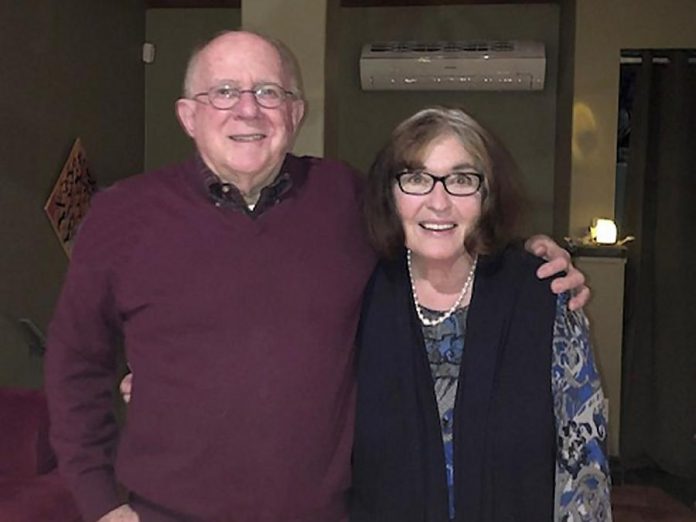 Local philanthropists David and Patricia Morton have donated $50,000 in support of YWCA Women's Centre of Haliburton County Outreach Services.
"We are inspired by the courage of isolated and vulnerable women who are struggling to survive and escape from abuse and violence, and to build a better life for themselves and their children," Patricia Morton says. "We greatly hope that our donation will encourage others to help to support them and the dedicated and great work of the Peterborough Haliburton YWCA."
In a media release announcing the donation, YWCA Peterborough Haliburton says the need for safety and specialized supports that address violence against women has increased steadily since the initial pandemic lockdown this spring, particularly in rural areas.
Advertisement - story continues below
The organization's clinical therapist and transition support workers, who continue to work remotely during the pandemic, are responding to five to 10 women per week reaching out for support.
"Recent trends in the county, with more cottagers opting to stay in the area, have resulted in an increase in calls to our Haliburton County services for information, support, and safety planning," says YWCA executive director, Kim Dolan. "We expect this to continue as the reports of abuse are more serious and complex given the heightened stressors brought on by the pandemic."
YWCA outreach programming in Haliburton County offers clinical therapy and counselling, risk assessment and safety planning, systems navigation and referral, emergency client transportation, court accompaniment, and more.
Advertisement - story continues below
The YWCA Women's Centre of Haliburton County provides a home base for three part-time transition support workers, one full-time clinical therapist, an office coordinator, and an independent family law lawyer who provides information to women.
The Mortons are well-known philanthropists in the Peterborough community, having made generous gifts to organizations including Trent University, Peterborough Humane Society, United Way of Peterborough & District, and the Morton Community Healthcare Centre in Lakefield.
In April, during the height of the first wave of the pandemic, they encouraged the community to donate to the Peterborough Regional Health Centre (PRHC) Foundation by matching donations up to $50,000.