A marked increase in local COVID-19 activity may see the health unit region of Peterborough Public Health moved into the province's yellow "protect" level this Friday (November 20), meaning the implementation of more strengthened public health measures.
The region is currently in the green "prevent" level but, as Medical Officer of Health Dr. Rosana Salvaterra noted during the weekly Peterborough Public Health media briefing held Wednesday (November 18), a recent uptick in the number of positive cases may necessitate a move from green to yellow.
As of 4 p.m. Tuesday (November 17), the Peterborough Public Health region — comprising the city and county of Peterborough and Curve Lake and Hiawatha First Nations — has seen a total of 179 total positive cases, an increase of 15 since just last week. There are a total of 23 active cases, including 18 cases associated with an ongoing outbreak at Fairhaven long-term care home in Peterborough.
Advertisement - story continues below
In addition, the health unit is currently following 32 "close contacts", people at higher risk of contracting the virus due to their contact with an infected person, up from 10 a week ago.
"That's more than three times what we reported last week — it's definitely an indication that COVID activity is increasing in Peterborough," said Dr. Salvaterra, adding this is "the highest weekly increase yet for our region," surpassing the previous one-week increase of 22 cases recorded between March 23 to 29.
"Our weekly case incidence rate has jumped to 14.9 per 100,000 (people), higher than the week before when it was 8.8. Two weeks ago we were at 2.7. When a public health unit's weekly case incidence rate reaches 10 per 100,000, it is one of the key indicators considered to move into the yellow, or protect, level."
According to Dr. Salvaterra, the yellow level "corresponds to a greater degree of restrictions."
"It particularly requires that all (business) owners and operators develop a quite a comprehensive safety plan that has to be in writing and has to be posted. They're being held a greater level of accountability. Greater restrictions, reduced hours of operation, reduced hours for serving alcohol, making reservations rather than dropping in, better documentation and logging of contact — these are all included as part of the measures required under the yellow level designation."
For a list of all the yellow "protect" restrictions, visit https://www.ontario.ca/page/covid-19-response-framework-keeping-ontario-safe-and-open#yellow.
Other health unit regions currently in the yellow "protect" level include Haldimand-Norfolk Health Unit, Huron Perth Public Health, Middlesex-London Health Unit, Simcoe Muskoka District Health Unit, Public Health Sudbury and Districts, Southwestern Public Health, and Windsor-Essex County Health Unit.
To date, a total of 35,650 tests for COVID-19 have been conducted in the Peterborough region, including 400 over the past week.
Advertisement - story continues below
Also present for Wednesday's briefing was Fairhaven executive director Lionel Towns. He said one of four staff members who tested positive for COVID-19 is expected to be cleared come Thursday (November 19) if no symptoms are detected.
"With respect to the residents, we did have one case resolved but, unfortunately, another case was confirmed late last night (Tuesday)," said Towns, adding a number of the positive cases are also expected to be resolved over the next few days.
"This is a virus that I don't believe is very hard to kill but it's easy to spread," he said. "We have roughly 2,100 residents of long-term care and retirement homes in the area and thousands of staff. If everyone puts in that effort to follow distancing and isolation protocols, we can prevent other homes from going through what we've gone through."
Towns also touched on the importance of "best practices" targeted at mitigating the effects of a home outbreak.
"If you have an area that can be turned into an isolation area quickly, that's key. The cohorting of residents and staff is absolutely key. If you have your residents in one spot but you have staff going to other spots in the home, it will spread. Once it (COVID) is in a home, it will spread. You have days where someone may or may not know they've been exposed to it."
"The key is containment," Towns stressed. "If you can box it in by keeping everyone together — residents and staff — you have a better chance of limiting the spread."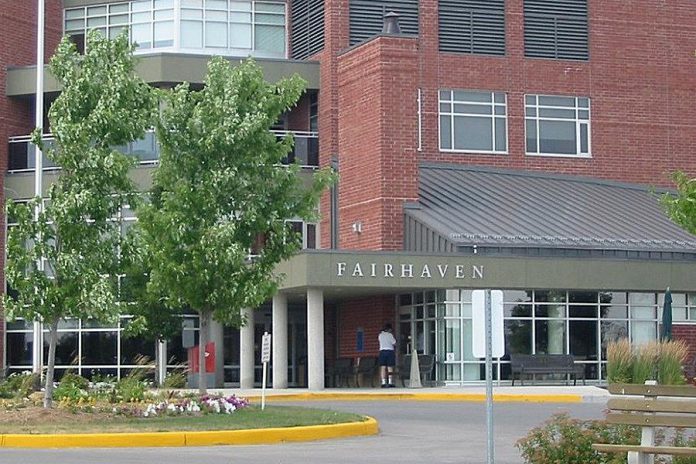 Meanwhile, an interesting development is occurring in Hiawatha where Chief Laurie Carr says access to the popular Old Railroad Stop store and restaurant is being given only to patrons from this region. According to Chief Carr, when the COVID-19 checklist is reviewed with patrons, one of the questions is now be where they are from.
Dr. Salvaterra says the Ontario government is recommending that people stay in their zones and limit their travel.
"At the municipal level, we're actively engaged with our municipal partners examining whether or not we limit municipal services to people living only in the Peterborough area. That's a topic that's under active discussion right now."
Also participating in the media briefing were Peterborough-Kawartha MP Maryam Monsef, Peterborough mayor Diane Therrien, and Selwyn mayor and Board of Health chair Andy Mitchell.