In From The Cold, Peterborough's coolest Christmas concert, is back for its 21st year in December — but with an old-fashioned twist because of the pandemic.
"This year, since you can't come to In From The Cold, we're going to come to you — on the radio," says concert organizer John Hoffman.
"I hope people will gather around the radio much like they did back in the 1930s and '40s, and share our musical memories with us."
"In From The Cold At Home", a two-hour concert featuring favourites from 20 years of In From The Cold, will be broadcast on Trent Radio 92.7 FM at 7 p.m. on Friday, December 11th and Saturday, December 12th and streamed at trentradio.ca.
Advertisement - content continues below
For the past 20 years, In From The Cold has been a live concert at Market Hall Performing Arts Centre in downtown Peterborough over two nights every December, with each concert recorded for a Christmas Day broadcast on Trent Radio. Thanks to the support of sponsors and with musicians generously donating their time, all ticket proceeds have gone to YES Shelter for Youth and Families. Since it was established in 2000, the fundraising concert has raised almost $140,000 for YES.
Due to health and safety concerns caused by the pandemic, a live concert is not possible this year and tickets can't be sold to raise funds for YES. Instead, the radio concert will feature the best of Trent Radio's In From the Cold recordings over the past 20 years.
While the radio concert is of course free of charge, listeners are encouraged to donate directly to the YES Shelter for Youth and Families at canadahelps.org/en/pages/in-from-the-cold-christmas/.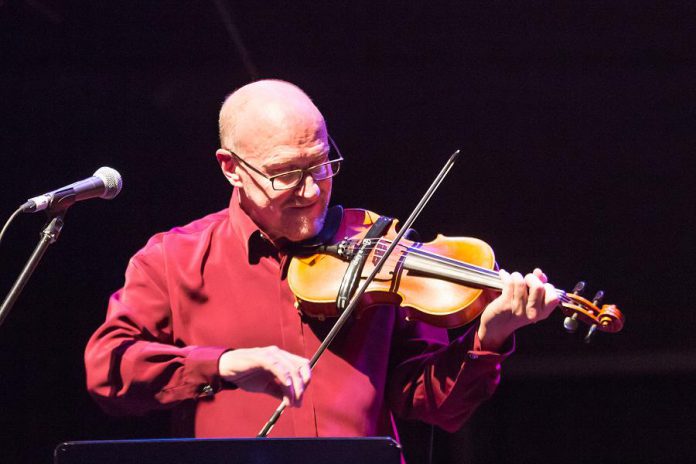 "We hope that, instead of buying a concert ticket, people will make a donation to YES through our special fundraiser on Canada Helps," Hoffman says.
In From the Cold is one of Peterborough's most cherished Christmas concerts, offering an enchanting mix of Celtic-style carols and seasonal songs you won't hear at other concerts, performed by some of Peterborough's top folk and roots musicians.
If you've never been to In From the Cold, watch the short film below and find out why so many people think of this concert as the real start of the Christmas season.
VIDEO: "In From The Cold" by filmmaker Rodney Fuentes (2018)

This year's radio concert will feature highlight performances from the In From The Cold songbook, performed by folk/vocal ensemble Carried Away, Enrique "Roy" Claveer (a.k.a. Curtis Driedger), the Convivio Chorus, fingerstyle guitarist Michael Ketemer, and Celtic harpist Tanah Haney.
Hoffman — who founded the concert 20 years ago along with local roots musicians Susan Newman, Rob Fortin, and Curtis Driedger — says not being able to practice and perform this year feels "sad and odd".
"It's put a big hole in our autumn," Hoffman says. "But thanks to the vision of the late John Muir (of Trent Radio), we have 20 years of recordings we can dip into to make a radio show. There are a lot of great performances there, so we're going to be able to put together a really cool In From The Cold retrospective."
Advertisement - content continues below
Here's a sampling of what you will hear on this year's broadcast:
Christmas carols and seasonal folk songs from Sweden, Ireland, Scotland, England, France, Greece and Spain, presented in In From the Cold's signature Celtic style.
The lush harmonies of Carried Away and the Convivio Chorus, featuring original choral arrangements by Susan Newman and John Hoffman.
Sweet sounds of instruments rarely heard at Christmas concerts: Celtic harp, hammered dulcimer, mandolin, concertina, tin whistle, fiddle, and bouzouki.
Favourite performances of Enriqué "Roy" Claveer and his long-lost "cousins".
Lots of In From the Cold classics, including some almost forgotten gems from the early years.
Here's what a few audience members have said about past From the Cold concerts:
"The two ladies sitting in front of us turned to each other at the end and said 'Now Christmas can begin!' In From the Cold has become such a well-loved tradition for so many!"
"Beautiful decorations and lovely, relaxed folksy music start the holiday on the right foot! Such wonderful talent!"
"Had a great time at the In From The Cold concert last night. The music was excellent, and passionately performed."
"In From the Cold is the start of the real Christmas season."
Concert Sponsors
In From The Cold and the YES Shelter for Youth and Families are grateful for the continued generous support of businesses and organizations in the Peterborough community. The sponsors for this year's radio broadcast are:
Platinum Sponsor
Gold Sponsors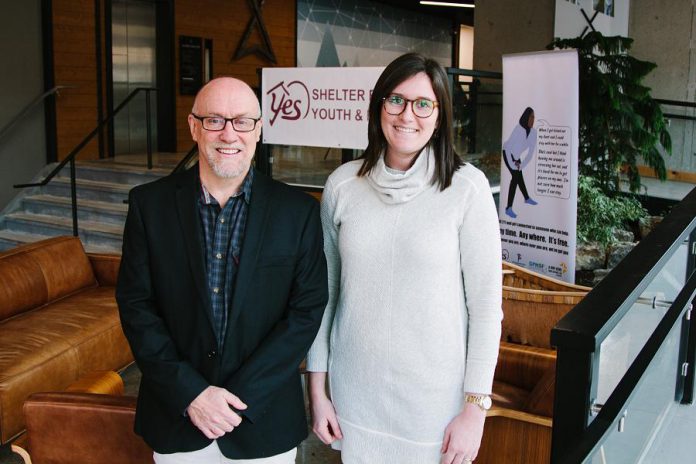 Red Sponsors
Green Sponsors