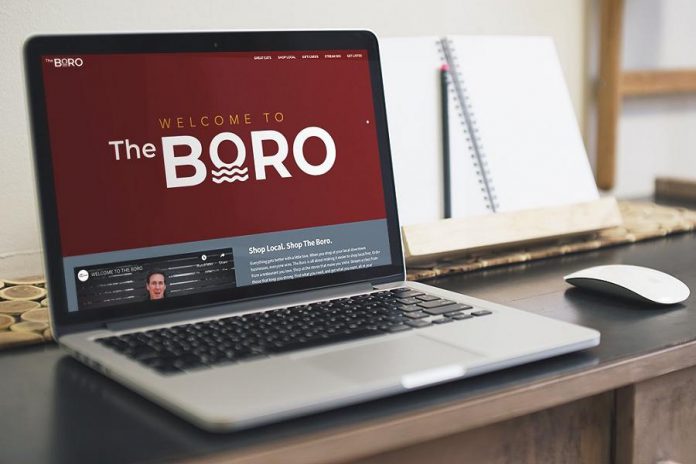 If you want to support locally owned independent businesses in downtown Peterborough this holiday shopping season — but you prefer to shop online or you want to avoid crowds — make sure to check out The Boro at theboro.ca.
An initiative of the Peterborough Downtown Business Improvement Area (DBIA), the website was launched earlier this year and now features more than 140 local shops, restaurants, and services.
"The Boro creates a convenient way for people to shop downtown from the comfort of their homes," says Joel Wiebe, DBIA communications manager. "With the pandemic, even more people are now shopping online. The Boro gives you a central place to shop online locally."
VIDEO: Shop Local, Shop the Boro

You can shop 35,000 items, dine at home with over 1,200 menu options, or choose from more than 100 gift card options.
Gift cards are a great option this year for businesses and organizations that normally hold staff and volunteer parties in downtown Peterborough during the holiday season. Instead of hosting large gatherings at local restaurants, employers can provide their staff and volunteers with gift cards for local restaurants. Gift cards give people the option to dine out (or in) safely over the holidays, while still supporting the downtown restaurants that would normally host large holiday parties.
Whether you choose to support downtown businesses by shopping in person or online at The Boro, more of the money you spend stays in the community — maintaining a vibrant local economy and keeping people employed.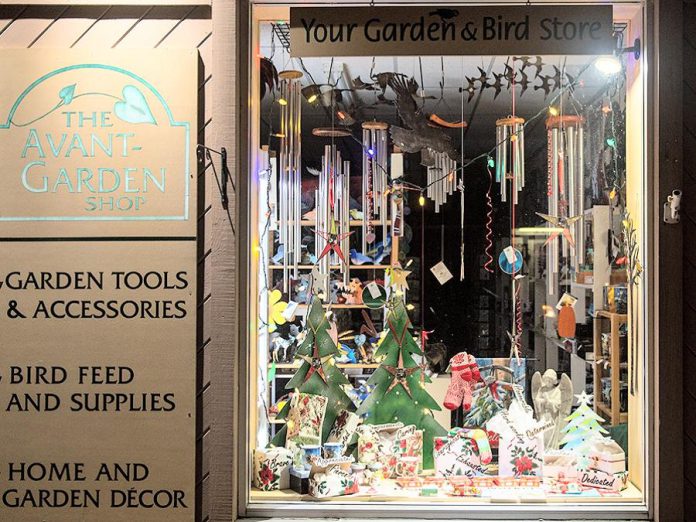 The DBIA is also holding its annual holiday window contest until Saturday, December 5th. Downtown Peterborough businesses are decorating their storefront windows with the theme "Thank you essential workers".
You can check out the window displays when you're doing your holiday shopping downtown (there's free two-hour parking downtown until the end of December) or, if you are shopping online at The Boro, you can see them at downtownptbo.ca/2020-dbia-holiday-window-contest/.
That's also where you can vote for your favourite holiday windows — you can vote for as many as three separate windows, casting one vote every 24 hours until the contest ends. The winning businesses will be announced on Friday, December 11th.
After the contest ends, the DBIA will be selecting five random voters who will each receive $25 in Downtown Dollars gift certificates.
This story was created in partnership with the Peterborough Downtown Business Improvement Area.