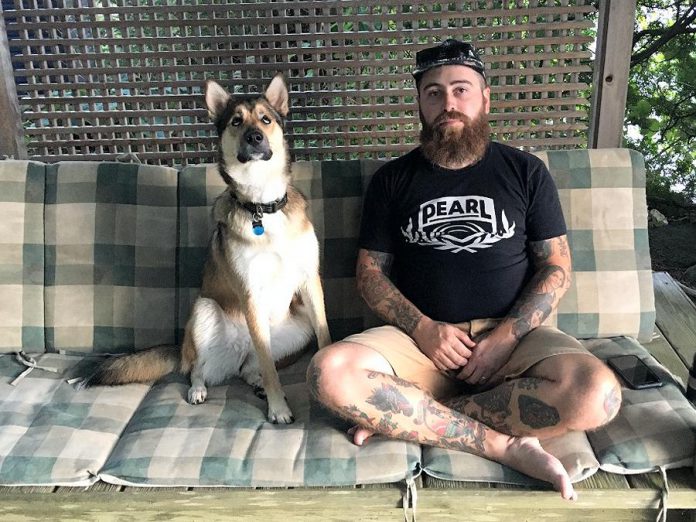 John Lockyer, director and curator of Artspace, is leaving after six years with the non-profit artist-run centre in downtown Peterborough.
The organization's board of directors made the announcement on Tuesday (December 8).
"On behalf of the board of directors, I extend heartfelt thanks to Jon Lockyer for six years of service and dedication, and offer congratulations as he embarks upon a new professional adventure," says Artspace board chair Cyd Hosker.
Advertisement - story continues below
"His welcoming manner, along with his expertise, knowledge, awareness, and genuine love for the arts have enabled Artspace to continue to flourish as one of the region's vital arts organizations," Hosker adds.
Lockyer joined the centre in September 2014 at the age of 29, replacing Fynn Leitch who was hired as curator at the Art Gallery of Peterborough. Since then, Lockyer has become a fixture in the Peterborough's arts and cultural landscape.
Originally from Toronto, Lockyer earned his bachelor of arts in Canadian studies from Trent University in 2008. He began a masters degree at Trent University but returned to Toronto in 2010, finishing a master's degree at the Ontario College of Art and Design in fine art criticism and curatorial practice before returning to Peterborough.
"I've been very grateful for the opportunity to contribute to Artspace's ongoing history, and have cherished the relationships I have formed with the countless individuals I've met and worked with over the last six years," Lockyer says. "It has always been my aim to improve the centre's standing in our community, while putting the needs of artists and their practices at the forefront of the work we've done here."
"While I may be departing from the centre, I will always hold a deep love and appreciation for the centre, and all that I've learned during my time there."
Artspace will begin the process of hiring process a new director and curator in conjunction with Lockyer's departure, with a public job posting expected in early January 2021.