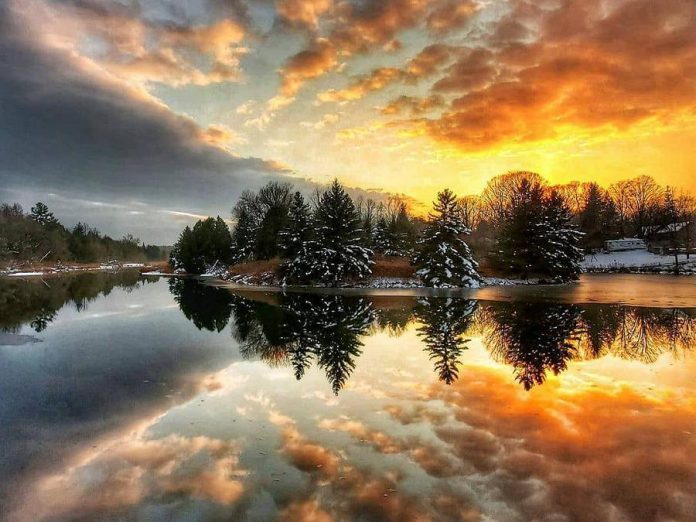 It's no surprise that the month of November in a pandemic year would be full of surprises.
For three weekends in a row, November delivered warm weather — as warm as summer on some days. But we had our share of snow too.
The seasonal mix of our top photos tell the story: it was a month where the images could have been picked from any other time from high summer to deep winter.
Do you want to get on our top photographers list? All you need is an Insta account and to tag us using our hashtag #kawarthanow when posting your photo.
We share photos from across our readership area, which is the five-county area surrounding Peterborough which includes Peterborough, Northumberland, City of Kawartha Lakes, Haliburton, and Hastings (we sneak in the occasional Algonquin Park picture as well, particularly if it's by a Kawartha photographer).
To see our daily shares of photos, follow us on Instagram @kawarthanow and check out our feed's highlight reels for recaps of every month in 2020.
Advertisement - content continues below
#1. Sunset on Millbrook pond by Kirk Hillsley @kirkhillsley
Posted November 28, 2020. 37.9K impressions, 1,336 likes
#2. Early morning fog in Buckhorn by Henry Rozema @hjrozemaphotography
Posted November 19, 2020. 37.5K impressions, 1,575 likes
Advertisement - content continues below
#3. Sunrise on Big Bald Lake by Henry Rozema @hjrozemaphotography
Posted November 7, 2020. 37K impressions, 1,082 likes
#4. Double rainbow over Lower Buckhorn Lake by Memtyme @memtyme
Posted November 16, 2020. 36.1K impressions, 1,187 likes
#5. Snow-covered Silver Bean Cafe in Peterborough by Anna K @ania_kisiala
Posted November 23, 2020. 30.4K impressions, 1,127 likes
#6. Kawartha Highlands Provincial Park by Joe Yusiw @kawartha_joe
Posted November 2, 2020. 22.7K impressions, 882 likes
Advertisement - content continues below
#7. Morning on Big Bald Lake by Gilstorf and Gray @gilstorfandgray
Posted November 5, 2020. 20.7K impressions, 757 likes
#8. Foggy day on Kasshabog Lake by Mike Quigg @_evidence_
Posted November 27, 2020. 18.6K impressions, 743 likes
#9. Ballet of the short-eared owl by Kathryn Frank @_katy.did.it_
Posted November 22, 2020. 18.5K impressions, 600 likes