Peterborough native Brad Brackenridge — recently selected as the 2021 artist in residence at Peterborough's artist-run Artspace — is the type of artist that makes you believe in magic.
Be it his impressive acting range or his skilfully designed puppet creations, Brackenridge's work captivates and enchants his audiences.
Brackenridge is the founder of puppet-based theatre company The Nervous System, which has created and mounted productions for Erring, Artsweek, A Certain Place: The Bernie Martin Festival, and Precarious: Peterborough ArtsWORK Festival among other major festivals.
Advertisement - story continues below
He has also created puppets for notable companies and festivals such as Shaw Festival, Spiel Players, and 4th Line Theatre, to name but a few.
Like many accomplished local artists, Brackenridge cut his teeth at the now-defunct Union Theatre.
"I started acting by taking a 10-part improv course with Rob Winslow [of 4th Line Theatre], which a dear friend encouraged me to take part in," he recalls. "By the end of it, Rob had asked us if we wanted to be in a Brecht play, The Good Woman of Szechwan, at the Union Theatre. It kind of sprung from there."
Since those early days, the actor has appeared in numerous film and theatre productions to critical acclaim — including recognition at the inaugural Peterborough Arts Awards in 2018 as outstanding mid-career theatrical artist.
However, it wasn't until 15 years ago that Brackenridge made his first foray into the art of puppetry by means of an intensive workshop at the Banff Puppet Theatre in Alberta.
"I had always had an interest in puppets and dolls as a young kid but, as an adult, I had nowhere to go to learn about the art form," says Brackenridge. "Banff really was a transformative experience. It was intense — I've never really experienced anything like it. It re-invigorated my artistic practice."
"Since then, puppetry has gained a bit of momentum in and around North America. In Europe, it's just a given that puppetry is a very serious art form because it's been around forever there. It's not just for children's theatre — there's certainly nothing wrong with that — but there are so many possibilities for the art form to explore more adult themes."
Brackenridge's work is a far cry from the Muppets of our childhoods. His puppet creations are soulful, sometimes sorrowful, and always living, breathing characters.
Advertisement - story continues below
His scripts, often based on historical events, weave a tapestry of hope and despair that somehow transcends loss.
"I'm definitely drawn to adult themes, to an expression of myself that can't necessarily be conveyed with straight-up performance," he says.
"Puppetry allowed me to think about shows that I wanted to create in a different way that's not necessarily an acting show — it gives you more control. Puppetry gives you a chance to explore boundaries because you're not limited by size or time or space."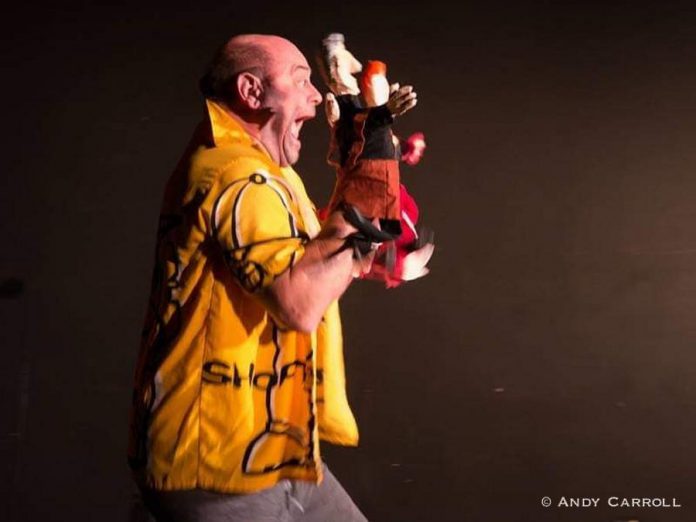 "My first big show [using puppets] was Terror and Erebus," recalls Brackenridge. "It was a huge outdoor show about the Franklin expedition, based on a short prose poem by Gwendolyn MacEwen, which I picked up by accident."
"I remember thinking, 'Wow, this is really cool!' There were multiple characters in it and, instead of asking 50 actors to play those characters, I made them."
Now, thanks to his residency at Artspace, the artist will have the opportunity to create and design many more works of art sure to enchant all who encounter them.
"With this residency, I can experiment and explore," Brackenridge says. "I can make something and see how it works in space and explore the many different ways of working with the objects. It allows me to have 24-hour access to the space and to be able to work on multiple projects at once."
"By having the time and space and freedom for development, it allows artwork to take on a life of its own."
"I'm very humbled and honoured to be accepted — this is an incredible opportunity," says Brackenridge of his residency at Artspace.
Advertisement - story continues below
"After eight months of this pandemic, it really has come at the perfect time to give me a little kick to turn it back on and get to these projects that are in various stages of development," he adds.
The Artspace residency will also allow for community engagement, a welcome respite for the public after eight months of this pandemic limiting our chances to see art.
"I am going to remount a work that I did for the Emergency Festival called Vertep," says Brackenridge. "It was a one-on-one performance that was set up kind of like a confessional. It's something that can be done in a safe way — people can see it by appointment — so I'm looking forward to being able to revisit that work."
"One the greatest things is sharing your work with people who otherwise might not have had access to that kind of art," Brackenridge observes.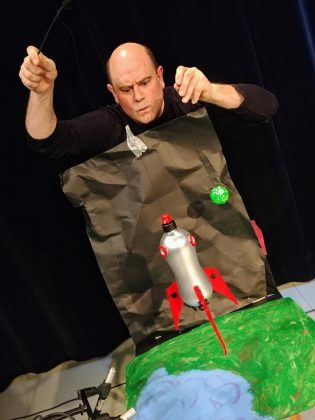 "Being able to witness their discovery in and of itself is such a gift."
This residency has closed the circle, in a sense, for the Peterborough artist who remembers his own moment of discovery at Artspace during his formative years.
"The first time I went to Artspace, it was this wacky gallery and there was this huge foam cactus," recalls Brackenridge.
"I have such vivid memories of seeing that cactus. Now, however many years later, here I am doing a residency in the place that I saw as a young teen. It's pretty mind-blowing."
With any luck, some young teen will stumble upon the magic that Brad Brackenridge will create during his 2021 residency at Artspace and a world of unimagined possibilities will open to them.