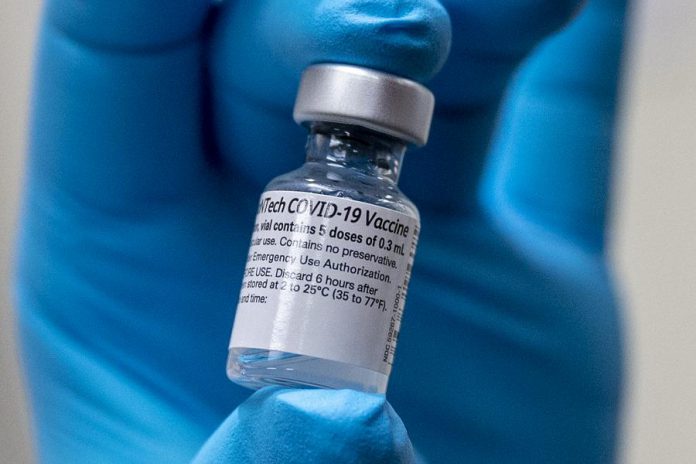 Long-term care residents at eight homes in the Peterborough region will receive their first dose of the Pfizer-BioNTech vaccine by February 15th.
During a media briefing held Tuesday (January 12), Peterborough medical officer of health Dr. Rosana Salvaterra said that, depending on the supply received, the vaccine's first dose may also be administered by that date to home staff and residents' primary caregivers.
If that happens, combined with residents, close to 2,600 doses will be administered.
Advertisement - story continues below
"In order to reach this target of February 15, we are convening our Peterborough inter-agency COVID-19 vaccine planning team," said Dr. Salvaterra.
"We understand that the first vaccine to be delivered to Peterborough will be the Pfizer vaccine, which will taken by mobile teams into our long-term care homes."
"We met with (representatives of) long-term care homes Thursday (January 7). As soon as we receive confirmation of our vaccine delivery date and the supply we can expect, we will ramp up our planning to ensure a high and comprehensive uptake of the vaccine so that our residents are protected."
Once secure, the vaccine will be stored at the Peterborough Regional Health Centre (PRHC) in an ultra-cold freezer already in place — the vaccine must be kept between -80°C and -60°C — with another to soon be added.
"We have not had written confirmation as to when to expect our first shipment of the Pfizer vaccine, or how much to expect, but we were told Sunday (January 10) that all public health units should receive it by February 1," Dr. Salvaterra said.
Long-term care homes, noted Dr. Salvaterra, have been busy attaining signed consent forms from those wanting the vaccine.
Advertisement - story continues below
"We are in phase one (of the vaccine roll-out plan) where we have a very limited supply of vaccine. We're not planning on rolling the vaccine to the community until phase two in the early spring."
Phase two of the vaccine rollout is anticipated to begin in April/May with some five million doses coming to Ontario.
"That's the point that we expect to be doing mass immunization, starting with essential workers and adults by age starting with older adults first, the at-risk population and, by the end of the summer, seeing that opened up to all adults," said Dr. Salvaterra, adding studies are still being done as to "whether or not we can put vaccines into the arms of children."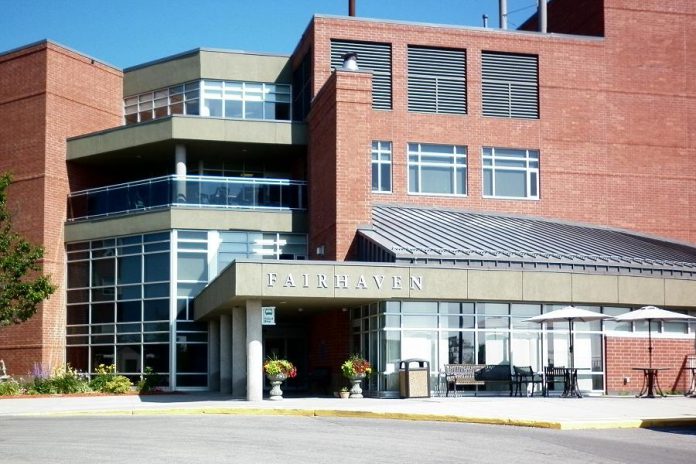 As for retirement homes and other congregate facility residents, Dr. Salvaterra said she'd like to see them vaccinated by February 15 as well, but that process "may have to wait for subsequent shipments of the vaccine."
Confirmation of the pending arrival of the vaccine doses locally is tempered by word that Fairhaven long-term care home in Peterborough is again in outbreak, the result of a staff member testing positive, with test results awaited to determined if there are more cases linked to that positive result. This is the fifth outbreak at the municipally run facility since last September.
Meanwhile, ongoing outbreaks at two local congregate living homes are "stable" with no new cases reported.
Advertisement - story continues below
The overall picture shows that as of Tuesday (January 11), there were 51 active COVID-19 cases in Peterborough city and county, Curve Lake and Hiawatha region, with 144 close contacts of positive cases now being monitored.
Since the pandemic's outbreak, Peterborough Public Health has reported a total of 437 cases of which 381 have been resolved. There have been five COVID-related deaths confirmed. To date, 41,100 residents have been tested.
A clear illustration of the local surge in COVD-19 cases can be seen in a month-to-month comparison. In December 2020, there were 137 confirmed cases reported by Peterborough Public Health. To date in January, there have already been 90 confirmed cases reported.
Also on hand for the briefing were Peterborough-Kawartha MP Maryam Monsef, Peterborough mayor Diane Therrien, Peterborough County warden J. Murray Jones, Hiawatha First Nations chief Laurie Carr, Peterborough Board of Health chair and Selwyn mayor Andy Mitchell, and a representative of Peterborogh-Kawartha MP Dave Smith.
"Moments ago the Government of Canada reached an agreement with Pfizer to procure an additional 20 million doses, bringing Canada's total of secured doses to 80 million," said MP Monsef. "Canada is on track to provide every Canadian who wants the both doses of the vaccine to have it by the end of September."