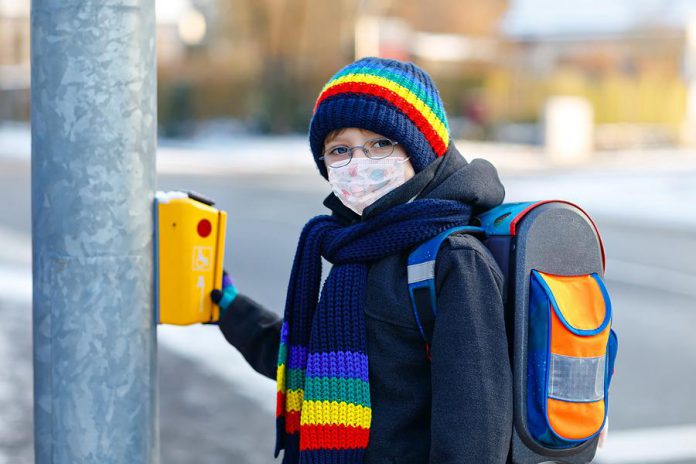 Those looking for an encouraging sign that the local rate of COVID-19 infection is showing improvement need look no further than the decision to reopen local schools on Monday, January 25th.
During a Peterborough Public Health media briefing held Friday (January 22), medical officer of health Dr. Rosana Salvaterra said the decision to reopen local schools was made after consultation with Ontario Medical Officer of Health Dr. David Williams.
"Our weekly incidence rate continues to decline, our testing positivity rate has dropped to 1.1 per cent," said Dr. Salvaterra, adding the data "supports a return to the classroom."
"If the situation in our region changes, we will take appropriate action."
Advertisement - story continues below
Dr. Salvaterra added additional measures will be undertaken to keeps student, teachers, and school staff safe. These include mandatory masking of students in grades 1 to 3, meaning all students from grades 1 to 12 are now required to wear a mask.
"Masks are highly recommended but not mandatory for kindergarten students," added Dr. Salvaterra.
As encouraging as the reopening of schools is, Dr. Salvaterra strongly cautions against people letting down their guard, reminding that the province's stay-at-home order remains in full effect until February 11th.
January, she reminded, has seen the highest number of positive COVID-19 cases locally in one month, at 152 and counting — a significant increase over December's 137 positive cases.
On a sombre note, Dr. Salvaterra confirmed that a 90-year-old community resident "not connected to a congregate living setting or long-term care facility" died Thursday (January 21), bringing to seven the number of local COVID-related deaths since the pandemic's outbreak.
"We don't have certainty of where this person acquired their infection … it's a bit of an unknown for us," said Dr. Salvaterra, adding "We're pursuing additional information to see if we can make a link. We haven't been able to make a link with any certainty."
That said, she pointed out what appears to be a slow but gradual flattening of the curve in the region.
As for outbreaks, a new one involving "a few" patient cases was declared Thursday (January 21) at the Peterborough Regional Health Centre in units A2 and B2, designated for stroke rehabilitation. This is the second outbreak at the hospital, the first being recorded back in early April 2020. At this point, how COVID was transmitted to the patients remains under investigation.
Two other outbreaks are ongoing: one at Regency Retirement in Lakefield, where two resident cases were detected, and the other at Centennial Place Long-Term Care in Millbrook, involving one resident case as well as a staff case. Meanwhile, an ongoing outbreak at Fairhaven long-term care in Peterborough cleared on Thursday (January 21).
Advertisement - story continues below
Overall local COVID-19 numbers show that as of Friday morning (January 22), there were 46 active COVID-19 cases in Peterborough city and county, Curve Lake and Hiawatha region with 80 close contacts of positive cases being monitored.
Since the pandemic's outbreak, Peterborough Public Health has reported a total of 499 cases of which 446 have been resolved. To date, 40,800 residents have been tested.
As for the imminent arrival of vaccines and planned first dose immunization of residents, staff, and essential caregivers at eight long-term care homes in the region, Dr. Salvaterra said that is on track to be done by the self-imposed February 15th deadline.
Also present for Tuesday's briefing were Peterborough-Kawartha MP Maryam Monsef, Peterborough-Kawartha MPP Dave Smith, Peterborough Mayor Diane Therrien, Peterborough County Warden J. Murray Jones, Peterborough Board of Health chair and Selwyn Mayor Andy Mitchell, and Peterborough Police Services Chief Scott Gilbert, who confirmed no new fines have been levied for the violation of COVID-19 protocols since three people ticketed this past weekend.