On March 12, 2020, all public schools in Ontario were closed for the first time because of the pandemic.
By March 15th, two days before Premier Ford had declared a state of emergency in Ontario, the Kawartha Youth Orchestra was already fully up and running online.
To say that is a remarkable achievement would likely be the understatement of the century. It is nothing short of miraculous.
Advertisement - content continues below
In fact, for most of 2020, the Kawartha Youth Orchestra (KYO) was the only youth orchestra in the entire country that was able to continue to their important work.
"We were the only youth orchestra in Canada that carried on," says KYO president Maggie Goldsmith. "We have to commend our board and instructors for their ability and willingness to pivot — to try something very new and very hard."
Though many youth orchestras across the country have now found ways to deliver their programming, albeit in limited capacities, KYO is unique insofar as they are currently the only one rehearsing with their full ensemble.
"We're the only orchestra that we know of that has actually continued in a similar format of orchestra rehearsal — everybody online at one time for an hour and then breaking off into sectionals — in that respect, we're the only ones," says KYO conductor Marilyn Chalk.
VIDEO: A virtual performance during KYO's December festive concert
Rehearsing an orchestra online is difficult work, to say the least, but the faculty, board of directors, and young musicians at KYO have risen to the occasion.
"Of course, music wasn't designed to be online like this so it still has its challenges," Chalk says, "but we're finding ways to incorporate a lot of music ideas, fundamentals, and musicianship within those parameters."
The numerous benefits of musical education for childhood development are well known. Studies show it improves academic and linguistic skills, develops motor skills, teaches collaboration, discipline, patience, and perseverance, and improves self-esteem.
Advertisement - content continues below
Continuing the important work of KYO however, is about so much more than musical training. During a global pandemic, the orchestra offers a lifeline — a creative outlet — for young musicians whose lives have otherwise been turned upside down.
"If nothing else, it continues the sense of community that they have," explains Chalk. "It gives them an opportunity to open up their cases. It gives them a reason to play their instruments, to voice what it is they want to see out of their orchestra for the year."
"Our focus shifted," adds Goldsmith. "We know that we can help kids become excellent musicians but, right now, what we have to do is build that community, keep the kids connected, and give them an opportunity for an artistic outlet. We have to maintain the social aspect of what music is — to continue to have that fun with it."
"A good friend and board member often tells me that what we're doing is showing the kids that there's beauty in the world still," Chalk says. "Even though they can't get together with their friends, and their lives can't go on normally, there's still a lot of beauty in the world. If nothing else, we can show them that — we can remind them that music is a beautiful thing."
The passion and dedication of the KYO board and faculty during the pandemic is a testament to the standard of excellence the organization has set since it was founded in 2002.
Since then, over 600 musicians have studied and performed with various KYO programs, many of whom have gone on to enjoy successful careers as professional musicians.
In fact, KYO alumni Tyler Evans-Knott — a member of Curve Lake First Nation near Peterborough — was featured this past weekend on CBC Indigenous.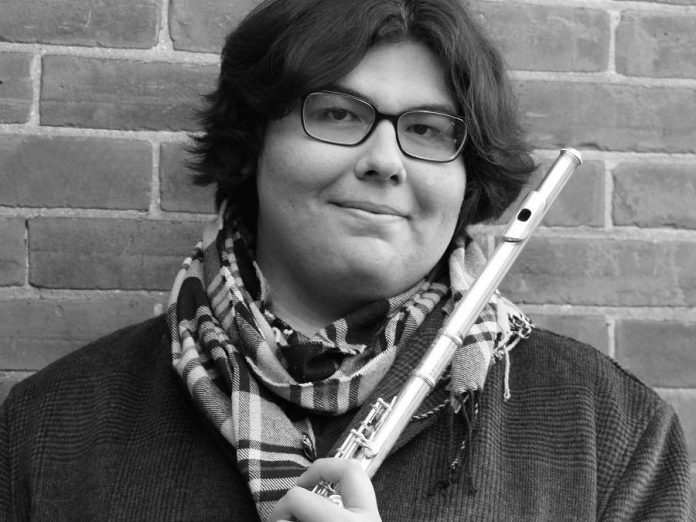 "He's a fantastic success story," says KYO outreach coordinator Ann Millen. "There are so many stories from our alumni detailing how KYO has changed their lives and put them on a trajectory towards a successful career in music."
There are many programs for young musicians, ranging from ages eight to 28 and living within a 150-kilometre radius of Peterborough, to access musical tutelage and performance experience.
Programs include the Kawartha Youth Orchestra, the Junior Kawartha Youth Orchestra, and the Farm Team, which began as a term of endearment for the beginners' orchestra and eventually became the official name.
Advertisement - content continues below
Each program not only aims to cultivate excellence in musicianship by providing youth with the opportunity to learn symphonic music and to perform in an orchestra ensemble, but also to do so without financial limitations.
"We provide instruments for all of our orchestra programs," explains Millen. "They're all provided through donations from the community. It's super important for the success of our program because it makes us accessible to everyone in our community."
Recently, KYO has furthered its commitment to eliminating socio-economic barriers to musical enrichment.
The organization has developed a brand new, fully subsidized after-school program called "Upbeat Downtown", which is slated to launch this autumn for at-risk children ages six to 12 in the city of Peterborough.
With the creation of this new program also comes a new employment opportunity at KYO. The organization has released a call for applications for the position of artistic director, a high-profile leadership position that will oversee all aspects of the orchestra programs and Upbeat Downtown.
"It's going to take a very special individual," says Chalk of the new position. "It's a very unique opportunity to work not only in an orchestral setting, but also to be able to take a fully funded, ready-to-go program like Upbeat and bring a vision to it."
"This is a huge opportunity for someone to bring a vision to this very unique position that we are offering here."
If you or somebody you know would love to bring your vision to carry on KYO's remarkable legacy, visit thekyo.org to learn more about the position and how to apply.
If you want to support the life-changing work the Kawartha Youth Orchestra does for youth in your community, you can get a charitable tax receipt by making a donation at canadahelps.org/en/charities/kawartha-youth-orchestra/.
VIDEO: Kawartha Youth Orchestra 2018 promotional video