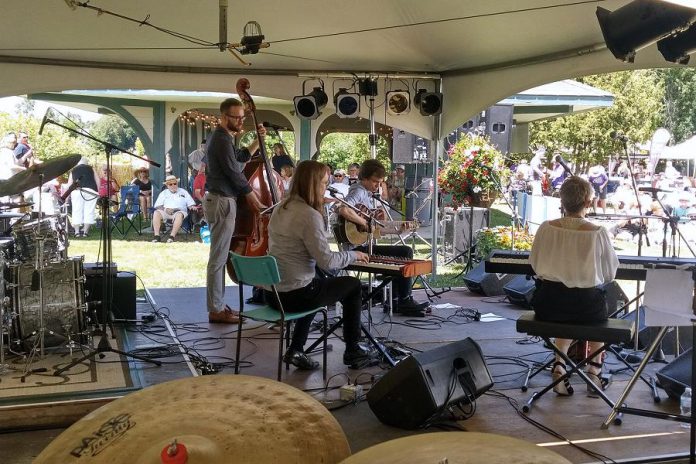 For the second year in a row, the Lakefield Jazz, Art & Craft Festival has been cancelled because of the COVID-19 pandemic.
This is likely the first of many summer festivals and large-crowd events to be cancelled. While COVID-19 vaccines are now being distributed to higher-risk populations, most of the general population won't begin receiving vaccinations until August 2021 according to the Ontario government's vaccine distribution plan.
"With the uncertainty of hosting events, the Lakefield Jazz, Art & Craft Festival Committee, in consultation with Selwyn Township staff, have decided to cancel the 2021 Lakefield Jazz, Art & Craft Festival," reads a media release from the Township of Selwyn.
Advertisement - story continues below
The 2021 festival was originally scheduled for Saturday, July 3rd. Although the festival takes place outdoors at Isabel Morris Park beside the Otonabee River, it draws crowds to enjoy the musical acts, artisans, and food vendors.
The festival will return in the summer of 2022, organizers say.
Despite the festival's cancellation, organizers add they hope to host an outdoor concert later in the summer.