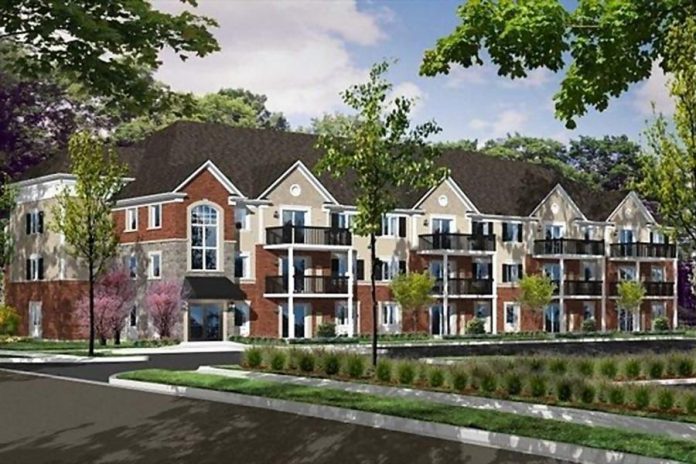 The federal government is providing $8.5 million in financing for Parkview Homes to complete an affordable housing project in Peterborough.
During a virtual media briefing on Friday (February 5), Peterborough-Kawartha MP Maryam Monsef announced the financing would be used for a three-storey, 27-rental-unit building currently being constructed at 888 Whitefield Drive in Peterborough.
"Today's announcement means more than $30 million has been invested by the Government of Canada to renovate, subsidize, and build 1,600 housing units in Peterborough-Kawartha," Monesf said.
Parkview Homes, one of the largest residential homebuilders in the Peterborough area, is receiving the financing through federal government's Rental Construction Financing initiative, delivered by Canada Mortgage and Housing Corporation.
The Whitfield Drive development will be energy efficient and will consist of a mix of one, two, and three-bedroom rental units. Three of the units will have a universal design to ensure accessibility.
The initial rental cost for all of the units will fall below a third of Peterborough's median income.
Advertisement - story continues below
As part of the Parkview Home's commitment in borrowing the federal funds, six units will remain at this cost for 11 years, with the cost for an additional 11 units remaining at a third of Peterborough's median income.
"Housing affordability is a top priority to Parkview Homes and we achieve this objective by building housing at all levels of affordability, from small to family-sized homes within the Peterborough community," said Paul Dietrich, owner of Parkview Homes.
Construction on the Whitefield Drive development began in July 2019, with "substantial completion expected soon" according to a media release from the federal government.