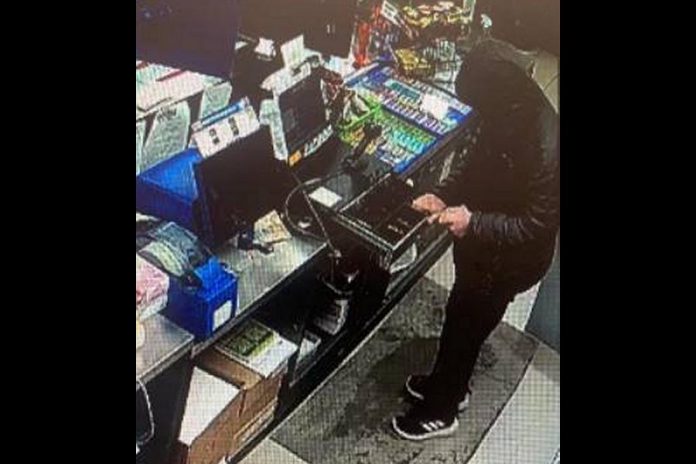 Kawartha Lakes police are seeking a suspect in the robbery of a business on William Street North in Lindsay on Monday (February 22).
Police report a lone suspect entered the store at 6:23 a.m., approached the counter, and passed a note to the employee demanding money.
The suspect then went behind the counter and removed a quantity of cash before leaving the store.
Advertisement - story continues below
The suspect is described as a white male between 25 and 30 years of age with a tall and thin build, wearing a dark grey hooded jacket, black scarf face covering, black pants, and black-and-white striped shoes.
Anyone with information about this incident is asked to call the Kawartha Lakes Police Service at 705-324-5252.
If you prefer to remain anonymous, you can contact Crime Stoppers at 1-800-222-TIPS (8477) or online at www.khcrimestoppers.com.