Pandemic willing, Globus Theatre at Lakeview Arts Barn in Bobcaygeon has announced it is proceeding with a summer season, extended by an additional four weeks to accommodate the reduced audience capacity limits of COVID-19.
The non-profit theatre company's summer season — planned to begin on Thursday, May 20th and conclude on Saturday, September 4th — includes two staged readings, four plays, and two musical shows. All productions will have COVID-19 health and safety measures in place, including additional spacing between patrons.
Of course, whether the indoor summer season begins on May 20th as planned depends on what happens with the pandemic over the six weeks. If the province is no longer in shutdown and the City of Kawartha Lakes moves back into anything other than the 'Red-Control' or 'Grey-Lockdown' levels of Ontario's COVID-19 response framework, indoor events can proceed with a maximum of 50 people.
Advertisement - story continues below
"Great consideration was afforded to what we could produce safely," says Globus Theatre's artistic director Sarah Quick, pointing to the theatre company's abbreviated season in 2020 as an "excellent learning experience as to how best to provide quality entertainment in a safe setting."
"We are continuing with our limited audiences of 50," Quick adds. "This means that even if allowed to open to higher numbers as the summer progresses, we will not. You can be assured that you will be distanced from your fellow theatre lovers regardless of a loosening in restrictions."
The first show of the season is scheduled for May 20th, when Ellen Denny will present a staged reading of her new play Pleasureville, about a woman who moves from the city to a small town and opens a sex shop. Denny is the co-creator of february: a love story, which debuted outdoors at the Lakeview Arts Barn this past February.
The first full production of the season would take place from May 25th to June 5th, when audience favourite Leisa Way and her Wayward Wind Band return to the Lakeview Arts Barn with Early Morning Rain: The Legend of Gordon Lightfoot, a concert celebrating the hits of one of Canada's greatest singer-songwriters.
On June 11th and 12th, Armon Ghaeinizadeh and Justine Christensen deliver a staged reading of Broken Glass, a modern reimagining of Tennessee William's The Glass Menagerie with live musical accompaniment.
From June 16th to July 3rd, Globus Theatre presents a play by audience favourite Norm Foster. Here on the Flight Path, starring Sarah Quick and Globus' artistic producer James Barrett, has been described as Foster's funniest play. It follows John Cummings who, over the course of three years, has three very different women as neighbours. As he interacts with them on the balcony of his apartment, each has a unique impact on his life.
Advertisement - story continues below
From July 6th to July 17th, Victor Pokinko and Matt Pilipiak reprise their roles from the award-winning Three Men in a Boat, which was performed at the Lakeview Arts Barn in July 2015, in the hilarious sequel Three Men on a Bike. Pokinko and Pilipiak, this time joined by David Difrancesco, play three upper-middle class gentlemen who get caught up in the great European bicycling craze at the end of the 19th century.
From July 21st to August 7th, Globus switches gears from comedy to murder mystery with the original production The Great Cottage Catastrophe. In the idyllic town of "Doncaygeon", a hot cottage country real estate market results in bidding wars &mash; and murder. In this interactive play, audience members help solve the whodunit.
From August 11th to 28th, Globus remounts the audience favourite Shirley Valentine by Willy Russell, starring Sarah Quick as the lovable Brit in the hopeful and inspiration show.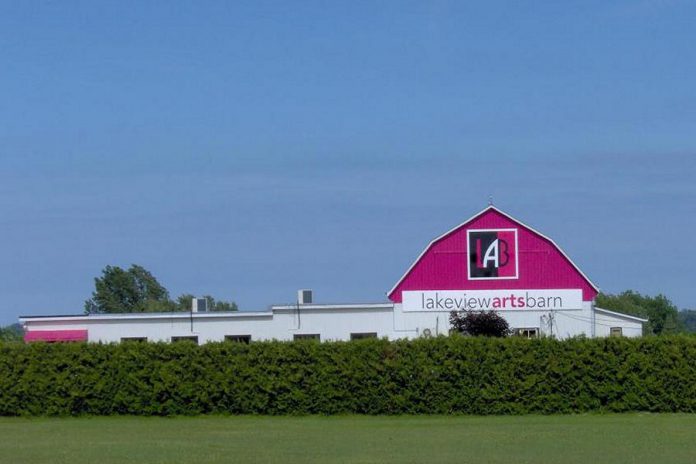 The summer season closes with Gabs Sings Babs, featuring award-winning stage and cabaret performer Gabi Epstein sharing her own journey of self-discovery through reimagined versions of her idol Barbra Streisand's greatest hits. The production runs from September 1st to September 4th.
Tickets will go on sale for donors on Tuesday, April 6th, and for the general public on Thursday, April 6th. Tickets can be booked by calling the box office at 705-738-2037.
Dinner and lunch are available for selected performances; visit lakeviewartsbarn.com/globus-current-season for details.