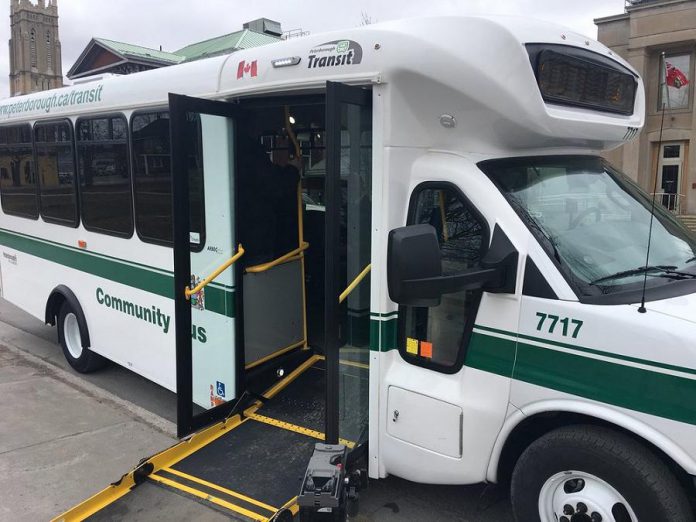 The Link, a new rural transportation service connecting Selwyn Township and Curve Lake First Nation to Peterborough, launches next Monday (May 3) — and rides are free for the entire month of May.
The Link is a pilot project of Selwyn Township, Curve Lake First Nation, Community Care Peterborough, and the City of Peterborough, funded with a $1.48-million grant under the Ontario government's Community Transportation Grant program.
With 15-passenger buses operated by Peterborough Transit, The Link will provide access to and from major hubs within Selwyn Township and Curve Lake First Nation with connections to the Peterborough Transit system at Trent University.
Advertisement - content continues below
There are two routes: Route 31 runs between Peterborough, Lakefield, and Curve Lake First Nation, and Route 32 runs between Peterborough, Bridgenorth, and Ennismore. While all buses used by the system are full accessible, not all bus stops are fully accessible.
The Link passes and fares include a single transfer to Peterborough Transit, good for 90 minutes. At Trent University, The Link passengers can connect with four different Peterborough Transit routes (Route 2 Chemong, Route 3 Park, Route 6 Sherbrooke, and Route 8 Monaghan).
The free service during the month of May includes a one-time transfer, if required, to a Peterborough Transit trip. Beginning in June, you can ride The Link by purchasing a two-ride bus pass for $15, a 10-ride buss pass for $50, or a monthly pass for $150. Customers can also purchase a single ride cash fare for $8 (coins only, no bills accepted).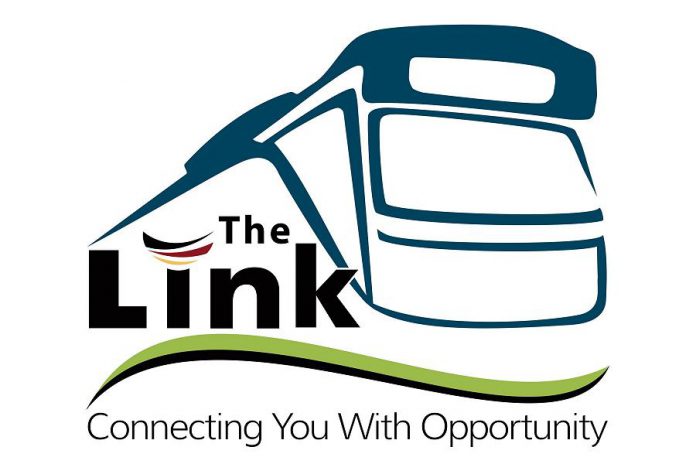 As with Peterborough Transit, face coverings are mandatory on The Link buses.
For more information about The Link, including routes, bus stops (including accessible stops), schedules, and fares, visit selwyntownship.ca/thelink.
To help promote the new service, Selwyn Township is also launching a 'Spot the Bus' social media contest, where you can win one of three free 10-ride bus passes for The Link. Each pass is a value of $50.
To enter, take a selfie of yourself on the bus, with the bus, or just a photo of the bus running along The Link transit routes. Post the photo on Facebook, Instagram, or Twitter with the hashtag #RideTheLink and tag @selwyntownship, and comment with your photo on Selwyn Township's 'Spot the Bus' contest posts on social media.