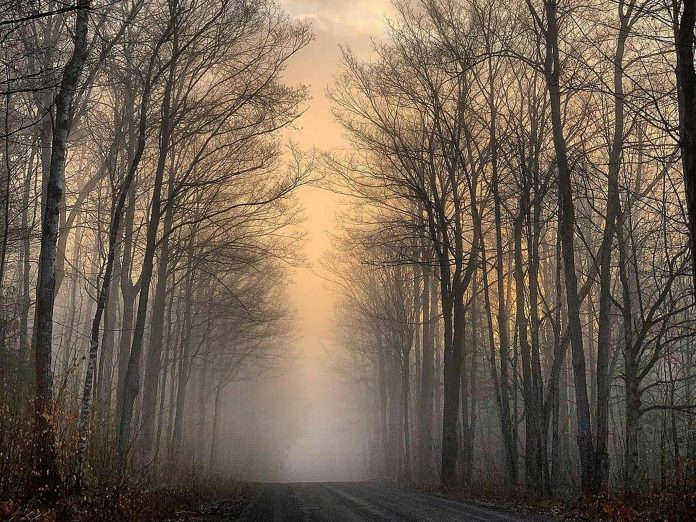 April is my favourite month, second to none. I'm biased because it's my birthday month, but I think it's more about the return of spring, new growth, and a promise of a new year.
For me it is the new year and there are so many reasons to love this month. April rain is a promise of the lush summer to come. The wildlife returns. The spring melt is a reminder that winter does indeed pass, eventually. When April is here, there is hope.
I hope that you enjoy our April photographs as much as I have enjoyed posting them. As always, we are grateful to our local photographers for allowing us to post and share their work.
Do you want to get on our top photographers list? All you need is an Insta account and to tag us using our hashtag #kawarthanow when posting your photo.
We share photos from across our readership area, which is the five-county area surrounding Peterborough which includes Peterborough, Northumberland, City of Kawartha Lakes, Haliburton, and Hastings (we sneak in the occasional Algonquin Park picture as well, particularly if it's by a Kawartha photographer).
To see our daily shares of photos, follow us on Instagram @kawarthanow and check out our feed's highlight reels for recaps of every month in 2021.
Advertisement - story continues below
#1. Misty country backroad in Selwyn Township by Memtyme @memtyme
Posted April 16, 2021. 13.6K impressions, 1,152 likes
#2. Kawartha Lakes island sunrise by Fred Thornhill @kawarthavisions
Posted April 24, 2021. 12.8K impressions, 887 likes
Advertisement - story continues below
#3. Great Blue Heron by Brian Parypa @bparypa73
Posted April 28, 2021. 11.3K impressions, 931 likes
#4. Red sky at night in Millbrook by Kirk Hillsley @kirkhillsley
Posted April 19, 2021. 11.1K impressions, 894 likes
#5. Bobcaygeon sunrise by Andrea McClure @andrea_mcclure
Posted April 12, 2021. 10.1K impressions, 803 likes
#6. Easter Sunday sunrise over Pigeon Lake by Andrea McClure @andrea_mcclure
Posted April 5, 2021. 9.9K impressions, 764 likes
Advertisement - story continues below
#7. Burleigh Falls by Liv Photography @live_e_van_art
Posted April 18, 2021. 9.9K impressions, 710 likes
#8. Spring melt at Burleigh Falls by Robert A. Metcalfe @robert.a.metcalfe
Posted April 6, 2021. 9.8K impressions, 660 likes
#9. Springtime in Peterborough by Tim Haan @tim.haan.photography
Posted April 22, 2021. 9.6K impressions, 783 likes