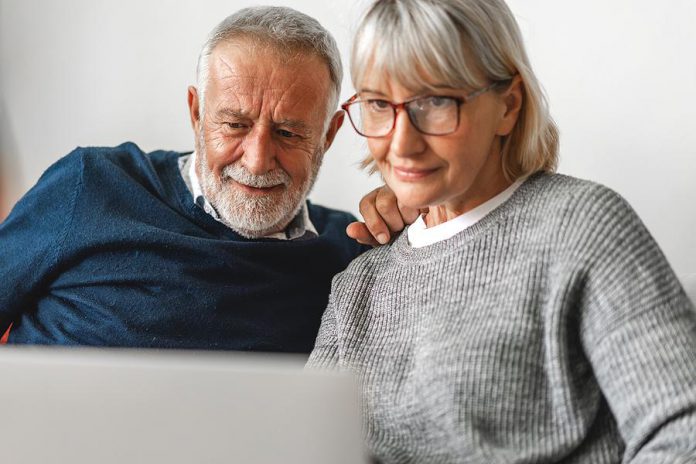 The Peterborough Chamber of Commerce's annual Seniors Showcase, the region's largest seniors-focused event, is back for 2021.
Normally held for a single day in June at the Peterborough Sport and Wellness Centre, the virtual Seniors Showcase has expanded to the entire month of June with a series of free workshops, exhibitor presentations, not-for-profit showcases, and a panel discussion.
This year's virtual Seniors Showcase, held in partnership with Age Friendly Peterborough, will be hosted on the Peterborough Chamber of Commerce's website at peterboroughchamber.ca/seniors-showcase and on the Chamber's Facebook, Twitter, and Instagram accounts.
"This year's event will feature all of the informative and engaging elements of our annual trade show event, now accessible all month long," says Stuart Harrison, president and CEO of the Peterborough Chamber of Commerce. "It will be a one-stop shop for products, services, and education for seniors and their families."
Beginning on Tuesday, June 1st, the Chamber will be posting a series of free videos, available for streaming on demand.
These will include exhibitor presentations on shopping, healthcare, finances, recreation, and more.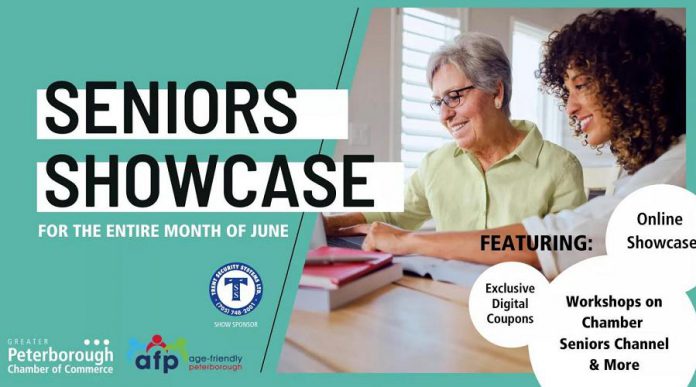 Nine virtual workshops will also be available on topics of special interest to seniors, including "Dealing with Isolation", "How Well Do You Know Dementia?", "211, Who Can Help – Connecting You to Your Community", "Nutrition: Eat Well Age Well", "Decluttering Tips and Tricks", "The Grass is Greener – Lawn Maintenance ", "Yoga + Mindful Movement", "New Rules for Estates and Executors in Ontario?", and "Understanding Consent and Capacity".
Fifteen not-for-profit exhibitors will also be showcased during the month-long Seniors Showcase.
As a taste of the virtual Seniors Showcase, a 45-minute virtual panel discussion on transit called "Getting You from A to B" is already available for streaming at peterboroughchamber.ca/seniors-showcase.
Facilitated by Jayne Culbert of Age Friendly Peterborough, panellists include Laurie Stratton and Robin St. Pierre of Peterborough Transit, Anna Currier of Selwyn Township, Catherine Pink of Community Care Peterborough, and Sue Sauve of the City of Peterborough.
The 2021 Seniors Showcase is sponsored by Trent Security (show sponsor), Living Well Home Medical Equipment (workshop sponsor), Freq 90.5 and Oldies 96.7 (exhibitor sponsors), Peterborough Disability Tax Services (exhibit sponsor), and The Gardens of Peterborough (community sponsor).
: To register as an exhibitor or for the not-for-profit showcases or for sponsorship opportunities, email Tiffany Arcari at tiffany@peterboroughchamber.ca.
This story was created in partnership with the Greater Peterborough Chamber of Commerce.