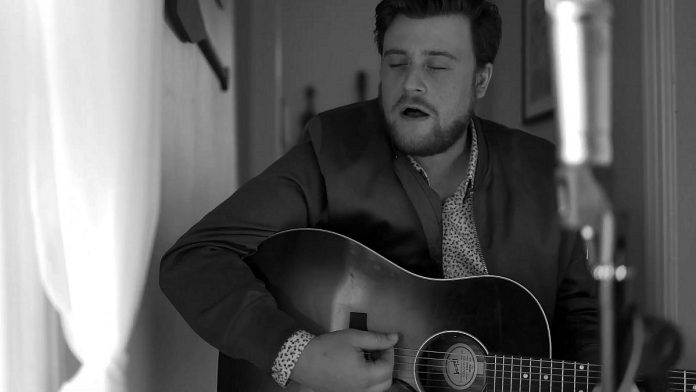 As first envisioned, the opportunity afforded by the Don Skuce Memorial Music Collective in Peterborough would see one winning original song submission recorded locally by James McKenty before being mixed and mastered by Grammy award-winning producer and musician Greg Wells.
But something wonderful, albeit predictable, happened on the way to Wells' Rocket Carousel Studio in Los Angeles — the Peterborough native got wholly caught up in the spirit of the collective's mission and now, for a second time, not one but three submissions will receive his full attention.
"That's an extension of Don's own generosity," says longtime Peterborough musician John Crown of Wells' desire to work his recording studio magic to the benefit of three local songwriters. "The song that the judges picked, that's the winner, but Greg decided to add to that. He's busier now than he's ever been but he's really into it. His position is 'These are all great songs, so why not just do them?'"
Advertisement - story continues below
As adjudicated by the collective's five-member board, Crown among them, the winning entries from the second round of the contest are as follows:
'Piece Of Mind' by Dylan Ireland
'The Tundra Wind' by Jean Claude Pigeon
'Phantom' by Mothboy
Once mixed and mastered by Wells, all three songs will remain the property of the artists.
It was last summer that Wells began his search for a meaningful way to honour Skuce, the longtime owner of Ed's Music Workshop in Peterborough and highly reputed guitar luthier who died in June 2018 at age 66 after a long battle with cancer.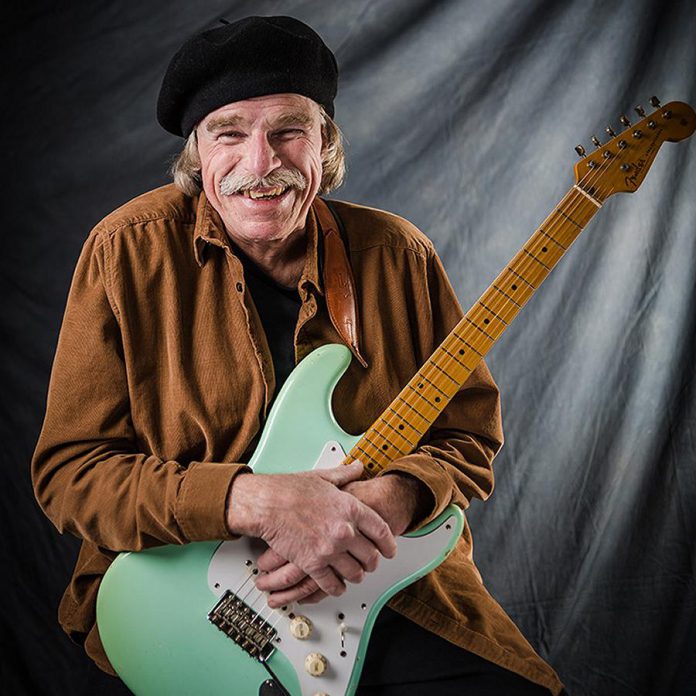 With help from Crown, the collective was born, offering Peterborough-area musicians the free-of-charge chance to have their original song recorded locally by McKenty with the track then sent to Wells, who has produced music by Taylor Swift, Katy Perry, and Elton John, to name but a few.
Earlier this year, the first round saw some 50 songs submitted by 24 entrants, with entrants allowed to submit more than one song.
Ultimately, three songs were chosen: 'I Didn't Mean It' by Emily Burgess, 'Make It' by The Colton Sisters, and 'Eye of the Storm' by The Marshas.
For this round, a change saw each entrant allowed to submit one song only. According to Crown, there were 53 entries — an impressive response although he admits to "a very real fear" that the number of entries would drop off from round one as a result of any initial momentum being lost.
Advertisement - story continues below
"When we entered the second round, over the first two-and-a-half months, we had a total of eight entries," says Crown. "I thought 'OK, this has run its course already.' But then, in the final four weeks, a flood of submissions came in."
Crown speculates that the delay was because the songwriters were taking their time to hone their submissions.
"I think what happened is when you have an opportunity once every four months and you only get to put one thing in, you want to be sure you're submitting your strongest entry. That takes time."
Judging the entries this time around "was more difficult", Crown says.
"The first time the judges reached a consensus. Those (winning) songs, for whatever reason, stood out from the pack. This time, when judges were submitting their choices, nobody's list was the same."
Music genre-wise, Crown says "there was more territory covered" in round two.
Advertisement - story continues below
"Jazz was represented in this round. We also had some instrumentals. The listening was more diverse this time."
The collective's website at donskuce.com, designed by Rob Wilkes of Big Sky Design, allows entrants to submit MP3 recorded songs directly through the site. That's a huge improvement from round one, when Wells' email account was used to receive submissions.
"That gives us (the judges) the advantage of having access to the songs as soon as they arrive," says Crown. "I like to start my listening as the process goes, making notes so I'm not swamped at the end. With 53 songs, and each song three to four minutes long, you're talking about setting aside three hours of listening time. If I can carve it up into sections, it's easier."
AUDIO: "The Tundra Wind" by Jean Claude Pigeon

Speaking to this round's winning submissions, Crown says each stood out for different reasons.
'Piece Of Mind' by Dylan Ireland "is a very stripped down acoustic performance. You can't hide behind a bunch of production when you're presenting a song that way. He has a presence. You know when he's in the room and that came through on his demo."
As for Jean Claude Pigeon's entry 'The Tundra Wind', which Wells calls "special", Crown describes it as "very Canadiana in the storytelling style of Gordon Lightfoot. Sometimes you have a song that sounds great, but then you dive into it and the lyrics don't hold up with what the music is trying to do. That's not the case here."
Advertisement - story continues below
And Mothboy's modern rock song 'Phantom' features production that Crown describes as "super tight. In fact, when Greg heard it, he was very impressed with the level of production quality. It will go directly to him for a remix."
Looking ahead to round three that starts today (June 1), with submissions accepted until Wednesday, September 15th, Crown says one winning entry will be announced October 1st. At least that's the plan — barring Wells' desire to once again gift his talent to more than one submitted song.
"There were songs in this round that were very, very strong," assesses Crown, adding "If they were to show up in the next round again, they would have a great opportunity to win. The submissions were so good."
VIDEO: "Phantom" by Mothboy

Two rounds in, what's most important to Crown, Wells, and all those associated with the collective is that Skuce's memory is being kept alive in a meaningful way that gives back to the music community that he so dearly nurtured and loved.
"Every time I visit the website, seeing the pictures there, it's all fond memories for sure," says Crown, who worked at Ed's Music Workshop as a teen and learned how to repair guitars there.
"I don't know how many Ed's Music Workshop t-shirts you've seen around town but, back in the day, every musician had one. One of the things that Don was proudest of was with all of those t-shirts out there in circulation — no one paid a dime for any of them."
For more information on the Don Skuce Memorial Music Collective, song submission rules, and bios of past winners, visit donskuce.com.