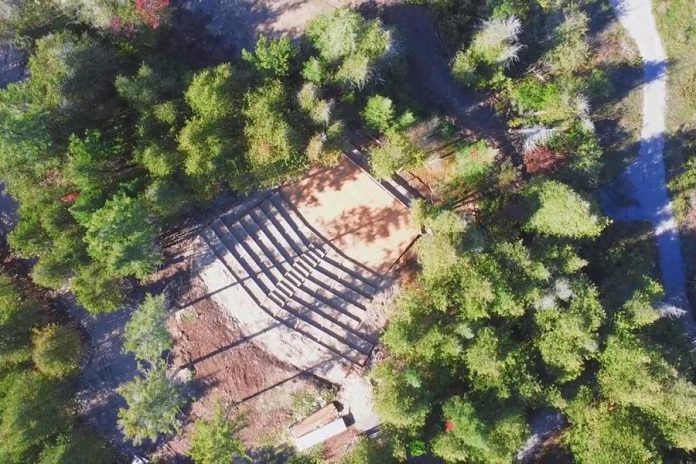 If you are or know a student or youth over the age of 15 looking for a job this summer in the local arts industry, The Grove Theatre in Fenelon Falls is hiring.
The new outdoor amphitheatre, built into the garden grove of the Fenelon Fairgrounds, will be home to high-quality professional theatre, live music, and events for the entire Kawartha Lakes community and beyond. The Grove Theatre will also host community events, programming, and tours.
With support from the federal Canada Summer Jobs program and the provincial Ontario Summer Experience Program, The Grove Theatre is now seeking applicants for five new full-time summer positions: community coordinator, customer service supervisor, theatre technician, floor director – front of house, and administrative assistant.
Advertisement - story continues below
"All students and youth who fill these positions will have the amazing opportunity to see how a brand-new professional theatre works," reads an email from The Grove Theatre. "In addition, they will have the chance to be mentored by a number of different community members and professionals who have experience not only in the arts, but business, fundraising, customer service, and more. These wonderful mentors will provide guidance and expertise about the position and field in general."
For details about each position and eligibility, visit www.grovetheatre.ca/careers. The deadline to apply for each position is Friday, June 11th, with interviews taking place over the following two weeks. Three of the positions begin on June 28th and the other two on July 5th.
"These positions will help students and youth form stronger connections in the community, the arts, and support the development of their employable skills," the theatre states.
While The Grove Theatre has postponed its inaugural major theatrical event, A Midsummer Night's Dream, the Musical, until summer 2022 due to the pandemic, the theatre is still planning to present COVID-safe events during the summer.
Under step two of the provincial government's reopening plan, outdoor performing arts with capacity limits could resume by July 5th.