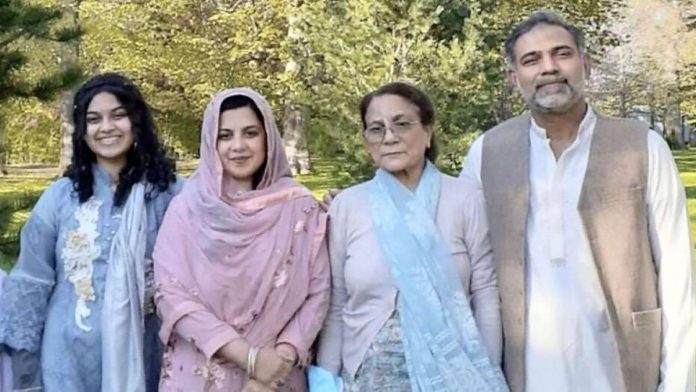 Peterborough's Jewish, Christian, and Muslim communities are coming together to host a virtual vigil on Friday (June 11) in honour of the Afzaal family of London, Ontario.
Four members of three generations of the family died Sunday evening while they were out for a walk when a 20-year-old London man rammed his pickup truck into them: 46-year-old Salman Afzaal, his 44-year-old wife Madiha Salman, their 15-year-old daughter Yumna Afzaal, and Salman's 74-year-old mother Talat Afzaal. The couple's nine-year-old son Fayez survive the attack but remains in hospital.
London police have confirmed the driver, who they arrested shortly after the attack, intentionally targeted the family because they were Muslim. Police have charged the driver with four counts of murder and one count of attempted murder and are also considering terrorism charges.
Advertisement - story continues below
Peterborough's Abraham Festival, a local multifaith organization, is inviting everyone in the Kawarthas to join the virtual vigil on the Zoom video-conferencing platform at 2 p.m. on Friday "to remember together in condolence, comfort, and healing", according to a media release.
"Jewish, Christian, and Muslim teachings all confirm that what affects one affects us all," says Abraham Festival committee chair Helen McCarthy. "When we come together, we become the change that we want to create."
Those interested in joining the vigil can register via Google Docs at forms.gle/HuYq6cqGB3Z4qVeB6. Registration is open until noon on Friday, when a Zoom link will be sent to all registrants.
Those attending the vigil are invited to place a flower near their screens in honour of the Afzaal family.
A funeral for the family takes place in London on Saturday, with an outside service in the afternoon at the London Islamic Centre that will be livestreamed.